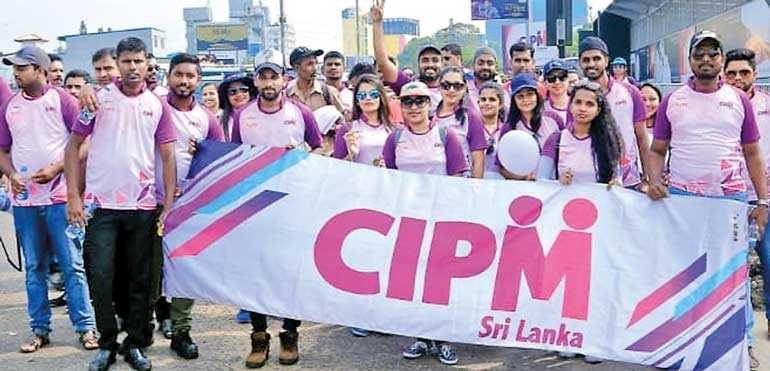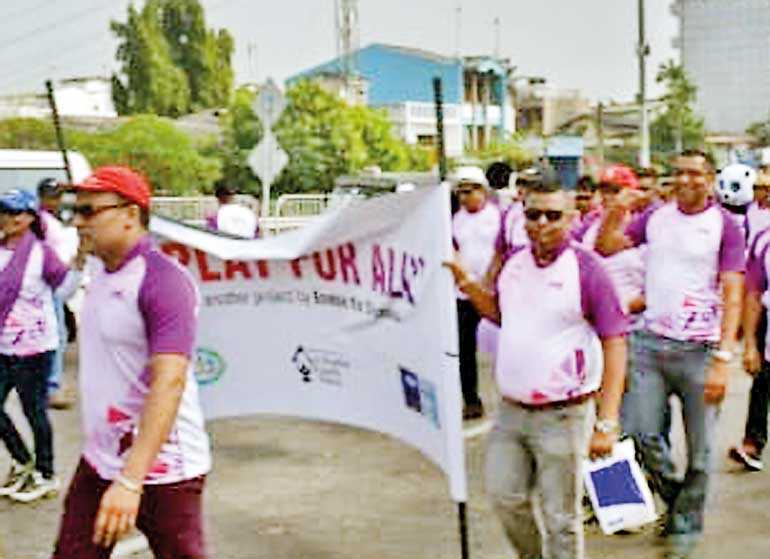 Proceeds to brighten up differently-able children
CIPM Sri Lanka – the nation's leader in human resource management organised the 'Great HR Charity Walk' on 26 January in aid of their 'Play for All' social justice project. CIPM's 'Play for All' project is aimed at fulfilling their quest to set the trend for imparting social justice. The event, which was powered by main sponsor ATG Ceylon Ltd., was a resounding success with the participation of over 800 of its members, students, staff, faculty members and well-wishers.

The net proceeds from the Great HR Charity Walk will be utilised to upgrade the children's park in the BRC grounds in Colombo to include play equipment that would also cater to differently-able children. A Memorandum of Understanding to this effect was signed between CIPM Sri Lanka President Dhammika Fernando and Enable the Disabled Foundation Chairperson Jezaayar Hassendeen.

The Great HR Charity Walk commenced from CIPM Sri Lanka head office in Colombo 5 and concluded at Campbell Park Borella where a fun filled evening of entertainment, enjoyment and camaraderie awaited the participants at the Carnival.

"We are delighted and privileged to organise this event which aims to brighten and enliven the lives of differently-able children. The support that we received from the HR fraternity was tremendous. We wish to thank our Main Sponsor ATG Ceylon and the Food and Beverage Sponsor Coca Cola Beverages for their commitment to making the Play for All project a success," said CIPM Sri Lanka President Dhammika Fernando.

Brand Ambassador of Enable the Disabled Foundation Dushyanth Weeraman also participated as a special guest at the event.

"As the main sponsor of the event, we are pleased to have been given the opportunity to join hands with CIPM Sri Lanka to make this worthy cause a reality," said ATG Ceylon Ltd. Managing Director Fazal Abdeen. CIPM Council Assistant Treasurer Jayantha Abeyrathna was responsible for organising this event in his capacity as the Standing Committee Chairman for Member Services.

CIPM is affiliated to the Asia Pacific Foundation of Human Resource Management (APFHRM) and to the World Federation of People Management Associations (WFPMA). CIPM, being a professional institute is also a constituent member of the Organization of Professional Associations (OPA) Sri Lanka. Currently, CIPM membership comprises of over 1200 Professional Members who serve in both public and private organisations. The Chartered Status was conferred on IPM by the Parliament of Sri Lanka on 28 September 2018 by amending the original act of establishment.