Dilrukshi
---
Daraz is a premium online shopping site, hosting a wide variety of products and has increasingly become a place for many to start their own businesses. Many women have come to embrace Daraz;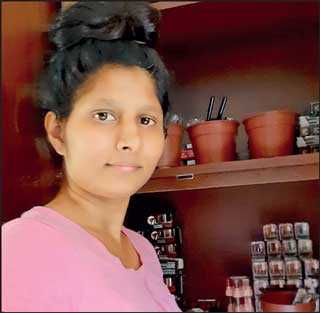 Rozanne-jewellery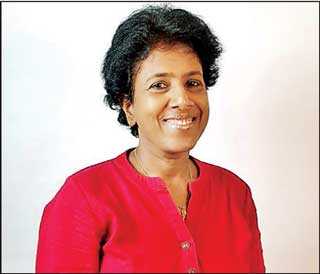 Shiyamala Geekythings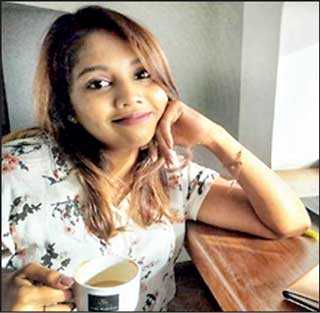 shazna Nazar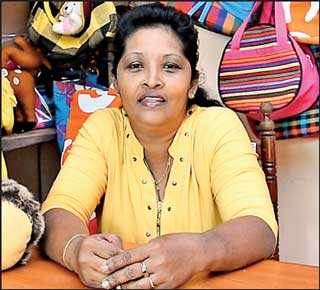 Sheromi Darshi vision
from small business owners, to startups and entrepreneurs, Daraz has provided a platform for all of them to grow their business and succeed.

Shyamala from Geeky Things sells various products via Daraz, but initially, she worked as a chartered secretary for a multinational company, working in the legal and compliance area. She says, "I mainly left my job for two reasons – my son was 13 years old and I wanted to spend more time with him and I always had a passion to start a business on my own, not wanting to work for others."

While researching and reading about new products and ecommerce platforms, she came across an advertisement about Daraz and started exploring the site. She highlights, "I started by selling three solar lamps but now I have a range of over 500 products such as kitchen equipment, jewellery, kids materials, maternity clothes and so on. Daraz has been a great platform to work with. The experience I have gained is immense."

Shyamala has been with Daraz for over four years, but not without challenges along the way. When she initially started selling on Daraz, she found it quite difficult to understand the systems as she did not consider herself a tech-savvy person. However, with the training and exposure given by Daraz, she has been able to learn a lot of things about selling online.

Rozanne from Jewellery, Styles N Fashion accidentally became an entrepreneur when she bought three items of clothing from abroad and they didn't fit her. So she decided to sell those clothes online, which led to Rozanne learning more about the world of e-commerce and starting up her own business. "I was working with another e-commerce company before but I was looking for alternatives on the internet and then I found out about Daraz. I partnered up with Daraz around three years ago. I started this very small, but today I have been able to grow the business to a level that I never thought possible," she explained.

She now sells clothing items, jewellery, cosmetics, handbags and shoes. She works from the comfort of her own home, earning more than a lakh per month on Daraz. She recommends the training given to sellers by Daraz, which has helped her "gather knowledge on new marketing practices and innovative selling methods, which has helped me increase my sales."

"I think every woman has an opportunity to become an entrepreneur while being a homemaker. You can start by selling a few items and then look at the sales and add more products."

Be it a mobile phone in Sri Lanka or simply a mobile cover, Daraz lets its sellers avail the same advantage.

Sheromi Priyadharshani of Dharshi Vision specialises in making stuffed toys and other handloom products. She says, "I started following my passion close to three years ago after retiring from the Army. I live in a small town where there is not much visibility for my products. But now Daraz has helped me sell my products island-wide."

Shazna Nazar of Blue Earth cosmetics founded her company in 2018, saying, "Producing organic cosmetics has been a family tradition for a few generations. I'm dedicated to carry out the legacy by producing natural premium quality skin care products to the Sri Lankan community while employing women from underprivileged backgrounds to empower them."

Dilrukshi used to work at a garment factory and it was there that she learned about the process of making batik sarees, and developed an interest in it. She explained, "After completing my higher education, I decided to manufacture my own batik sarees." She came across Daraz in the newspaper, while they were on boarding sellers and manufacturers who were selling online directly. She concludes, "Dilru Batiks started as a passion and now, 10 years later, we deliver close to 60 handmade sarees almost every day."

All these women have benefitted tremendously in their own ways, all united by taking advantage of one of the biggest online marketplaces in South Asia. Daraz can only hope to support anyone who uses their platform; and are dedicated to nurturing and ensuring their success through their comprehensive training programs and loyal support of their endeavours. Daraz is simply a golden opportunity for anyone, not only women, who are keen to start their own business and grow it into a successful entity.