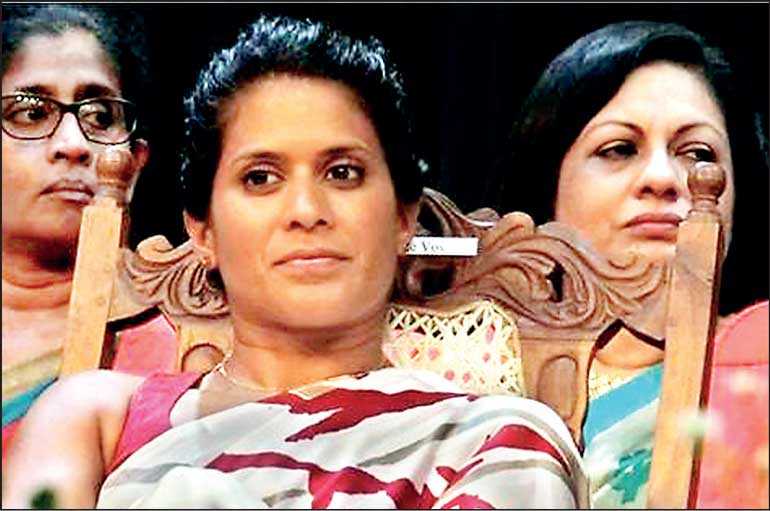 ---
Following are reflections of Asha de Vos Sri Lankan marine biologist, ocean educator and pioneer of blue whale research within the northern Indian Ocean, after she was honoured to be the Chief Guest at the Prize Giving of Ladies College, her alma mater. She is known for her Blue Whale Project. She is a Senior TED Fellow and was chosen for a BBC 100 Women award in 2018.
What an amazing honour, and probably one of the greatest privileges of my life to be the Chief Guest at the Ladies' College prize giving. I always wondered what I would say IF invited to speak and I decided to tell the truth. What's the truth? In all my years in school, this was the 1st time I ever stood on our stage on prize-giving night. That is to say, I had never won an academic prize. So my speech was a reminder that we have to celebrate everyone and we cannot underestimate anyone. In fact, it took me a few decades to win my first academic prize but that didn't bother me because the award is never my goal, driving change is. The awards are high fives on a marathon. They keep me going but I can't stop - because there's always more to do and a finish line to get to.

I also took the opportunity to share 6 things I've learned on my journey. Briefly;

1. Work for the ultimate prize - the prize of learning. If that's your goal, you are always a winner. 2. Always do your best, no one can expect you to do better than your best but at the very least do your best.

3. Stay grounded and treat everyone with respect because you never know when you will need them on your team.

4. Smile and greet everyone you meet - it costs you nothing.

5. Practice gratitude - always say thank you.

6. The biggest prize you will ever walk away with from LC is life-long friendships.

The evening was made special by the presence of my parents, and my old teachers (who came to hear me speak!). People who have known me from my days as a cheeky, tree climbing, athletic, barefoot school kid to the cheeky, tree climbing, athletic, barefoot adult I am today. However they felt about me then, it was nice to see them beaming with pride! Congrats to all the winners and I hope my life can serve as a reminder to those who didn't win not to give up, because we are all destined for greatness if we choose it. We must celebrate everyone because we each blossom differently and the truth is, class prizes don't predict our futures - passion and hard work do. As I always say, who you are in school doesn't determine who you will be in life and who you are in life, is really up to you.