The only service organisation that has a permanent seat in the UN, Rotary, has appointed a respected business personality; CIC Companies CEO/ Director of a Group Ajith Weerasinghe, in the livestock sector, to be the Governor of the year 2020-21.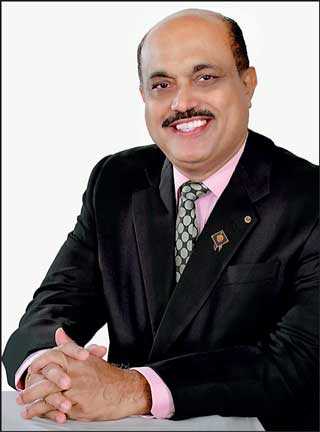 Ajith Weerasinghe


Hailing from Negombo, winning many accolades in his tenure at Rotary including; Best Rotarian, multiple Paul Harris Fellow awards and being a major donor of Rotary, Ajith is the CEO/ Director for four companies; CIC Feeds Ltd., CIC Vetcare Ltd., CIC Poultry Farms Ltd. and CIC Bio Security Breeder Farms Ltd.

An Old boy of Maris Stella College Negombo, Weerasinghe has a diverse skill-set like being in the Disciplinary Committee of Sri Lanka Cricket, President of Veterinary Pharmaceutical Importers Association, President Old Boys Association of Maris Stella and being the President Ave Maria Convent Welfare Society of Negombo.

This diverse talent will help Governor Weerasinghe lead the 2000 Rotarians, 5800 Rotaractors and 6200 Interactors of Sri Lanka and Maldives said a spokesman for Rotary. One of the key projects that Governor Weerasinghe will drive on the theme 'Rotary creates opportunities' is the project 'STOP THE SPREAD', which supports the government efforts of managing the COVID-19 virus in the nation.

This project will lead to the 'COVID-19 Control Environment' Certification being achieved, which is awarded by the Sri Lanka Standards Institution, Ministry of Higher Education, Innovation and Technology.

"We must move away from just health and hygiene to livelihood development so that Sri Lanka will have a V shape economic recovery in 2021," said Weerasinghe, on the certification.