Batch 16 & 17

Batch 18
---
The Academy for Administrative Professionals Graduation & Award Ceremony will take place on Sunday 3 February 2019 at Hilton Colombo, for the 14th consecutive year, followed by lunch, with an exclusive and eminent invitees. Prof. Maithree Wickramasinghe, Professor of English at the University of Kelaniya will be the Chief Guest at the occasion.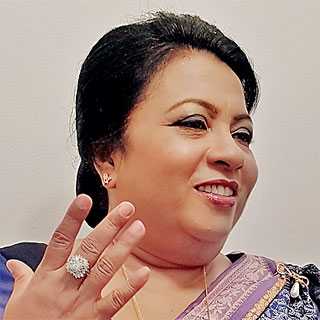 Dr. Sunethra Nugawela - Executive Director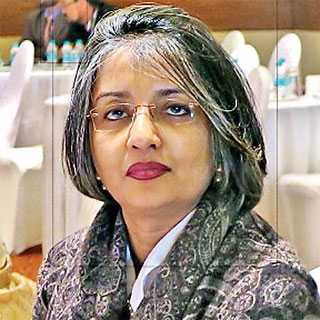 Prof. Maithree Wickramasinghe Chief Guest of AAP Graduation 2019
AAP batch 16 and 17 students who have completed the Executive Secretarial and Administrative Practice Higher Diploma will be graduating at the convocation. Special features of the day is the announcement of the Best Student or Batch Top Award, Attendance Award and the Creativity Award.
Another significant moment is Exemplary Life Time Award implemented by AAP, first of its kind globally, which will add value to the lives of Senior Citizens who are now enjoying retirement. The distinguished award is honoured, for the second time, to individuals for their career advancements, achievements, outstanding contributions to the chosen profession, history of continuous loyalty and engaging in actions supportive of AAP, exhibited conduct consistent with the mission and core values of the society, profession, and AAP. The Award Committee will declare the recipients at the event.
Whilst extending best wishes to the aspiring award winners and graduates, in a press release, Dr. Sunethra Nugawela, Chairperson/Executive Director of AAP said that the graduation is a time of celebrations, ending a chapter of life and a turning point of a future academic journey. In deed this is a very proud moment for the students who have worked hard with focus, determination and discipline, families who have sacrificed their family time and for teachers who have prepared students exceptionally well with academic front as well as core human values. She also said that AAP is a mission well accomplished to better the lives of administrative professionals. Their growth, sustainability and happiness is assured in this academy. We have excelled and now provide learning opportunities with secretarial, administrative, office procedures, front line skills, stenography, IT and English courses. At present we serve the Sinhala medium students also with professional studies and 2019 intake is now in process. She further stated that the convocation is the first event of the 2019 calendar, which will be followed by seminar workshop in March, Administrative Professionals Day, and Bakmaha Ulela, in April religious event in August, residential seminar in Bangkok in October, bi-monthly educational talks and the Christmas splendour. AAP offers a free membership for deserving administrative professionals.