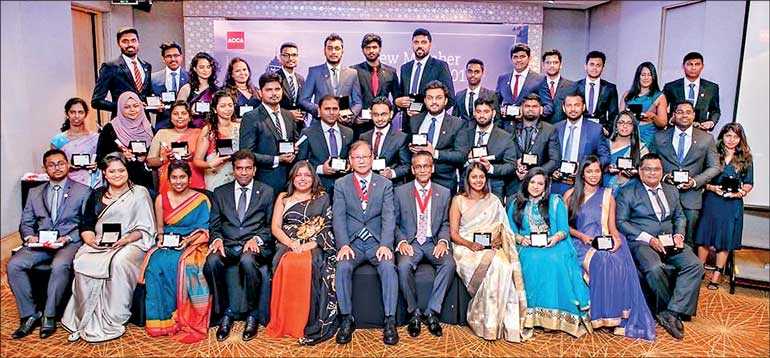 The new members with key personnel of ACCA
---
ACCA Sri Lanka held its New Members Ceremony 2019 at the Union Ballroom Hilton Colombo Residencies to celebrate the achievement of new ACCA members, who have attained the membership recently.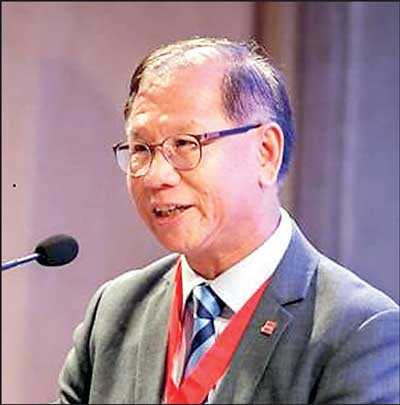 Chief Guest, ACCA Global Council Immediate Past President Leo Lee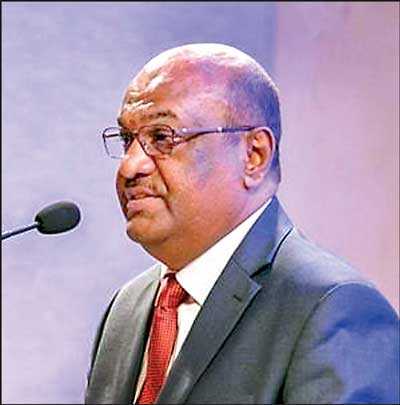 Keynote speaker T.P.L. Raj


The ceremony commenced with the welcome address, delivered by the Chairman of the Member Network panel, Suren Rajakarier who welcomed the new members to the ACCA fraternity and affirmed that ACCA today is the world's most forward-thinking professional accountancy body and is rated as the leader in terms of reputation, size and influence. He pointed out that with over 208,000 fully qualified members and 503,000 students worldwide, the new members will now become a part of a community that belongs to one of the world's best-qualified and most highly sought-after accounting professionals who have made their mark in every sector and industry.

He urged the members to remember that ethics and professionalism remain at the heart of ACCA and to promote these values in the organisations that they will work in and make a positive difference to the industry.

The Chief Guest, Immediate Past President of ACCA Global Council Leo Lee in his address emulated, "Constantly evolving and emerging trends taking place and growing into new norms, have created new situations and demand ethical decisions accountants may never have made before. Organisations know and trust us because at ACCA we have been able to create the innovative, strategic-thinking accountants our fast-changing world needs." He thereby encouraged the new members to remain connected to ACCA and to keep updating their knowledge so that they can continue to deliver what markets and organisations will need in the future.

Keynote speaker T.P.L. Raj, the founder of many recognised management business schools, and the Managing Director of Erin Group of Companies, congratulated the new members on their remarkable success and shared with them the benefits of professional training and development. An ACCA member for over 25 years, Raj motivated the new members to continue their training and development through Continuous Professional Development for successful career progression. He also availed the members of the history of ACCA and their successful journey since their commencement in 1904.

A host of new members received their certificates and awards from ACCA Global Council Immediate Past President Leo Lee, ACCA Sri Lanka Country Head Nilusha Ranasinghe and Sri Lankan Member Network panel Chairman Suren Rajakarier. This event, once again showcased ACCA's leadership position in the industry, in leading the way as an accountancy body in Sri Lanka, in building valued partnerships and in uplifting the standards of the profession.