"Ninety years is a very long time for an entity to sustain as an establishment. This alone stands as an index to what the Employers' Federation of Ceylon (EFC) as an organisation has been able to establish for the business community at large," notes Vish Govindasamy, Vice Chairman of the EFC and Group Managing Director of Sunshine Holdings PLC. Reflecting on EFC's 90-year journey and its evolution in terms of representations of business interests, Govindasamy observes that the organisation is unique for "bringing all stakeholders to a common stage by being neutral".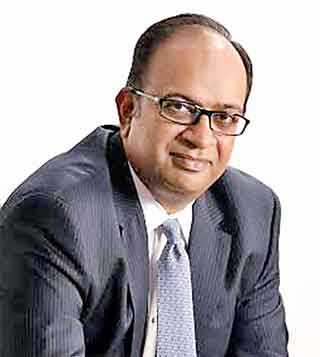 Vish Govindasamy
The role of the EFC in the ever changing business climate cannot be underpinned. This is even more valid in the wake of technological advancement and emerging working arrangements. Striking a balance between technology and human intervention is imperative reflects EFC's Vice Chairman who urges the organisation to take a stock of these emerging dynamics and being a catalyst of change. "Some of the new trends in the business world include flexi hours, work from home, etc. EFC will have to take leadership in enabling these trends in order to usher the next generation working climate."
These interventions could be extended to EFC's training programs which are of highest standards as the senior professional remarks. "EFC's training programs have been second to none, delivered by extremely competent and experienced personnel. With rapid developments and multifaceted business needs in today's business, EFC needs to do research in these business places, understand their current requirements and what the millennials need to hear," observes Govindasamy who goes on to note that long full day training at site is no longer the preferred choice of training.

Training needs will have to be met by distance learning and training by technology and the EFC will have to embrace these changes, he adds.

Applauding the EFC on measures it has already taken for youth engagement such as Employers' Network on Youth Initiatives (ENNYI) and its commitment towards job seekers who are physically challenged, Govindasamy encourages the EFC to strengthen its presence within educational institutions in terms of having a dialogue with them on labour reforms and broaden their horizons on the evolving world of work.

Emphasising that industrial harmony is the key for economic success, EFC's Vice Chair urges it to be at the forefront of change as it has proven throughout its rich history. Mooting labour law reforms and developing home grown business models, inspired by best practices across the world are cited by him in this regard.