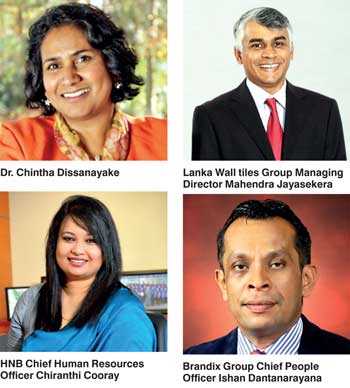 Leading millennials in today's context seem to be bringing on a completely new set of challenges for Generation X and baby boomers.

The youngsters are forever taking on the challenges of never being understood, and yet are the future of the corporate world. Generation X seems to think that if these people cannot handle the old ways of working, be it work ethics, punctuality, timely delivery, commitment or cultural norms, then they lack the resilience to work at all. Nevertheless, most young people will be driven more by results if given the flexibility and understanding to perform.

Leaders are baffled on how to handle the 'new generation' in the workforce, and wonder on how to manage them on a day-to-day basis.

The workshop will focus on key issues and create social bonds among participants. The full-day program will require companies to nominate a Millennial and a Generation X member of their company to engage in open dialogue and activities.

The program provides an in-depth and critical assessment of working relations and allows participants to understand the generational gaps and work on improved techniques to bridge them. It will encourage harmonising relationships between Millennials and Generation X.

The morning session will focus on a buildup of mutual trust in a diverse work environment to ensure that the gaps are bridged with mutual respect and understanding. It will also enable participants to understand the role of high quality psychometrics.

The seminar will provide professional development tools and knowledge on how to use them for goal setting in your team by using these to understand personality traits and characteristics. Furthermore, it will focus on integrated technologies engaging both generations.

Dr. Chintha Dissanayake from London will be in Colombo on 6 December at the Kingsbury Hotel to deliver the program. She will also enable participants to understand the trends and provide insights on the practicalities displayed by the previous generations for performance success.

Dr. Dissanayake is a Chartered Occupational Psychologist and an Associate Fellow of the British Psychological Society, a member of the European Association of Work and Organizational Psychology and the Society for Industrial and Organizational Psychology, USA. She has over 25 years' international experience in talent assessment and development, including with the UK Cabinet Office, and has undertaken psychological profiles for senior leadership development across multiple sectors.

The session will lead to a panel discussion with experts from industry led by Lanka Walltiles Group Managing Director Mahendra Jayasekera, HNB PLC Chief Human Resources Officer Chiranthi Cooray and Brandix Group Chief Peoples Officer Ishan Dantanarayana, all of whom will share their insights on channelling best practices and share authentic experiences in leading and driving organisations with Millennial. For more information, email info@nextstrides.com or call 0777 87 39 64.