From left: Usama Azhar (Winner), Salam Silmi (Winner), Kavindha Ranasinghe (Winner), Mohamed Afrin (Winner), Vision Care General Manager Harsha Maduranga, Vision Care Senior Marketing Executive Nilka Wasalathanthrige, and ayubo.life Manager, Operations Chathurani Kulatunge. Absent: Anoj De Silva (Winner)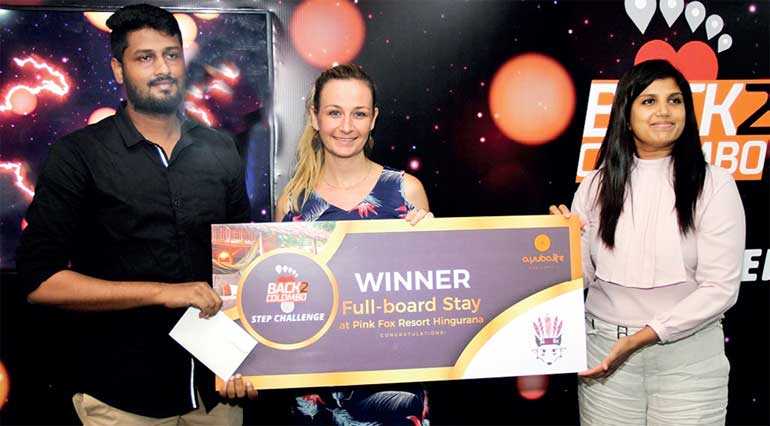 From left: Ravirajan Indirarajah (Winner), Fox Resort Hingurana Managing Director Caroline Blocksdorf and ayubo.life Manager, Operations Chathurani Kulatunge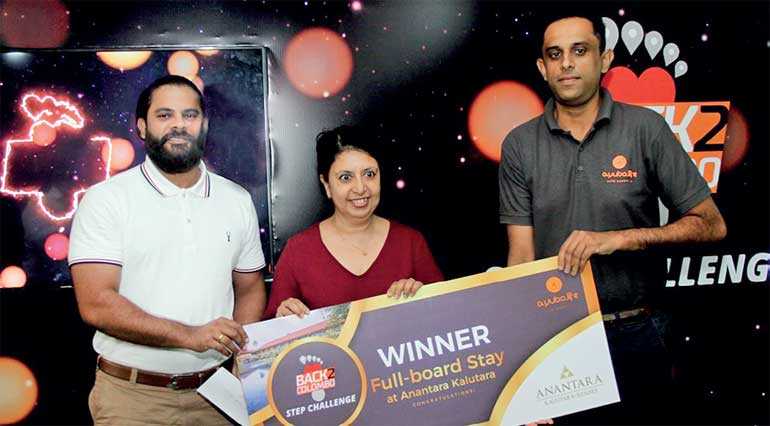 From left: Noel Perera (Winner), Anantara Sri Lanka and AVANI Kalutara Resort Area Director of Sales Champika De Silva and ayubo.life Head of IT Subash Balendran

From left: Michael Thilip (Winner), NSB Assistant Manager Marketing Harsha Senanayake, Shani Senasinghe (Winner), Gishan Mendis (Winner), Anjana Sharmendra Silva (Winner) and ayubo.life Head of IT Subash Balendran. Absent: Ajith Parakrama (Winner)
---
Continuing its mission of promoting a healthy lifestyle, leading Sri Lankan smartphone health and wellness app ayubo.life presented the winners of its latest digital fitness initiative, the Back 2 Colombo step challenge, with a collection of exciting prizes.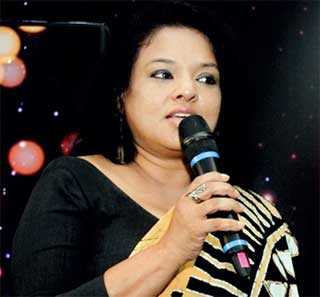 ayubo.life Chief Operating Officer/Director Dr. Chamila Ariyananda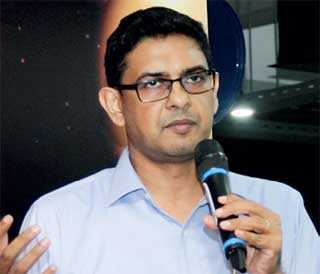 ayubo.life Chief Digital Officer and Co-Founder Chandima Cooray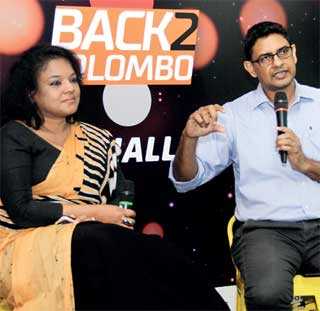 ayubo.life Chief Operating Officer/Director Dr. Chamila Ariyananda and ayubo.life Chief Digital Officer and Co-Founder Chandima Cooray
The Back 2 Colombo step challenge saw users tread 175,000 steps from 18 March to 21 April. The ayubo.life mobile app logged participants' steps and translated them into real-time progress within the challenge. Through this, participants were able to track their progress along a predefined virtual route from Kandy to Colombo as they continued walking during the designated period.
The competition's winners claimed weekly prizes amounting to Rs. 50,000 in addition to 50,000 worth of ayubo.life loyalty points called .life points and a host of other rewards.

"We are thrilled with the interest we saw throughout the duration of the 'Back 2 Colombo' virtual step challenge. By getting people to consciously walk more, this challenge helped them not just to get fit but build up a routine which will help them stay fit and live happy," said ayubo.life Director/COO Dr. Chamila Ariyananda.
The sponsors of the Back 2 Colombo virtual step challenge were Cinnamon Air, National Savings Bank, Health Net Buy, Anchor Shape Up, Subway, Vision Care, VLCC, Hatton National Bank, Trackiex, Hemas Hospitals, Commercial Bank, Fox Resorts, Anantara Kalutara Resort, Pink Fox Resorts and Texstretch. The advertising partners were Yes FM, Storm Media, Media Soft and Atom Media.

Kushantha Perera claimed Cinnamon Air Return Tickets, Clive Fernando was gifted a two-night full-board stay at Fox Resorts Jaffna, Noel Perera won a one-night full-board hotel stay at Anantara Kalutara and Ravirajan Indirarajah clinched a two-night full-board hotel stay at Pink Fox Resort

Meanwhile, Anoj DeSilva, Mohamed Afrin, Usama Azhar, Salam Silmi and Kavindha Ranasinghe took home Polar Sun Sunglasses from Vision Care.

Sanjeewa De Silva, Sajeev Ranatunge, Subash Fernando and Lasitha Gunasekara were the winners of the Back 2 Colombo weekly cash prize of Rs. 50,000 from ayubo.life while Michael Thilip, Shani Senasinghe, Ajith Parakrama, Anjana Sharmendra Silva and Gishan Mendis secured the Rs. 10,000 weekly cash prize from National Savings Bank.

Furthermore, there were 25 lucky winners of Subway gift vouchers, five winners of Texstretch fitness packs and another five winners of Anchor Shape-Up gift packs.

ayubo.life is Sri Lanka's leading lifestyle, health and fitness app, providing a comprehensive platform for everyone pursuing a healthy lifestyle. The app connects to multiple healthcare services, stores family medical records, facilitates on-demand consultations with doctors on video, keeps a record of workouts and partners with experts in the wellness industry to provide online wellness solutions. The app is owned and operated by Digital Healthcare Solutions Ltd., a company funded and supported by Hemas Holdings PLC.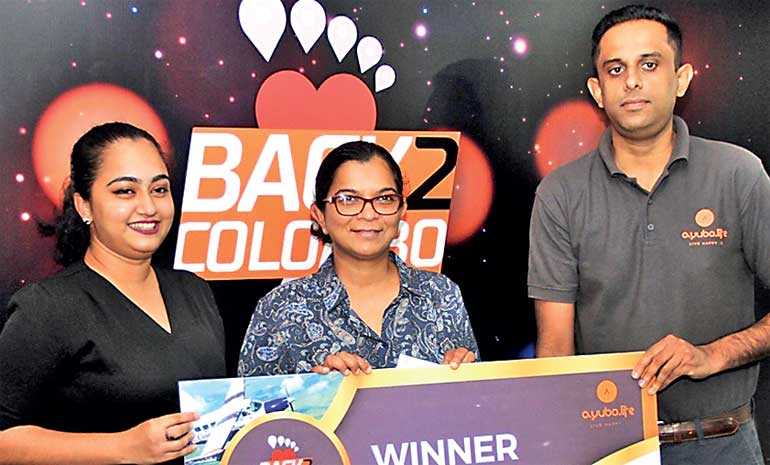 From left: Cinnamon Air Marketing and Communications Executive Annalize Dabare, representative of Kushantha Perera (Winner) and ayubo. life Head of IT Subash Balendran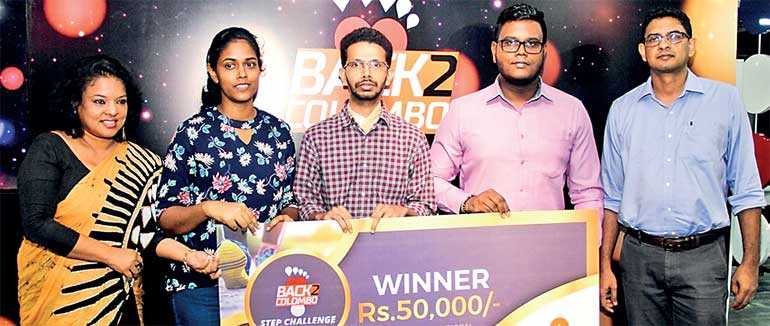 From left: ayubo.life Chief Operating Officer/Director Dr. Chamila Ariyananda, representative of Subash Fernando (Winner), Sajeev Ranatunge (Winner), Lasitha Gunasekara (Winner), ayubo.life Chief Digital Officer and Co-Founder Chandima Cooray. Absent: Sanjeewa De Silva (Winner)
---