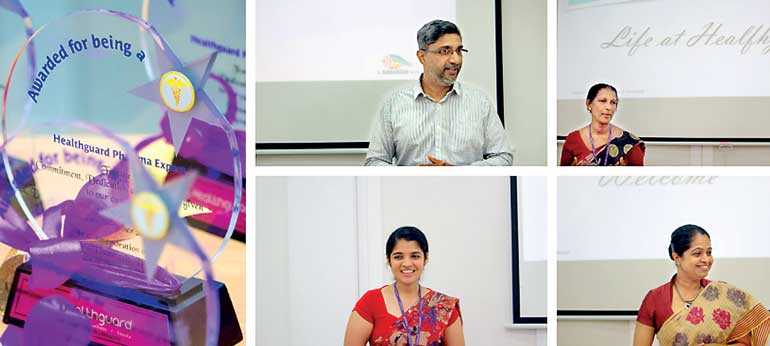 A few moments captured during the celebration
---
Sri Lanka's leading value-added health and beauty retail chain Healthguard recognised the extensive expertise of 15 of its qualified pharmacists recently, in accordance with the World Pharmacist Day 2018.
A special event was organised to honour these individuals on 19 November at the Healthguard Training Centre in Colombo 3, which was attended by Healthguard Chief Executive Officer Infiyaz Ali, all outlet supervisors, area managers and members of the Healthguard management team.

The theme of this year's World Pharmacists Day, as designated in 2009 by International Pharmaceutical Federation (FIP) and the United Nations (UN), is 'Pharmacists: Your Medicine Experts,' which Healthguard endorses unequivocally - that pharmacists are a trusted source of knowledge and advice.