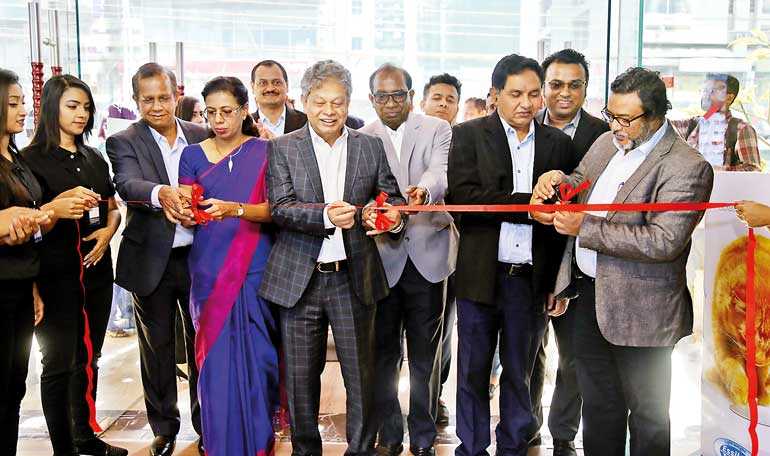 Vision Care, the Sri Lankan market leader in eye care solutions with 26 years of trusted excellence, expanded their network to international markets by partnering with Bangladesh Eye Hospital, Bangladesh's best and most trusted eye care hospital. Together, they recently celebrated the establishment of the BEHI Vision Care flagship store. The store was ceremoniously opened in the presence of Member of the Bangladeshi Parliament Asaduzzaman Noor and the Sri Lankan High Commissioner of Bangladesh General Crishantha de Silva.

This development means that for the first time in Bangladesh, the world's premier spectacle and sunglass brands will be made available to the public. Situated on the ground floor of Suvastu Suraiya Trade Centre in 57, Kemal Ataturk Avenue, Banani, Dhaka, a large collection of frames and sunglasses from brands such as Ray-Ban, Oakley, Michael Kors, Vogue, Bvlgari, Versace, Giorgio Armani, from the Italian eyewear manufacturer Luxottica Group will be available for purchase.

In addition, the world-renowned French lens manufacturer, Essilor, will be the signature lens provider in the store. Under Essilor's portfolio, brands such as Varilux, Crizal, Prevencia and many more will be made available. BEHI Vision Care will also provide hearing care services to their clientele by way of one of the most trusted hearing aid brands in the world, Oitcon. This brand has a reputation for providing industry leading technology that caters to a wide range of hearing problems.

The opening of this store serves as a milestone for Vision Care as they take their years of trusted service to new heights in international markets. As such, the BEHI Vision Care Chairman Dr. Mahbubur Rahaman Chowdhury and Managing Director Dasantha Fonseka marked this as a landmark moment not only for Sri Lanka but for the eye care industry of Bangladesh as well.