---
Pathmasiri, 40, is a daily paid labourer living in Malwathu Hiripiriya, Buthpitiya. He is the sole breadwinner of his family and has been eking out a basic existence over the years. Father to two young boys, Pathmasirii also supports his ailing mother.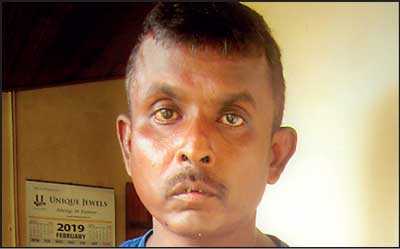 Recently, he was diagnosed as suffering from the dreaded Chronic Kidney Disease (CKD). The disease has been worsening rapidly to the point that he is now unable to work, and doctors say he needs a kidney transplant urgently if he is to live. The estimated cost of a kidney transplant varies from Rs. 750,000 to over Rs. 1 million.

Pathmasiri's family appeals to the generosity of your kind heart to help save his life. Your charitable contribution, however small, is a meritorious act that will give Pathmasiri and his family new hope for the future. They are also seeking a kind donor of a kidney. For more information please call 0752 519232. Payments can be made by cheque, online or eZ cash to M. Pathmasiri, National Savings Bank, Kirindiwala A/C no. 100990392383 or by money order to 250/1 Malwathu Hiripitiya, Buthpititiya (Malwathuhiripiriya sub post office).