---
The Government of Sri Lanka conducted a review of the country's health sector response to the Easter Sunday events of April 2019.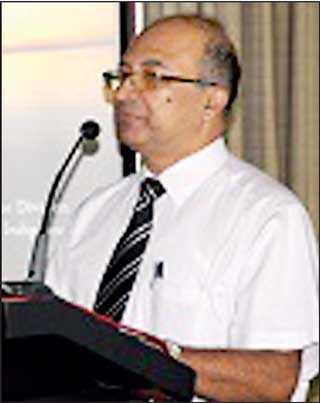 The devastating Easter Sunday explosions in Sri Lanka left over 250 dead and 500 wounded in several locations across the country. In the immediate aftermath of the explosions, an enormous responsibility was placed on the country's health sector to care for the injured, the survivors as well as the dead.

This review looked into the action taken to respond to the Easter Sunday emergency as a means of learning best practices, identify gaps and lessons learnt.

World Health Organisation (WHO) encourages member states to review their emergency response after any incident to facilitate enhanced operational readiness in the future.

WHO Representative to Sri Lanka Dr. Razia Pendse conveyed her appreciation to the country's health sector for their timely and efficient response to the tragedy. She reiterated the need to review the actions taken to identify best practices, lessons learned and areas for further strengthening the preparedness and response capacities for management of similar incidents in the future. The review included detailed discussions on actions taken and lessons learned for patient transportation; hospital response; medico-legal and mental health aspects.

Some of the key recommendations of the review were the need to conduct emergency/ disaster response simulations more frequently in health institutions; display disaster management plans in hospitals; improve facilities and equipment to strengthen Accident and Emergency Departments; implement better crowd management methods and improved co-ordination across response teams.