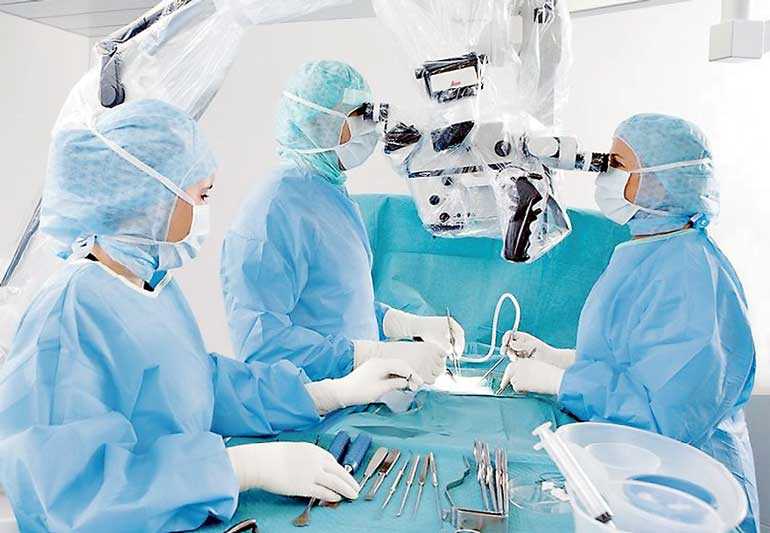 Ruhunu Hospital is set to invest on a state-of-the-art neuro microscope in Karapitiya while further expanding its services in the Southern Province of the country.

Ruhunu Hospital has taken a strategic decision to invest in neurosciences and is working on a five-year plan to develop its Neuroscience Centre which will provide treatment for those who are infected with trauma, neurodevelopment and neurodegenerative disease, and for other prevalent neurological health challenges.

The longer-term vision is to make Galle a centre for excellence in neurosurgery and neurosciences in South Asia. The Management mentions the vision is possible due to the commitment by them on excellence in patient care. Consultant Neurosurgeon Dr. Nishantha Gunasekera mentions that expertise is available for world class neurosurgical care at present.

"This is a huge step towards improving the healthcare for all in the Southern Province. At present, patients travel to Colombo to undergo neurosurgeries and there are some patients who even travel abroad to undergo neurosurgeries as the second option. We believe by adding the Neurosurgery Centre it would benefit patients in the Southern Province as it reduces the unnecessary expenditure, wastage of time and energy. This centre would provide patients with the required information on their conditions as well."

Although Government Hospitals in the Southern Province have facilities and technology to undertake neurosurgeries, none of the private hospitals have such facilities. Therefore, this investment by Ruhunu Hospital fulfils a vital requirement for the entire province.

As the Karapitiya Teaching Hospital, the General Hospital, Cancer Hospital and the Maternity Hospital are also situated in the vicinity, it has given Ruhunu Hospital a tremendous strength to provide a high-quality healthcare service to all its patients.

Earlier, Ruhunu Hospital commenced work on a nine-story building which is one of the biggest investments in the private healthcare sector in the Southern Region. They also have branched out by having five Medical Centres in Udugama, Baddegama, Neluwa, Tangalle and Aluthgama. These centres include preliminary medical services and laboratory testings and works as an information centere r for its valued customers.