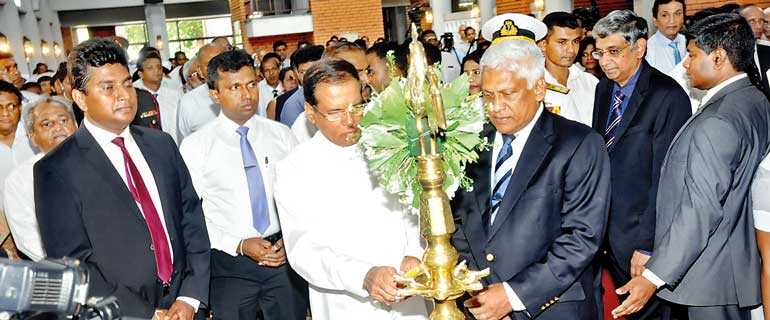 President Maithripala Sirisena launched the new website of the 'Hadata-Hadak' trust fund at the premises of the Sri Jayewardenepura Hospital recently.

This fund has been established under the initiation of the Sri Jayewardenepura hospital in order to provide funds for heart surgeries for the patients who cannot afford to pay for their surgeries.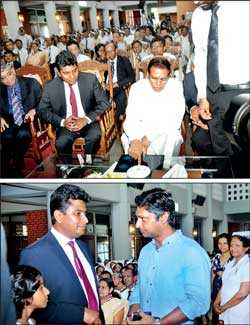 The objective of this fund is to make Sri Lanka a country that have the lowest rates of heart disease and another aim is to improve the quality of heart disease care service.

This website is very useful for accessing information regarding the Hadata-Hadak trust fund and this website will provide facility of applying for donations from this fund for heart patients.

President Sirisena, after launching the new website addressing the gathering said that the philanthropic nature that can be seen in the Sri Lankan culture has amazed the people in the affluent Western countries.

The President said that those humanitarian qualities that were nurtured with proud history and culture could not be compared to any other country's culture. He also said that he believes all the generous Sri Lankan people will join hands with this initiative irrespective of racial and religious differences.

The President expressed his gratitude for promoting the Hadata-Hadak project at divisional level. The donations made by several donors to the Hadata-Hadak project were officially handed over to the President.

Chairman, Dr. Athula Kahandaliyanage, Consultant Dr. Ruwan Ekanayake, Consultant Dr. Rajitha de Silva, the National Organiser of the Hadata-Hadak trust fund Maj. Gen. (Rtd) Jagath Dias, the Director of Sri Jayewardenepura Hospital H.M.B. Wickrmanayake, Deputy Director Prabath Werawatte, scholars and artistes were present at the event.