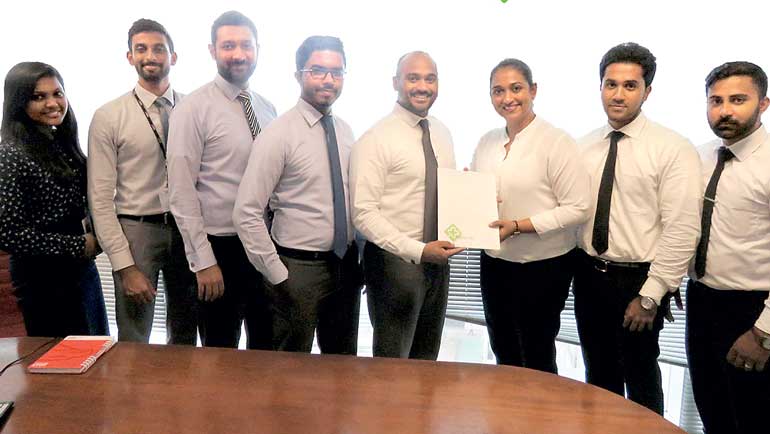 MyDoctor, has partnered with Seylan Bank PLC to offer discounts to better healthcare for patients.

As a one-stop solution for all your medical needs, this user-friendly mobile app provides you with a multitude of healthcare solutions at your fingertips. Whether you sign up for the Arogya package, which is great for individuals, or the Platinum package for families of up to four, you are looking at a 24/7 medical support system. Get in touch with numerous practitioners and specialists, including pre- and post-natal doctors, from the comfort of your home via its friendly and efficient call centre personnel. Simply send an email or call through the app and you can get medicalassistance when you need it the most, such aschanneling and pre-booking specialist consultations and home visits. You are also taken care of during emergencies with ambulance services at partner hospitals.

In addition, you have the option to get your prescriptions sent directly to your home from partner pharmaceutical outlets, eliminating the inconvenience of waiting in line. You can also say goodbyeto messy paperwork when it comes to referring to medical records or an entire medical history as everything is stored electronically. Consequently, this makes it easier to get a doctor evaluation, which is available for free upon request.

That is not all. As a member, you are entitled to up to 25% discount at over 50 partner hospitals, pharmacies, and emergency and special care facilities across the country, with selected medical centres providing priority to MyDoctor members. You also get a 10% discount from Vision Care and Calorie Counter.

With all these exciting features that aim to provide you with a 360° healthcare solution, you can expect some investment involved when signing up. So it is great news that MyDoctor is currently offering all Seylan credit card holders a 50% discount on its annual membership fee. With this Swipe for Health promotion by Seylan Bank PLC, one of the leading financial services provider in Sri Lanka, you have yet another reason to use your credit card the right way. Keep your family's health in check with just a swipe of your Seylan credit card to enjoy all these amazing benefits. Hurry up! This great offer is valid only until 31 September 2017.