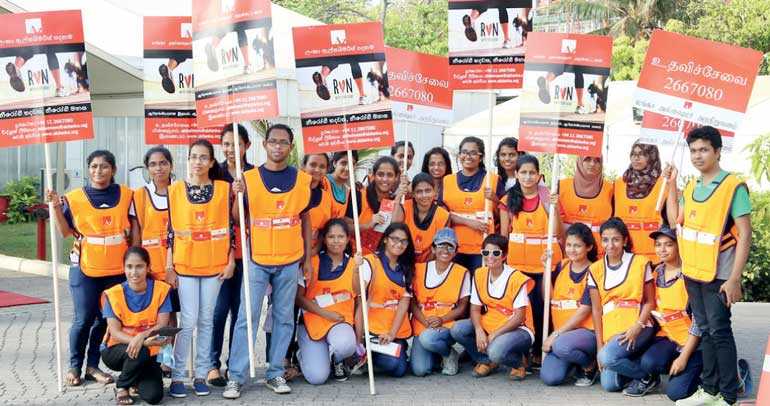 Helpers who manned the crossings
---
Celebrated in the month of September, worldwide, Sri Lanka also joins in where the Lanka Alzheimer's Foundation organises its first event for the month – Run to Remember! On its fifth year of being the gracious host is the TajSamudra Hotel – where the Run kicks off once again on 7 September at 4 p.m. from the Regency Lawn, a part of the Pebbles Lawn opposite the hotel's Pebbles Patisserie. At the end of the run, the hotel will host all participants to a delicious high tea!

The Lanka Alzheimer's Foundation looks forward to seeing more participants this year, reason being– the need to create more awareness on dementia and its related diseases. Friends of LAF – the Hash Harriers who have supported this event from its inception will also be there in their numbers adding colour and fellowship.

Volunteers will be spread out along the route of the run of five kilometres promoting brochures to the public with information on the disease and the services of the Foundation. Runners will be briefed on the route before they commence with the Run! Water is being provided once again by Pet Packaging another loyal donor since years; memorabilia will be available for sale from caps to T shirts and other items; so feel generous and dig into your pockets to help a worthy cause to raise funds to sustain the service the Foundation has been offering the community over the years.

Call the LAF office during any weekday on 2667080 for more information on the event and registration of your participation.

A fabulous afternoon is guaranteed, so do make a note of the date, register yourself and your friends and come by the TajSamudrahotel to participate in this annual event.