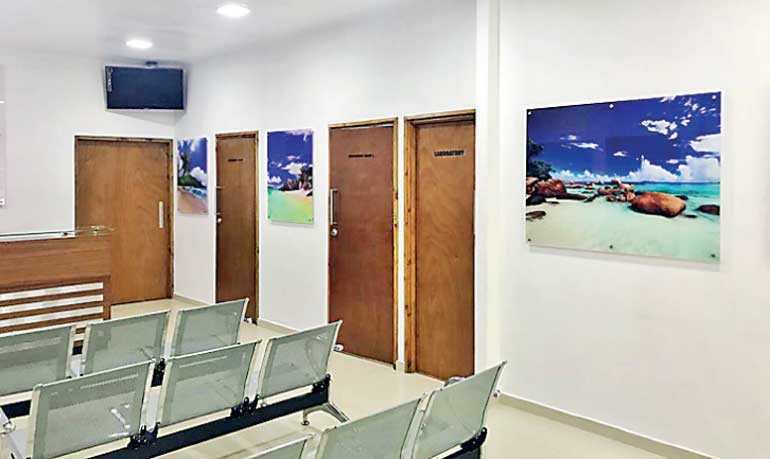 The laboratory in Seychelles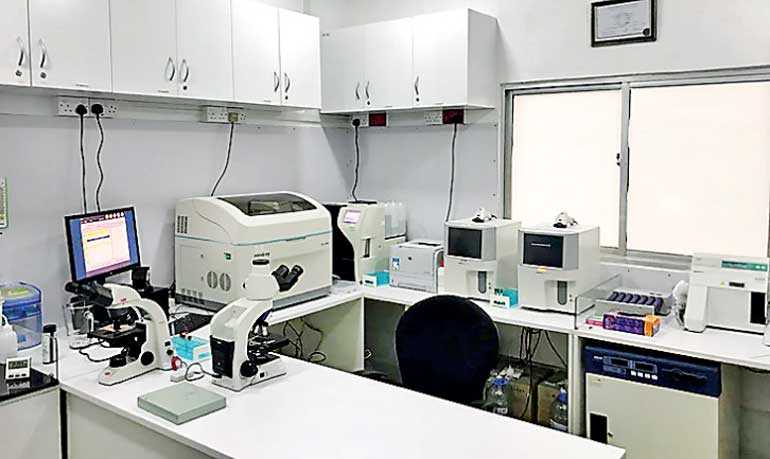 First Sri Lankan hospital chain to offer laboratory services overseas
Facility offers test menu of over 3,000 investigations for Seychelles nationals
Mobile app to access and maintain patient records
Hemas Hospitals, the first and only hospital chain in Sri Lanka to have been accredited by the Australian Council on Healthcare Standards International (ACHSI), recently established its first overseas laboratory facility in Mahe, Seychelles.

Offering a comprehensive portfolio of over 3,000 medical tests, the facility is the first fully-fledged laboratory to be established outside the country by a Sri Lankan hospital chain. Well-equipped with the latest technology to cater to the needs of the island nation, the facility strictly adheres to international standards and has implemented stringent internal and external quality assurance procedures to ensure the highest levels of accuracy and precision of test results. The lab also maintains standards set by the Seychelles Government Authorities.

"Establishing the first Sri Lankan state-of-the-art laboratory service internationally is a moment of pride for both Hemas Hospitals and the Sri Lankan healthcare industry as a whole. As an innovative health service provider leading the healthcare space across multiple digital platforms, we are happy to share this knowledge and facility with other nations in the African region and consider it a stepping stone to establish a global laboratory service that is truly Sri Lankan.

"Making Hemas Hospitals an International brand has been one of our goals from the very start and we have worked towards strengthening our skills and capabilities to achieve this by proactively introducing international standards and best practices and introducing international accreditation to Sri Lanka. Therefore it comes as no surprise that we were thrilled to be the recipient of many awards including the three coveted International awards at the recently concluded Healthcare Asia Awards in Singapore. The launch of a state of the art laboratory facility in Seychelles is not only a testimony of our hard work but also a clear benchmark for the local healthcare industry to strive for to become a global brand," said Hemas Hospitals Managing Director and Association of Private Hospitals and Nursing Homes President Dr. Lakith Peiris.

Additionally, Seychelles nationals can now enjoy the same digital healthcare benefits offered to Sri Lankans through their multi-faceted mobile application. The app will help patients to instantaneously access their medical reports, maintain and compare personal health records and direct them to doctors easily, in addition scheduling reminders for medical tests to ensure patients gain the maximum benefit of the services and facilities offered by the Hemas Hospitals chain. "Establishing a world class laboratory service in Seychelles will offer doctors in the region the facility to obtain comprehensive test results within a shorter turnaround time, increasing the chances of a quick diagnosis and a treatment plan. The extensive range of tests we offer at the location and the specialised tests introduced to Seychelles has already enabled the doctors to diagnose their patients better resulting in superior clinical outcomes," said Hemas Hospitals Laboratories Director Dr. Rohan Sugathadasa.

Established in 2008 with the launch of its pioneering facility in Wattala, followed by a second hospital in Thalawathugoda, Hemas Hospitals has today grown into one of the most advanced hospital chains in Sri Lanka. A subsidiary of Hemas Holdings, one of Sri Lanka's leading conglomerates with a focus on FMCG, healthcare, transportation and leisure, the hospital chain has pioneered global best practices in Sri Lanka, setting a steep benchmark for quality and patient safety.

'Piyawara,' launched in partnership with the Children's Secretariat of the Ministry of Women and Child Affairs, is the Hemas group's flagship CSR initiative where over 53 preschools were constructed to house over 140 teachers and 3200 children at an investment of over Rs. 400 million. This is in addition to 'Ayati,' where the Hemas group tied hands with the University of Kelaniya, MAS Holdings and the Sri Lankan army to construct a state-of-the-art national rehabilitation centre for children with disabilities in Ragama – a project valued at Rs. 650 million.