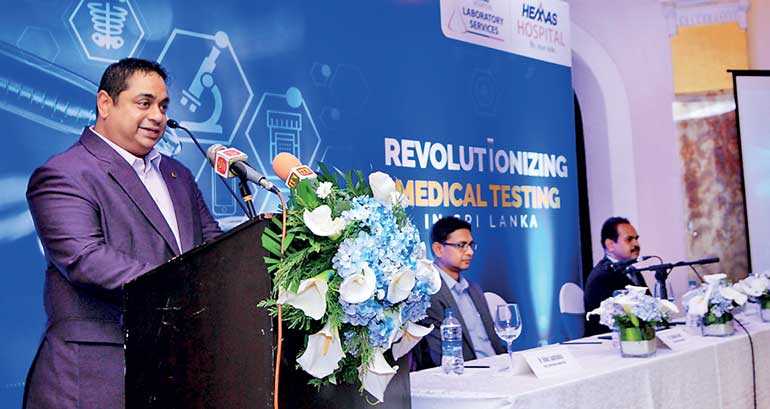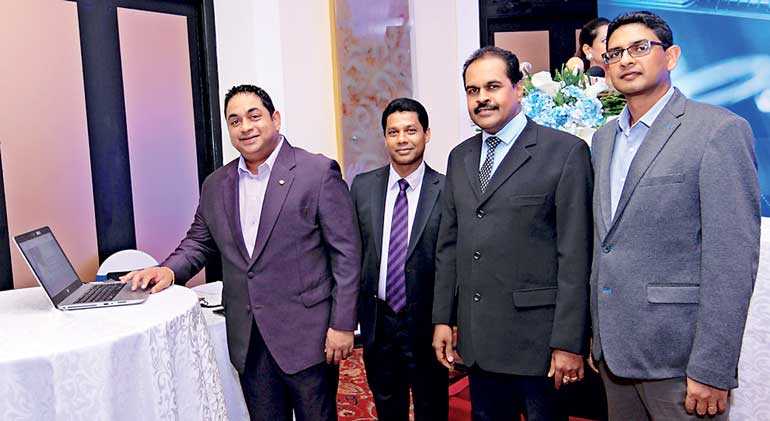 Hemas Hospitals has launched an orbit-changing bundle of digital services to the customers of its laboratory chain including the three hospital-based labs in Wattala, Thalawathugoda and Galle, and 44 branch laboratories island-wide.

These digital services include a unique web based laboratory portal, a new website – www.labs.hemashospitals.com – anda SMS alert service which automatically notifies patients once their test results are ready.

The bold strategic decisions made by the management of Hemas Hospitals by investing on latest medical diagnostic technology in all the labs, stringent quality controlling systems and international quality affiliations, an advanced Laboratory Information System (LIS) which connects all labs and an internally developed web based lab portal along with innovative futuristic thinking have enabled them to introduce this value adding package of digital health services for the first time in Sri Lanka.

As a result, patients will be able to maintain their records of medical test results electronically in individually allocated virtual spaces or accounts in the laboratory portal, easily accessed and managed by them, requiring a simple registration process to ensure utmost confidentiality. Patients will be able to maintain their history of their medical records at a click of a button, addressing the growing need amongst users for immediate access to their diagnostic records, without the hassle of maintaining bulky files.

In addition to providing the facility to view test results the users would also be able to see the comparisons of the results taken at different times both in tabular and graphical forms. Patients would also get the benefit of the option of entering medical test results obtained from other (non Hemas) laboratories enabling them to maintain all records in one place.

Commenting on the launch, Hemas Hospitals Managing Director Dr.Lakith Peiris said, "Hemas Hospitals has embarked on a journey of revolutionising the patient experience and clinical outcomes using digital health technologies. The new digital services we launched today create a new dimension of patients' storage and accessibility to health records and we are happy to be in the forefront of such great innovative initiatives."

"This would take us one step closer to our long-term vision of bringing universal healthcare of international standards to all Sri Lankans and ensuringthat it is within affordable. Over the years, we have touched lives of millions of patients with digital health as a pivotal enabler," he added.

Dr.Peiris went on to note: "Storing and maintaining records of millions of patientsconfidentially is by no small task, the investment of which we are happy to bear in our journey of enriching the lives of our patients and towards improving their health and wellbeing."

Hemas Group Chief Digital Officer Chandima Cooray said: "Hemas Lab Portal is developed on ayubo.life health and wellness platform which is hosted in Microsoft Azure cloud with strict measures on security and data privacy. Apart from accessing lab reports, users will be able to access an information feed with useful health and wellness tips as well as access a host of convenient services."

With the launch of the portal all patients are ensured that a SMS notifying that the testing are completed along with a web link providing direct access to the laboratory portal. The portal could also be accessed on www.labs.hemashospitals.comor www.hemashospitals.comwebsites.

The test results are automatically sent to the laboratory portal which could be viewed and also downloaded if required as a PDF file by the customers. The users of the medical and wellness information hub mobile app – Ayubo.life app users will also have access to this portal through the app. This reduces time and unnecessary expense for the individual to collect a report from one point and consult the doctor at another, while acting as a full time virtual patient medical records repository. "With better data available to health practitioners and patients, earlier detection of symptoms, faster diagnosis and less need to physically visit laboratories, digital healthcare as embraced by Hemas Hospitals has the potential to improve clinical outcomes, reduce costs, and improve the patient experience," Dr.Peiris added.