---
By Dr.Hathshya M.Munasingha

Sri Lanka stands out among the regional counterparts in having good health indicators for which successive governmentshave contributed with social development policies. The high literacy rate is also seen as a major contribution to the success.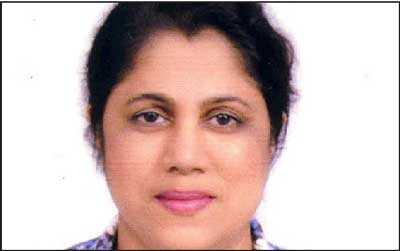 Major achievements of the country are elimination of smallpox, polio and neonatal tetanus with control of measles and indigenous malaria. TB, HIV/AIDS do not pose as alarming public health problems. Nevertheless, it is important to control TB although low prevalent. The country has embarked on national 'stop TB' plan, but realises that much more effort is needed than what is happening now.

Similarly,the country is malaria-free but it still runs the risk of reintroduction with inbound migrants coming from malaria-endemic countries. A large number of migrants now come to Sri Lanka for employment purposes,largely from countries that have higher caseloads of TB and HIV. Up to now, Sri Lanka has not put any mandatory health check-up to enter the country or after entering. A large number of labour migrants also access our free health system without any payment.

Tourists and labour migrants are needed resources and they are an essential source for income generation. But the country also needs safe services guards when it is at a point of elimination of infectious diseases, and reintroduction of those diseases through migrants needs careful consideration for a smooth run of prevention and control of communicable diseases programs.

To address many of these challenges,the Ministry of Health has had much consultation.Initially, the idea of inbound health assessment for resident visa applicants was put forward by President Maithripala Sirisena and now is being championed by Health Minister Rajitha Senaratna. The Ministry has come up with a Health Protection Plan (HPP) for long- stay visa applicants.

The key features of this HPP are as follows.

nHealth assessment conducted two weeks after coming into the country which will be a requirement also to get the resident visa

nHealth coverage within the government health services for outpatient primary care and emergency care

nMinistry intends to implement the HPP for a nominal fee to cover expenses of the Health Assessment and the annual Health Protection coverage

It is the country's responsibility to provide health protection to those living in the country, not only for the citizens' public health interest but also to protect their health. Up to now, there has not been any structured system and by introducing to the HPP, the Ministry's aim is to detect and curb any possible transmission by offering treatment and follow up without discrimination.

Under the theme of 'prevention is better than cure', the country is seen to timely takea step to introduce a Health Protection Plan to the resident visa holders. It will be a significant achievement forpublic health improvement in Sri Lanka.

The writer is a Consultant Community Physician.