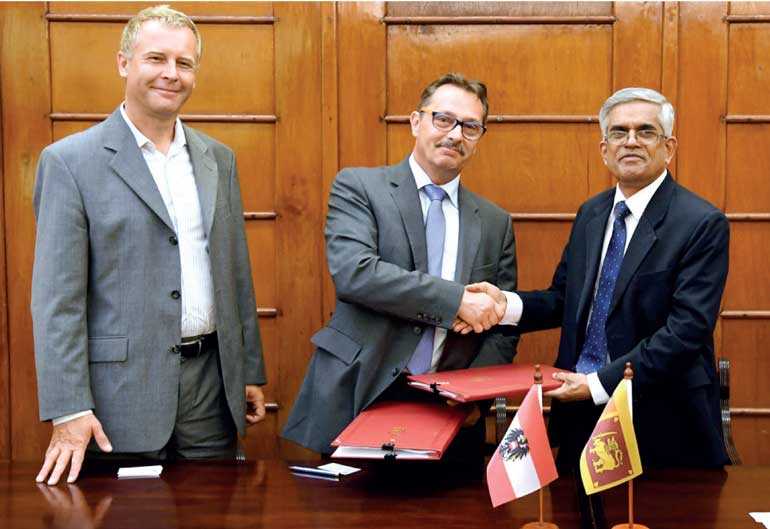 The Government has identified the importance of having competent human capital to compete with the rapidly changing global economy as the country is geared to take off and advance as a fast-growing middle-income country. Accordingly, it has been identified that the Sri Lankan university system now needs substantial modernisation to achieve the Government's long-term vision to be an international hub of excellence for higher education.

Since Medical faculties of the Eastern University, the University of Rajarata and the Allied Health Science Faculty of University of Peradeniya were recently established, it has become an urgent need to provide necessary facilities with the required medical equipment and accessories to those faculties.

Under this project, it has been planned to provide all the requirements in order to uplift the quality of teaching and training facilities of the above faculties. The UniCredit Bank of Austria has agreed to provide EUR 4.9million (approximately Rs. 908 million) credit facilities with zero interest for the implementation of the above project.

The loan-signing ceremony was held at the Ministry of Finance and Mass Media with the participation of the Ministry of Finance and Mass Media Secretary Dr. R.H.S Samaratunga, and UniCredit Senior Manager Reinhard Riedl Bank on 23 May.