Two special events have been arranged in the run-up to the Global Mindfulness Summit 2018, where experts will discuss the value of mindfulness in socially relevant and critical issues. The events will be held on 21 and 22 February at 4 p.m. at the Sri Lanka Foundation Institute.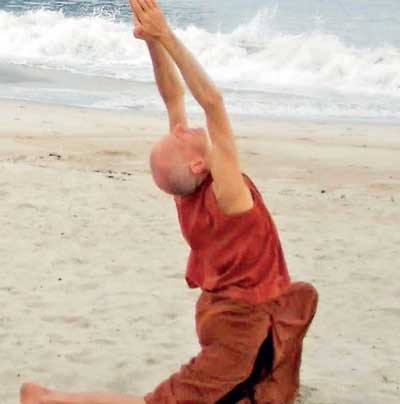 On 21 February, a special workshop has been arranged in the run-up to the GMS 2018, where the value of yoga and its integration with mindfulness will be focused. Venerable Yogavacara Rahula who is a renowned expert on combining the two practices will conduct the proceedings with Venerable Dhammajiva (the Founder of Sati Pasala). A special practical yoga session will be conducted with all the participants. The entire group of participants will spend about 2-3 hours at this event which will include a Q and A session, and a discussion.

On 22 February, an inter-faith dialogue featuring several religious dignitaries and a panel of scientists, ecologists and experts on the environment, conservation, wildlife and nature will feature in the GMS Pre Event planned for 22 February. The Sati Pasala Founder Venerable Dhammajiva and the Bodhicharya Founder Venerable Ringu Tulku Rinpoche (a Tibetan Meditation Master) will lead the proceedings. The audience will join in the discussion at the end of the interfaith dialogue.