Text and pic by

Fathima Riznaz Hafi

Cancer is not always hereditary; however, when there is no history of cancer in the family, people tend to fear less and take no precautions, oblivious that there are other factors that can contribute to the disease and these (depending on the type of cancer) include pollution, smoking, unhealthy lifestyle, stress, lack of exercise and bad choices in food. A healthy diet has long been recommended as the key to good health as the food we choose can either cause or prevent certain diseases; the same applies for cancer.

During a recent visit to Colombo, Parkway Cancer Centre Singapore Senior Oncologist Dr. See Hui Tee shared at a press meet, some facts about food and its connection with cancer.


Know what you eat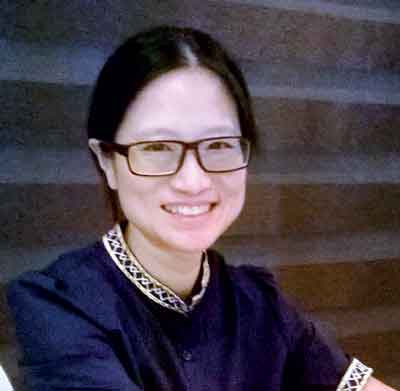 "The first step to healthy eating is to know what you put in your mouth. You may think you are feeding your child protein from chicken when you give him nuggets and think it's good – 'at least they get some meat this way' – but those are in fact 60% fat and only 40% protein. Added ingredients make them taste the way they do; otherwise they are not nice and chewy. In fact, if we took chicken fillet and tried to make chicken nuggets out of it, our kids won't eat it because it's too tough – it's not nice and sweet like the store-bought chicken nuggets.

"With hamburgers, the patty that's in the burger is not 100% meat – it's 50% added carbohydrates. Peanut butter is the same. The store-bought bottles are sweet and easily spread on bread – that's because they contain a lot of added items; there is added sugar for that sweet taste and palm oil to make it spreadable whereas the organic ones with nothing added are hard and not so tasty. If we made our own peanut butter, we crush peanuts and make it into a paste – it looks disgusting and is not tasty. It's like a chunk of rock-solid peanut butter," she said.

Dr. See further noted that manufacturers add nitrates to food such as bacon, salami and sausages to prolong their shelf-life and to give them colour. Once in the body, these nitrates can be converted into cancer-causing compounds. "Nitrates in sausages can be found in vegetables as well so it's always better to eat fresh raw vegetables. Eating fresh and eating whole food is always better than eating processed food. To get rid of pesticides, we should soak the raw vegetables in water.

"We have to be careful about eating bottled food. The right choices can save a person a lot of trauma in the future. Also, when we say food we also mean items added to that food, that we are not in control of, such as preservatives, additives, pesticides and alcohol," she said.


Burnt food

Barbecue lovers should be aware that a group of carcinogenic substances called polycyclic aromatic hydrocarbons (PAHs) can be produced if food is overheated or burnt – typically what happens with barbecued meat and burnt toast. Therefore, when cooking, it's best to use relatively low temperature methods wherever possible. Occasionally having char-grilled meat and food does not harm us. Barbecue get-togethers therefore need not be shunned; they just need to be kept minimal.


Which oil is 'good' oil?

"We need oil – without that, Vitamin A, D and K cannot be absorbed by our body. We just need to choose our oils carefully. Different oils have different boiling points. Coconut oil has a higher boiling point than most oils; that means it can tolerate more frying without becoming harmful. I can have an expensive, good quality bottle of olive oil but when I burn it for deep-frying my food, it becomes trans-fat, which is harmful. Butter cannot be used for deep-frying – when we try to fry with butter we immediately see smoke – and that's bad because it means it cannot tolerate very high levels of heat," Dr. See said.

"Also, people prefer to fry their food in peanut oil because it gives out a nice flavour but alpha toxin can be in the peanut oil as well. It's better to quick-cook and then put the oil a little bit later but that's a difficult thing for a cook to do.

"When we say don't take too much deep-fried food and fast food, it's because of two reasons; first is the trans-fat and the second is we don't know where the oil comes from. If I'm deep-frying at home, I know where my oil comes from but if I eat from the street, I don't know where it comes from and if it's been reused repeatedly."

The safer thing to do would be to use coconut oil when deep frying food and pour olive oil over salads where you don't cook it. Butter can be used for cooking if it does not emit high heat – it should be cooked on low fire.


Impact varies for

different cancers

Diet can have different impacts on different kinds of cancer, she says. In the case of breast cancer, diets consisting of vegetables and food high in mono-saturated fat such as olive oil, certain nuts and seeds may reduce the risk of developing this cancer while alcohol consumption increases the risk.

"Breast cancer can also be induced by extreme obesity. Obesity, with or without diabetes, can cause inflammation which can lead to breast cancer. Keeping our BMI at 24 is ideal; however, keeping it below that is not good – maintaining a BMI of 19-25 is the best – it is considered the healthy range. To avoid recurrence of the cancer after a patient has been cured, she needs to maintain her health by eating the right food and ensuring that she does not get obese again. It's never too late to try and keep a normal BMI," she said.

For prostate cancer, vegetables such as soy, broccoli and cauliflower may decrease the risk while a high-fat diet that comprises mostly of animal fat sources (such as dairy products and fatty meats) may increase the risk. Lycopene is a potent antioxidant found in tomatoes, watermelon and strawberries that may help lower the risk of developing prostate cancer.

Up to 70% of bowel cancer cases can be prevented by maintaining a healthy weight, being physically active and having a diet high in vegetables and fibre; while consuming a large amount of red meat, processed meat and alcohol may increase the risk.

The general guideline that can typically be used across most types of cancers and other diseases is to maintain a healthy, balanced diet, rich in vegetables and fibre while low in fat, red meat and processed food.


Maintaining balance

In the battle to fight cancer through healthy diet, many people tend to be misled into thinking that some food should be completely avoided, leading them to remove their favourite kinds of food from their diet. Rice for example, is a favourite among Asians; however, people are increasingly afraid to consume it because carbohydrates are frowned upon for being unhealthy; as a result, they abstain completely from this favourite staple but Dr. See asserts it is not the consumption of much-criticised carbohydrates that causes ill-health – it is the over-indulgence of it and lack of exercise and activities to utilise it.

"Rice is not the culprit; it's about how much we eat. We need carbohydrates for energy but if we're sitting here doing nothing then we don't need a lot of energy; farmers eat and need a lot of carbohydrates as they are physically active. They eat a lot of rice but are thin and fit – we rarely see a farmer struggling with health. So if you want to eat carbohydrates you must get enough physical activity to cover up. How much you eat depends on how much you use. It is a balance of carbohydrate and how much physical activity we do. It is when we eat a lot of rice but lead a sedentary life thereby not using that energy, that it becomes harmful. People who are not active can still eat rice but in smaller quantity," Dr. See explained.

She added that some people refrain from meat altogether but we need protein from that meat. "Protein is for body-building, good immunity system, replenishing or repairing damage that we've done to ourselves; and fat is to build membranes and enzymes. It's not the meat that causes the cancer; it's eating too much – and we don't just eat the meat alone – we eat it with rice and other food. We cannot eat curry chicken without rice or bread; if we eat just the meat alone our risk of cancer will be low," she said.


Genetic mutation:

Can food still help?

If the person is a high-risk patient, perhaps due to family history, can food choices still prevent cancer? Dr. See explains, "If I'm a BRCA mutation carrier and want to prevent colon cancer, I have to stick to a better diet. Being a carrier doesn't mean that the person will get a BRCA mutation-related cancer but it's a high risk – up to 80% – and unfortunately if I belong to that group then although diet helps, it cannot eliminate the risk. That's why we have procedures to eliminate the cancer early – risk reduction surgery is performed for breast and ovaries in circumstances like this."