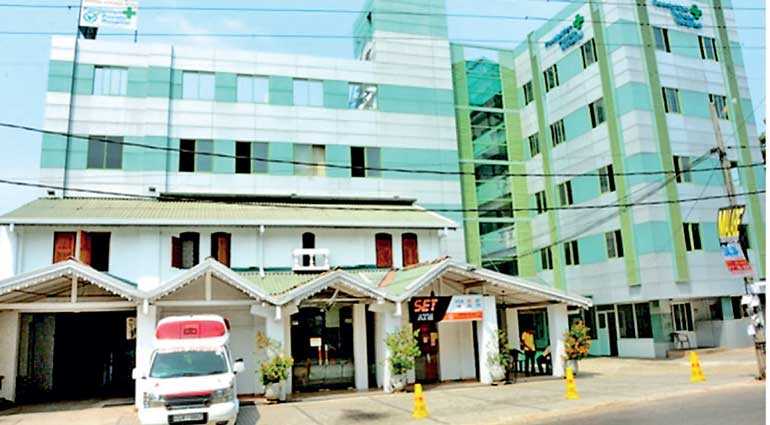 Damsaranee special discount card from Pannipitiya Private Hospital
Recognising the service rendered by the clergy and Daham Pasal teachers
In making a better society, Pannipitiya Private Hospital has introduced the Damsaranee card. When this card is presented to the hospital by the clergy and Daham Pasal teachers, they could avail themselves of special discounts for medical treatment and medical tests.

Expressing his views about the launch, Pannipitiya Private Hospital Chairman Dr Ananda Kuruppuarachchi said, "The hospital decided to provide this facility as an honour to them. We need the service of people doing good to the society more than ever before. As a hospital that recognises social responsibility, we decided to offer the Damsaranee Card to the clergy and Daham Pasal teachers to encourage them. By cutting off unwanted expenses and passing that benefit to the public, our hospital, which has set an example to the entire private hospital field, intends to help as much as possible the people who dedicate themselves for the wellbeing of the society."

By making a request to the hospital, clergy of all religions and Daham Pasal teachers can obtain the Damsaranee medical card. The hotlines 0112840065 and 0115886500 are open for all inquiries.

Pannipitiya Private Hospital, which has earned a high reputation in the hospital field over the past 25 years under its social responsibility programs, such as providing first aid equipment and conducting medical camps, has tremendously benefitted the rural and other public in Sri Lanka.

Pannipitiya Private Hospital has built a tremendous reputation as a cost-effective and high quality service provider in the health sector, and was also the first private hospital to acquire the ISO 9001-2008 Certification for all its functions of the hospital. It also has obtained the OHSAS 18001-2007 International standard certification, which certifies the security of the patients and staff. Pannipitiya Private Hospital, which always introduces the latest technology in the medical field, was the first hospital to introduce the 5D Ultrasound Scan test, and many more high tech medical tests in Sri Lanka.