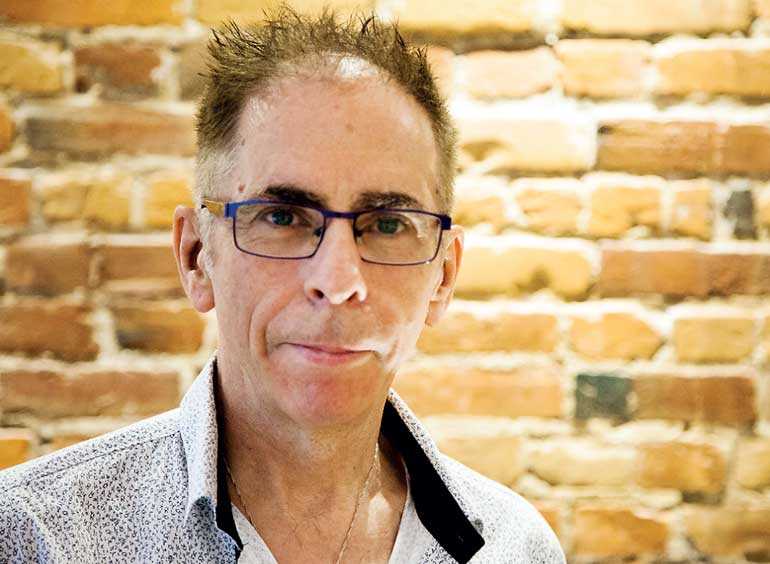 Francois Tessier
Dr. Francois Tessier, Ph.D., is a French-Canadian citizen from Montreal, Canada, in the French speaking Province of Quebec that is applying to the RGS Visa in Sri Lanka.

For over 30 years, Dr. Francois was pursuing a successful career in television production, working for various production private companies. In 2005, he joined Balestra Productions Inc., an independent television and digital media production company that produces TV series and documentaries for French-speaking television networks in Canada and abroad. He played the role of Digital Media Producer.

In parallel, from the year 2000, he undertook a secondary career in Energy Healing and became a very successful therapist and college lecturer. In 2013, he obtained a Level Five Certificate in Spiritual and Psychic Science granted by the International College of Spiritual and Psychic Sciences (Montreal, Canada).

Dr. Francois also obtained a Master (2013) and a Ph.D. (2015) in Therapeutic Counselling from Open International University for Complementary Medicine (OIUCM), Colombo, Sri Lanka. Therefore, his connection with Sri Lanka became very strong as he came to the country many times each year.

Throughout all these years, after visiting the country many times and having developed a connection network in the country, he decided to take the necessary steps to settle in Sri Lanka and serve the country with his skills and know-how.

His residency project in Sri Lanka is divided into two areas of expertise: Complementary Medicine and Art and Culture.
Complementary Medicine (CT)

Dr. Francois' research leads him to discover that Sri Lanka has a lower physician-to-population ratio and a lower rate of counsellor-to-population compared to his country of origin. Francois Tessier joined with Counsellors and Complementary Therapists, a Not-for-Profit Company Limited by Guarantee registered in Sri Lanka. He is co-director of the company. The company has now a permanent office in Nugegoda. Counsellors and Complementary Therapists fostering the use of counselling and CT to serve the underprivileged people of the country.

As a graduate of OIUCM, he is proudly walking into the path of its founder Sir Anton Jayasuriya, a Sri Lankan of high distinction. Staying in Sri Lanka is a way for Dr. Francois to give back to the country what it gave to him: strong education on health promotion. Dr. Francois fully endorse the mission of OIUCM as well as the World Health Organization Traditional Medicine Strategy 2014-2023, more specifically its strategic objective 1: 'To build the knowledge base for active management of Traditional and Complementary Medicine'.

These cost effective, non-invasive and drug free approach of CT does not replace or compete with the world class national Sri Lankan health care system. They complement it and support it. He wish to contribute to promote good health for Sri Lankan people and contribute to their wellbeing. As a college and university lecturer, Francois Tessier will offer training, lectures and workshops about CT's method as he did in the past, in Sri Lanka, with Counsellors and Complementary Therapists and with the Open International University for Complementary Medicine, (Medicina Alternativa).

He is going to offer this training to a large variety of professional health therapists. He will also conduct trainings to beginners in the health sectors and will support them in their educational development as well.

All the students/participants of the CT lectures/workshops will be invited to volunteer their time and their therapeutic skills in the different health camps that Counsellors and Complementary Therapists will arrange.
Art and Culture

Dr. Francois' skills in Art and Culture go from dance, theatre, TV, film and documentary production. As a senior producer, he master all the steps of the implementation of all kinds of video, TV, or stage production project, starting from its conception, scriptwriting, and throughout all the phases of its technical realisation (rehearsing, shooting, performing, editing, etc.) until its final public presentation or broadcasting.

He intends to contribute to the development of Sri Lankan culture by sharing, with national artists, this knowledge and expertise in the mastery of the production process. He aspires to stimulate their creativity and encourage them to excel themselves. He aims to trigger Sri Lankan talents and support them in producing their own project as well as collaborate with them (under invitation) in common artistic ventures.