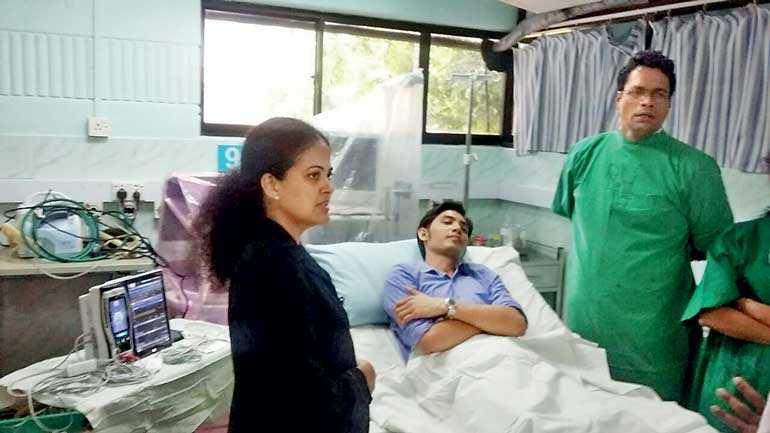 Medical professionals in the country can now receive in-depth information regarding the brain functionality of patients under sedation.

The Surgical Intensive Care Unit of the Colombo National Hospital is the first to have installed and operated the Masimo Root with Next Generation SedLine Brain Function Monitoring device from Masimo under the directive of the Consultant Anaesthetists Dr. Marie Fernando and Dr. Saman Jayathilaka.

Root with SedLine Brain Function Monitoring provides varied types of crucial data regarding the brain activity of patients under anaesthesia. This high-tech medical tool utilises four simultaneous EEG channels, high resolution Density Spectral Array display, enhanced Patient State Index and multiple screen views.

The four distinct simultaneous EEG channels allow both hemispheres of the brain to be assessed without pause. The Patient State Index (PSI) records the level of the anaesthetic's effect. Together with the Density Spectral Array (DSA), the PSI enables doctors to observe any changes in EEG intensity.

With the aid of Masimo's Parallel Signal Processing Engines, Next Generation SedLine provides electroencephalography signals with enhanced clarity. Having a multiple screen view facility amplifies the device's ability to provide information and also makes customisation in the ICU and operating room possible.

It is additionally worth mentioning that the Root platform used in this gadget boasts effortless integration with O3 Regional Oximetry.

Root with SedLine Brain Function Monitoring has already proven invaluable to the SICU of the National Hospital. With this system up and running, it is hope that has been boosted in the hospital's patients, their families and the medical staff alike taking advantage of the clinically proven improvements in the post operative outcomes for patients after anaesthesia with this new technology being adopted by the Country's National Hospital.

Masimo has been a supplier to the Ministry of Health in the past decade improving the technology with the innovation of providing highly sophisticated Pulse Oximeters and many other medical devices.

The equipment is maintained by the Sole Agents M/s Medilon Equipment Ltd.