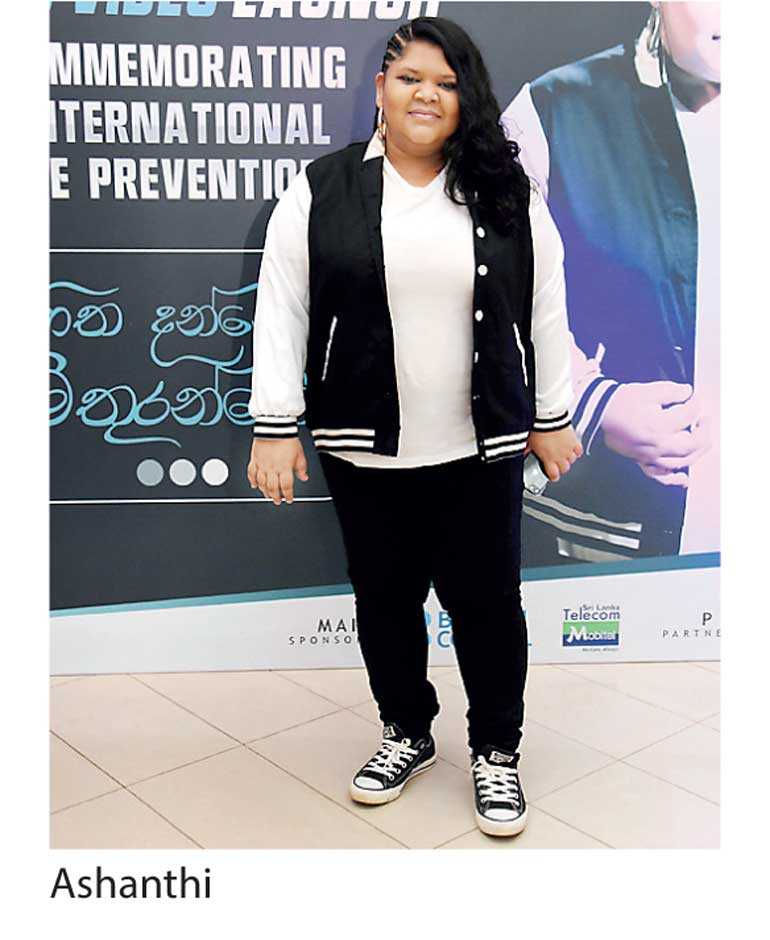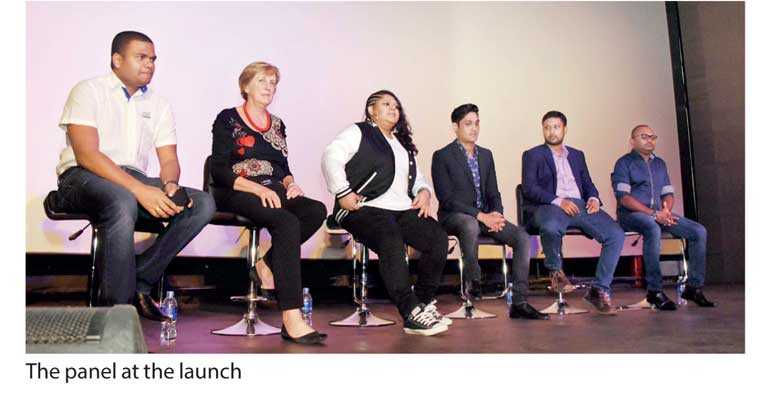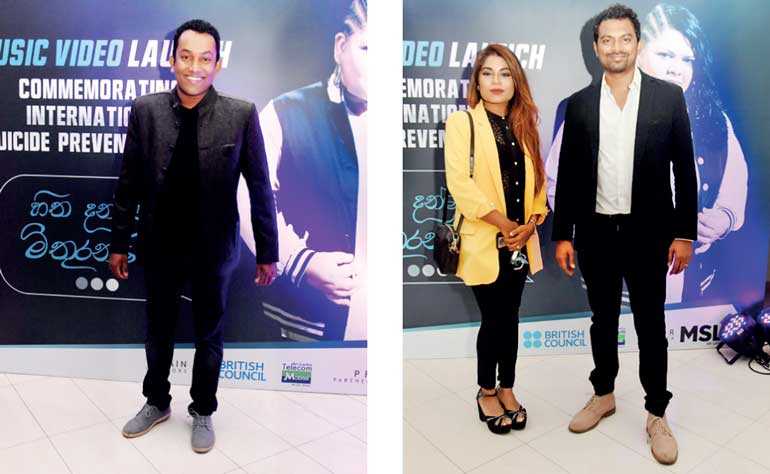 Says harassment is becoming a serious issue in Sri Lanka
Mobitel raises funds to improve call centres to provide counselling services
By Safna Malik

One of the popular female artistes in Sri Lanka, Ashanthi de Alwis released her official music video, titled 'Hitha Danne Mithuranne', to raise awareness among young people about suicide and preventing it on World Suicide Prevention Day.

Addressing a media briefing in Colombo last week at the National Film Corporation, Ashanthi said Sri Lanka was listed as the country with the fourth highest suicide rate in the world by World Health Organisation. She added that in terms of raising suicide awareness in society, this music video will provide an impactful point of conversation.

Commenting on her music video, she said: "The subject of suicide is something which many of us shy away from. Suicide rates in Sri Lanka are alarmingly high, with the rate of attempted suicide amongst women being the highest. We cannot afford to keep the door shut on something we need to address so crucially for the sake of our youth population. Music has always been one of the most powerful cultural influencers of all time. A positive message spread through music can transcend across every boundary of background, religion, age, ethnicity and sexual orientation, to reach and truly resonate with people. This music video will show how difficulties and struggles among the younger generations lead to suicide, and how to help and support at risk people."

This song is focused on the lack of awareness that surrounds the subject of suicide in Sri Lanka. It will empower people to act and find a voice, and create conversation and interventions that will ultimately save lives, she added.

Shanthi Maargam Counselling Centre Psychologist Nivendra Uduman said that 'Hitha Danne Mithuranne' song would be a platform for suicide prevention. Generally, harassment is also becoming a serious issue in Sri Lanka – especially women, as they constantly face harassment on a daily basis and endure problems in silence, isolating themselves. All these issues can have a detrimental effect on a person's well-being, and can lead to depression, which is the leading cause of suicide.

Uduman also spoke about various counselling organisations that have set up hotlines to aid individuals who are in need, and would provide those who need intervention with assistance.

Following are the aforementioned organisations.

Sumithrayo – 011 2696 666 / 011 2692 909

CCCline – 1333

Shanthi Maargam – 071 7639 898

He added that depression, bullying, conflicts with sexual identity, battling with financial hardships, and difficulty dealing with emotions and acceptance are some issues faced by youth in Sri Lanka that can eventually lead to suicide.

Being the official telecommunications partner for the campaign, Mobitel will leverage its robust network and its large customer base to support this campaign by raising funds via mTune downloads of the song, which will contribute to developing more call centres especially for this initiative, Mobitel Marketing Manager Indika Amarasooriya explained.

With the release of the music video, Ashanthi, along with fellow Sri Lankan rapper Randhir Witana, was appointed as a brand ambassador for this initiative.

Under its Voices and Choices Grant Scheme, British Council has also extended its support for this initiative.

The song for the music video was written by Sampath Fernandopulle, composed by Ken Lappen, and produced by Chamil Pathirana of Thaala Roopa Revolution, and Drill team.