Discovering electricity made a huge difference in daily human life. With the growth of the world's new technology, Artificial Intelligence (AI) will do the same in the future by transforming the human lifestyle to a whole new era. In simple English, Artificial Intelligence (AI) means a 'man-maid thinking power'. In AI, machines are made to think and act like humans where the machines will be able to perform basic skills such as learning, reasoning and problem solving. With AI, certain software can be created to solve real world problems very easily, smoothly and accurately.

Artificial Intelligence (AI) has been breaking grounds in the healthcare sector by providing assistance for the main healthcare stakeholders such as doctors, nurses, consumers, researchers, hospitals, pharmaceutical companies, wellness related products, wearables, etc. Presently many AI deployments are carried out worldwide in the healthcare field. AI based chat bots are used for initial advice regarding doctor availabilities, scheduling doctor consultations, identifying conditions based on the symptoms and triaging them.

In primary care set-up in western countries, AI is being used by general practitioners to identify patients who require more attention and even give personalised care and protocols for each of these identified individuals with the help of their medical records. In addition, the primary care physicians can analyse the interactions with the patients and get suggestions on difficult management with the learnings from other physicians via software systems. AI is used in diagnosing critical diseases using medical imaging. MRI/CT scans, X-ray images are used by AI technologies to identify as well as predict tumours in individuals. In lifestyle management and monitoring, AI plays a larger role at the present. The AI technology is able to say how the individual will be prone to develop a Non-Communicable Disease (NCD) in the future and when he or she needs to be alert on the symptoms. It will even guide the individual on how to prevent developing such NCDs like Type 2 Diabetes, cardiovascular disease, and certain cancers in the future.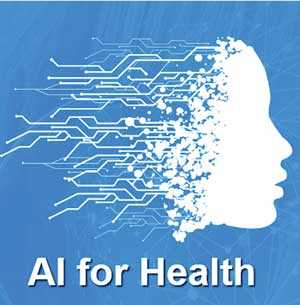 Sri Lanka being a country which has free healthcare for all via public sector, higher waiting times and congestion is seen in main state-owned hospitals and clinics. Due to unavailability of certain services, facilities and even trained staff in the rural areas, higher patient gatherings and higher waiting times are recorded specially in the healthcare centres in the main cities as well as tertiary care hospitals. With the increase of the aging population in Sri Lanka, majority of the senior citizens are suffering with non-communicable diseases.

If Artificial Intelligence (AI) tools can be used to address the above main health problems in our country, achieving the third sustainable development goal which is 'Health & Well-being for All' will not be much difficult. Therefore it is utmost important to encourage 'Medical Entrepreneurship' and out-of-the-box thinking to use technology in correct way to solve health issues in individuals as well as the whole country.