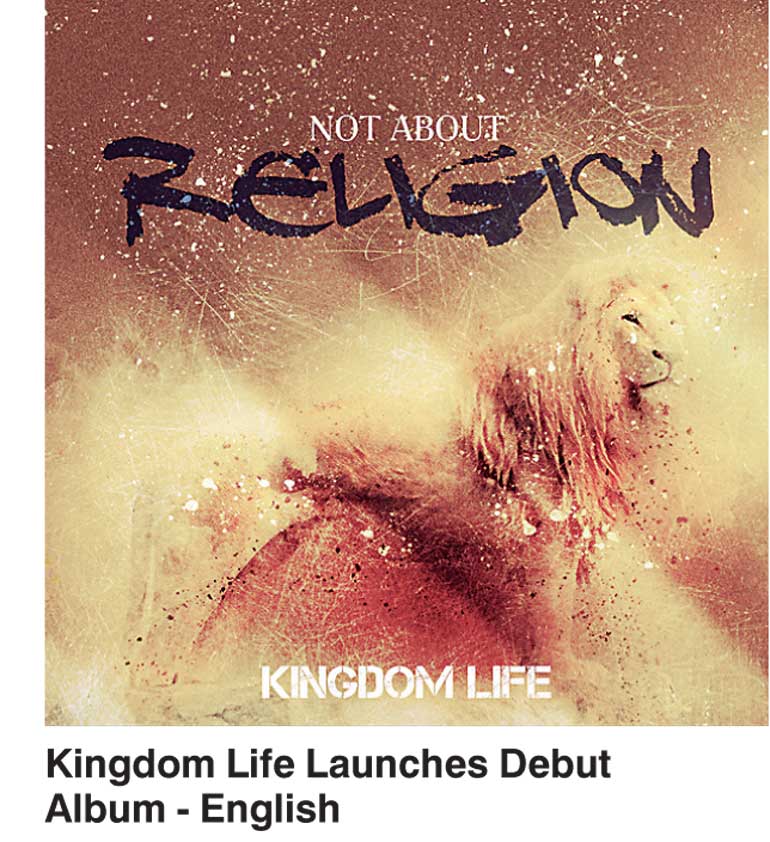 If you're a music enthusiast living in Colombo who loves to support local talent, the name Kingdom Life will definitely ring a bell. The band has gained much popularity in a short span of time around the country since their extraordinary performance and victory at TNL Onstage 2016 held a few months back. The band swept the floor winning five awards at the competition including the coveted award for "Best band". It was also the first time in the history of Onstage that a single band walked away with all the awards on offer.

Following suit on their success, Kingdom Life launched their debut album titled "Not About Religion" at a launch concert held on Friday 9 December. Attended by fans, family and well-wishers the launch also featured guest performances by Mayanthi De Silva, Dilrukshan, The Disciples and Street Magician Orlando.

Based on their collective faith in God and driven to create a culture of creating music that is about a relationship and inspiration of the love they possess for Jesus, the album titled "Not About Religion" features 9 tracks of different genres. The album consists of songs titled "Free Falling, Messiah, Not About Religion, In His Name, Wildfire, I Believe In Miracles, Eagle, Christ Victorious and My Everything." It is available for download on iTunes.

The urban spiritual band consists of Gloria, Avishka, Gayan and Subodha on vocals, Thilanka on the keyboard, Dexter on bass, Previn on drums and Sheahan on lead. Subodha acts as the manager of the young band and was also the one who received the vision to write the first lyrics and create the band. Subodha's involvement in the music industry started years back as a part of a local hip hop group known as Brown Boogie Nation. As for the other members of the band, they were involved in bands and church worship teams which enhanced their passion towards creating music throughout the years.

For more information on how to obtain the album, please visit www.kingdomlifemusic.org or visit Kingdom Life's Facebook fan page.