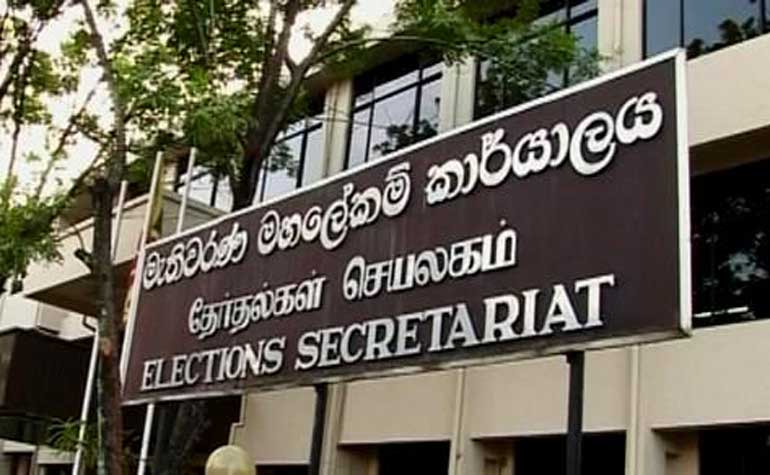 The Department of Elections is celebrating its 60th anniversary this week

Year 2015 has been a busy one for the Department of Elections. Two elections – presidential in January and Parliamentary in mid-August, and getting ready for the next local government elections due in the early part next year. Amidst these the Department is celebrating its 60th anniversary which fell this week.

Sri Lanka has enjoyed universal adult suffrage since 1931. Since then there had been elections to elect members for two State Councils and two Parliamentary elections (1947 and 1952) before the formal establishment of the Elections Department on 1 October 1955.

Under the Soulbury Constitution, two separate Acts were passed – one to register voters and conduct parliamentary elections and the other to conduct local government elections. The two Acts were passed in 1946 and two separate departments were set up under two commissioners.

The first Parliamentary Election in 1947 was conducted by Edwin Ronald Sudbury. It was held over a period of 19 days in August-September 1947. The second general election was held in 1952 on four days between 24-30 May.

The two departments were amalgamated and the Elections Department was established in October 1955. The main functions of the Department were the annual registration of voters, conduct of free and fair elections, ensuring that those ineligible to vote do not get in to the electoral registers and securing the rights of the electors. From inception the Department functioned as an independent entity not coming under any ministry. The Commissioner of Elections as the head of the Department was answerable only to Parliament and the Judiciary.

The first Commissioner, A. Arulpragasam was functioning as the Commissioner of Parliamentary Elections at the time the two departments were amalgamated. He conducted the 1956 general election over three days between 4-11 April prior to his retirement in early 1957.

Sweeping changes were effected during the tenure of office of Commissioner E.F. Dias Abeysinghe (March 1957-May 1978). He held the third Parliamentary election in March 1960 in one day after which every election has been held on a single day throughout the country. He was responsible for the implementation of several new provisions of the Ceylon Parliamentary Elections (Amendment) Act No. 11 of 1959.

The Act prohibited the transport of voters in vehicles, and made the exhibition of flags, posters, banners and other display material in public places an offence. Police permission had to be obtained to hold election meetings and such propaganda meetings had to end 24 hours before the day of the election. The posting of election literature by candidates to their electors free of charge was also introduced. One letter could be sent to each voter between Nomination Day and one week prior to the election.

The introduction of poll cards and postal voting, permitting election broadcasts by recognised political parties, and reduction of deposit payments (from Rs. 1,000 to 500) for political parties were other provisions in the Amendment.

Over 18s got the right to vote at the 1965 general election. This meant an increase in the number of registered voters by nearly a million resulting in the Department having to make arrangements for nearly 5,000 polling stations.

Workload increases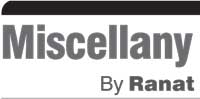 The workload of the Department increased with the introduction of the 1978 Republican Constitution. Awareness had to be created about the new voting system under the Proportional Representation ('manape' as it came to be popularly known) which was more complicated than the straightforward first-past-the- post system which the voters were used to for nearly six decades.

Serving as Commissioner from May 1978 until February 1982 was M.A. Piyasekera.

It was during the tenure of Commissioner R.K. Chandrananda de Silva (May 1982-February 1995) that the new system was introduced. His first task was to hold the first-ever referendum to extend the 1977 Parliament which was due to be dissolved in 1983 by another six years. At the 1989 general election he invited an independent team of observers to monitor the election. This was the first time that a team of election monitors came to Sri Lanka. This has now become a regular feature.

During his term of office three Presidential Elections (October 1982/December 1988/November 1994) and two Parliamentary Elections (February 1989/August 1994) were held. There were several Provincial Council and local government elections as well.

The provision in the 17th Amendment to the Constitution for the appointment of an independent Election Commission did not materialise due to the Constitutional Council being inactive. However, since the Commissioner was vested with the powers of the Commission until its appointment under the Amendment, Commissioner Dayananda Dissanayake had such authority.

Political activity increased over the years and recent years have seen the rapid growth of political parties. This resulted in the increase of recognised political parties. Currently there are 64 parties recognised by the Elections Department. Not many are active.

Meanwhile, with the increasing population the number of registered voters too keeps going up and at the recent election the number stood at over 15 million (15,044,499) spread over the 22 electoral districts.

With the volume of work increasing the Department has set up 25 offices in the outstations

The present Commissioner, Mahinda Deshapriya has been holding office since March 2011and has the distinction of serving the Department since his first appointment to the Sri Lanka Administrative Service in 1982. His handling of the two elections this year has won him raise from all quarters with everyone agreeing that Sri Lanka has seen independent, free and fair elections after a long time. Candid, fearless and independent, he has set an example to all public officials how they should conduct themsleves.

Now that the Constitutional Council has been set up, the Election Commission will be one of the ten independent commissions due to be appointed sometime this month.