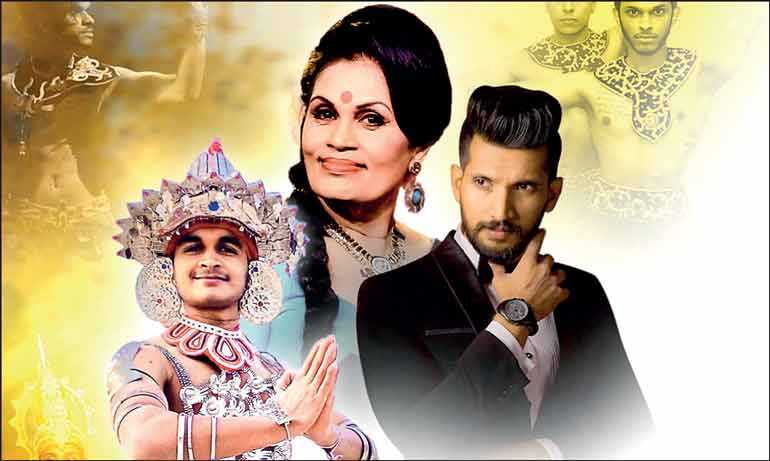 ---
By D.C. Ranatunga

It is encouraging to see that young Sri Lankans in Australia are keen on continuing the traditional dance forms in the mother country. I have observed the keenness of the young people in Sydney in learning Kandyan and contemporary Sri Lankan dances. Maathra Dance Studio (MDS) begun two years ago held their first major concert in the first year itself. It was well received by the near-full house audience.

MDS is now ready with their second concert which is based on the Ravana-Seetha story. The first show is to be held today.

This year MDS invited guest artistes from Sri Lanka to perform with the Sydney team which is bound to create greater interest. Guest artistes include Sisila Kottage, a well-known comedian actress in Sri Lanka, Sangeeth Satharasinghe, an upcoming actor/singer, and Namal Sandusen, 2019 winner of Derana City Dance.

The concert will feature the story of Ravana and Seetha through dance and drama and the different style of dances in the Kandyan and contemporary traditions only. MDS will also showcase Hindi dances and Western style movements as well as a dedication to the beloved mothers. According to the organisers, the purpose for the show 'Maathra 2' is to support the Cancer Council in their bid to help cancer patients all over Australia. It will also show the progress of the Maathra dancers and dance styles throughout the last two years.

"During the past two years our group has grown bigger and stronger being able to come forth with many more dance styles connected with the beautiful Sri Lankan culture," the organisers say.

"Our group encompasses seniors who have danced with MDS from the beginning along with youngsters and mothers from the Sri Lankan community to perform with us. We are also fortunate to have three major stars name earlier all the way from Sri Lanka to perform throughout the show with us. We are stepping on stage this year to showcase how far we have come over the last two years."

The organisers are expecting the Sri Lankans to turn up in numbers and enjoy the show.