and granddaughter (13) and three grandsons aged 12,10 and eight were found dead at farm Located between vineyards and farms called by real estate agents a "piece of paradise"..

Three guns licensed in his name were found at the property and the family all suffered gunshot wounds.Police said the 61-year-old shot and killed his daughter and four grandchildren who were sleeping in a converted shed on the property. He then returned to the main house and shot his wife before taking his own life.

The deaths stunned the tight-knit community of Margaret River, close to Perth, capital of Western Australia. The shattered father of the four children said he believes the man presumed responsible for their deaths — their grandfather — had been planning it for some time, but he still loves him.

He said that his father-in-law had struggled for years to recover from the shock after one of his sons took his own life. He said when he recently learnt another of his sons was seriously ill with kidney problems, it tipped him over the edge.

The father of the children had moved out of the house after his estranged relationship with the wife.

Neighbours of the family have spoken of missing "signs" and a "sense of failure" in the lead up to the tragedy.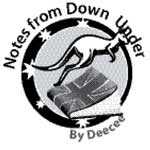 A retired academic who heard the gunshots around 5 a.m. and believed it was kangaroos, told ABC News, there were signals the family was under emotional pressure but the fact they all "cared for each other ... made it so horrifying."

"I had spoken to the wife just last week and I said 'you're looking tired, is everything okay?' And she said to me then, oh, their son is in hospital up in Perth, he's having major surgery and that was a concern," adding that she also confided there were "difficulties at home".

West Australian Premier Mark McGowan met grieving residents of the Margaret River community.

He said the deaths were "one of the worst tragedies WA has ever seen," and "something all of us feel very keenly and very deeply".

"I expect the grieving process will go on for many years for that family," he said.

He thanked everyone who was assisting in the aftermath of the shootings and offered his commiserations to those who had "endured the unendurable".