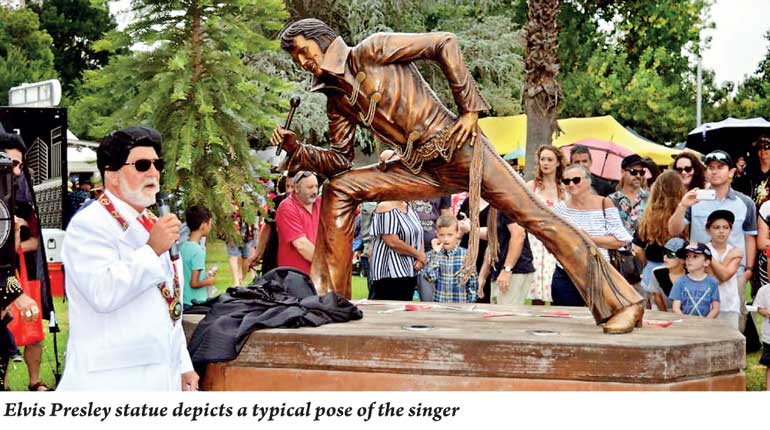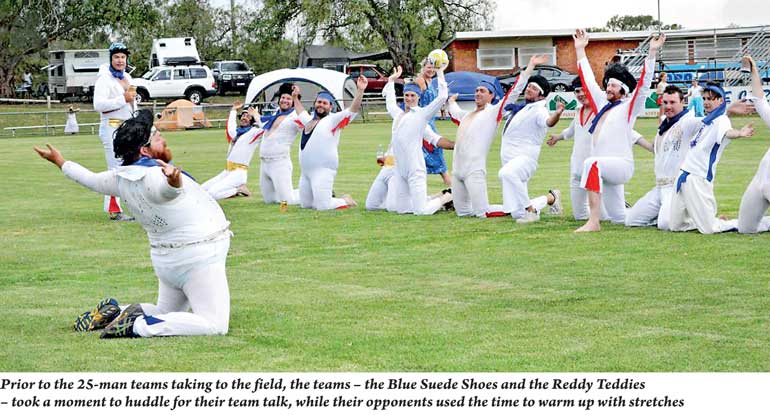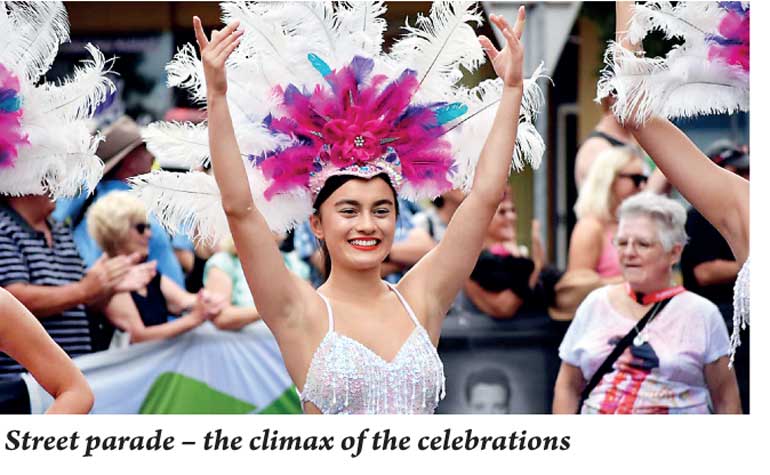 The past week saw huge crowds flooding to Parkes, a regional town in New South Wales to participate in what is described as "the Southern Hemisphere's biggest and best tribute to the King". It was the Elvis Presley Festival, an annual event celebrating the music and legend of the 'King of Rock and Roll'.

This year's celebration marked the 83rd birthday of the singer on 8 January. The year is also the 40th after his death.

Elvis Presley has been has been immortalised in bronze at Cooke Park at Parkes with NSW Governor David Hurley pulling the covers off the life-size statue in front of a large crowd and formally opening the statue.

Sculptor Terrance Plowright said it was a daunting task trying to sculpt a man who is still one of the most recognised figures in the world, 40 years after his death, but he was honoured to be given the chance.

The sculpture has captured Elvis in one of his signature poses, leaning forward with his right leg bent in front and left leg stretched out behind him, singing into a microphone.

It rests on a single plinth, to symbolise January, with eight sides, to recognise Elvis' date of birth 8 January. There are also plaques with eight Elvis quotes in the ground around the sculpture.

The fabulous Parkes Boppers dance group were also present and the new Elvis statue was on display for all to see after its ceremonial opening.

Two trains – the 'Elvis Express' and the 'Blue Suede Express' – made the journey to Parkes. It's a five hours journey from Sydney, the NSW capital. The train ride was an experience for the ages with colourful characters and plenty of on-board entertainment.

Media recorded that a program full to the brim of non-stop entertainment, competitions, dancing and loads of black leather had been planned for the fans to enjoy. The theme celebrated 50 years since the King appeared on television in a special unplugged style performance that helped re-launch him back into the music industry.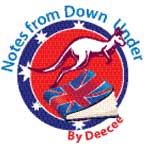 The programme climaxed with a street parade with large crowds lining the streets. Vintage cars of the Elvis era carried passengers decked with Elvis kits. "Jumpsuits, a little bit of love and some rock and roll saw hundreds of people made their way down the main street of Parkes" is how the media summed up the parade.

Community groups, tribute artists, fan groups and residents from around town took part in the annual event, which continues to grow each and every year.

The fourth all-Elvis rugby union match was played as part of the Festival. Both sides kitted up in their hunky best with matching white jumpsuits, big-hair wigs and red and blue scarfs.