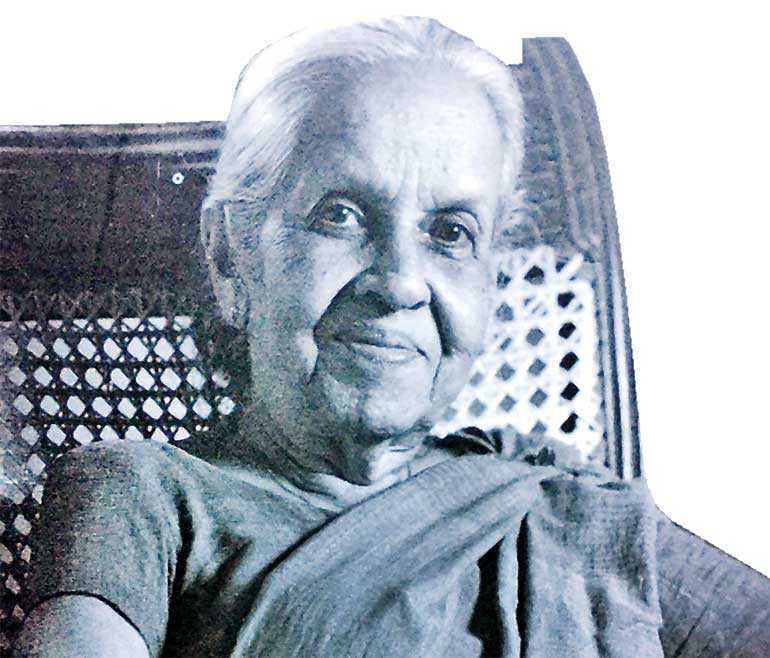 The 'grand old lady' Irangani has just reached 92. Still quite active and lively some artistes were seen celebrating the event at her home.

Kumar de Silva should be congratulated for taking the initiative in writing her biography which I reviewed in the popular BT Options magazine 'Explore Sri Lanka' six years ago.

I last met her at the launch of the book and was privileged to get a copy autographed. I left Sri Lanka a year later.

The dedication in her handwriting states: "For my parents who bequeathed me with some talent to act, and nurtured me with love and care; for my siblings Indrani, Kumari and Mahinda who have always been my dearest friends. For Winston – stimulating fellow-actor, kind and gentle husband; for my sons Ravi and Raanjit who were so unhappy when I slipped away for stage or camera. I hope I am forgiven". (Signed) Chandi – her pet name A one-time journalist – she did the women's page in the Times of Ceylon – then a broadcaster, Irangani was also a private sector executive. She became well known for her effort to protect the environment through 'Ruk Rekeganno' – the society she formed.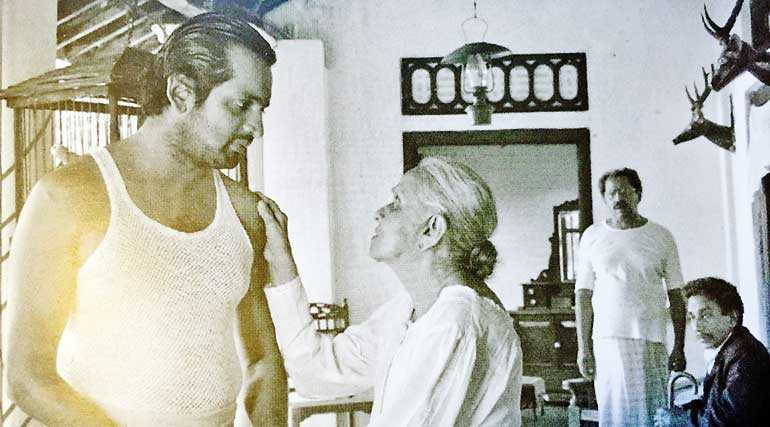 She was arguably one of the few, if not the only Sri Lankan actress – to follow courses at the Old Vic Theatre School in Bristol and at the Central School of Speech Training & Dramatic Art in London. Her performances in 'Rekawa,' Lester James Peries' maiden feature film followed by a totally different character in 'Sandesaya' made her stand out among the then local actresses. This was in addition to her theatre appearances in English dramas from her university days in the late 1940s.


From 1956 onwards she appeared in a number of films and broke into teledramas with Parakrama Niriella's 'Yashorawaya' and then 'Doo Daruwo' directed by Nalan Mendis. In the two teledramas she acted with two top actors of the day – G.W. Surendra and Henry Jayasena.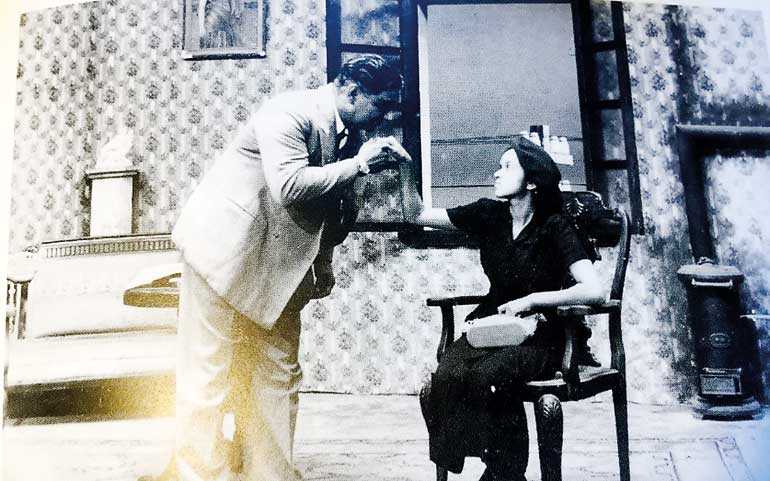 When she was in her mid-eighties, people asked Irangani whether she hasn't had enough. Her reply was: "If you have the urge, age is no hindrance. While ageing, you should be active. If not, it is possible that you will become physically and mentally ill, although I must admit that slouching in an armchair gazing at the sky is one of my favourite pastimes. But I think I earned it. And gazing at the sky can be can be mentally stimulating as well as immensely peaceful."

Stepping into her 93rd year, let me say 'Chirang Jayatu!