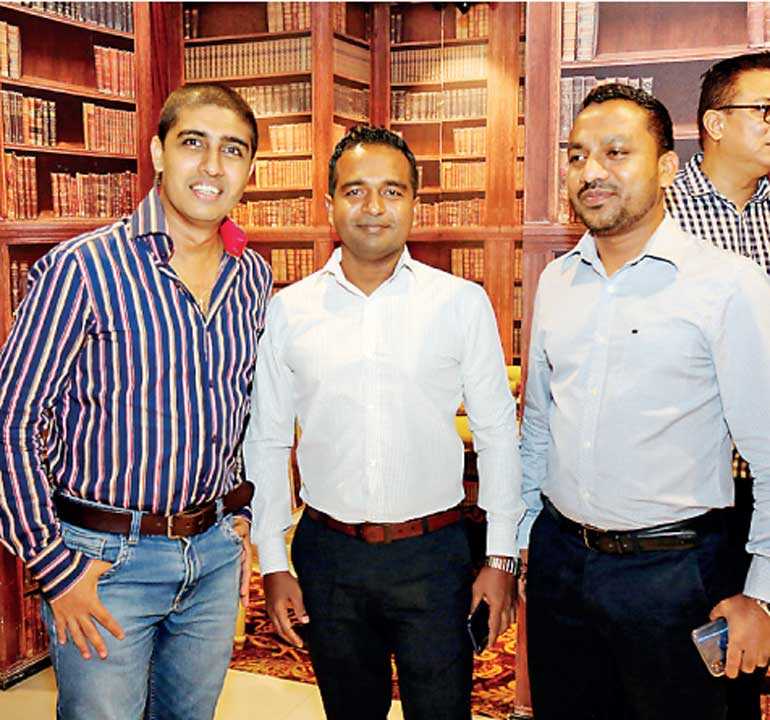 Christopher Stevens, Star Latino's Managing Director Achala Gamage and Pradeep Jayasinghe
---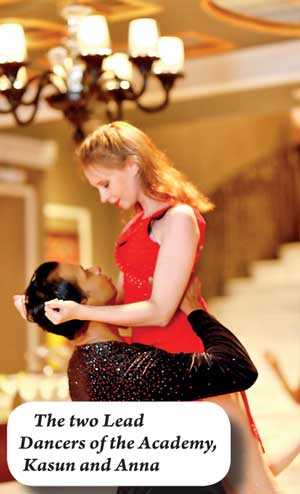 Star Latino's Dance Academy was recently revitalised with a revamp and restructure, making it a fully-fledged academy that has set its target to become Sri Lanka's premier Salsa and Latin American Dance institute.

Understanding the potential of the Academy and the positives of creating a larger dancing community plus its health and wellness benefits, A&N Investments Holdings founded by three of the leading entrepreneurs in Sri Lanka – Achala Gamage, Nishan Rajakaruna and Pradeep Jayasinghe – joined the Board of Directors of Star Latino's Dance Academy earlier this year.

A&N Investments Holdings' success has come from identifying and investing in businesses that have potential and taking these businesses to the next level through innovative marketing strategies developed by its sister company, Stratmark Intelligence (SMI), which is spearheaded by Chase D.

The Academy's Lead Dance Instructor Kasun Dias who has been moulding the steps of Sri Lankan dancers since 2012, along with Anastasia April, will be conducting the Academy's dance courses at the prestigious location of the Movenpick Hotel in Colombo. Movenpick Hotel in Colombo and the Studio at the Spa level offer unmatched levels of comfort and affords the perfect setting for dancing.

Star Latino's has won over 60 competitive dance medals and from 2016 to 2019 it has won more than 80% of Street Latin medals. Kasun is not only Asia's first Alma Latina certified Salsa Bachata Instructor, he is also Sri Lanka's first Nelson Campos certified Kizomba Instructor and Asia's first level 5 Kizomba Instructor.

"We have plans to open three more Latin Dance training centres across the country and plan on strategic partnerships with leading corporates whereby classes can be offered as an incentive while cross promotional activities can be done through the Academy and within the Club," said Achala Gamage.

Individual attention and one-on-one guidance is offered by the trained instructors at the Academy from absolute beginners to intermediate and competition level dancers.

"We are the only affiliated institute of Alma Latina USA which is the largest Salsa and Bachata Institution in the world. We also have the exclusive privilege to award medals on behalf of Alma Latina USA to Latin Dance students in Sri Lanka," said Kasun.

Additionally, the S Latinos Club was formed to offer a unique opportunity to Latin Dance enthusiasts to be part of regular events organised by the Academy. With interest from over 200 Latin Dance lovers from both Colombo and Kandy, members of the S Club can avail themselves to Salsa dancing events and network with like-minded

individuals.