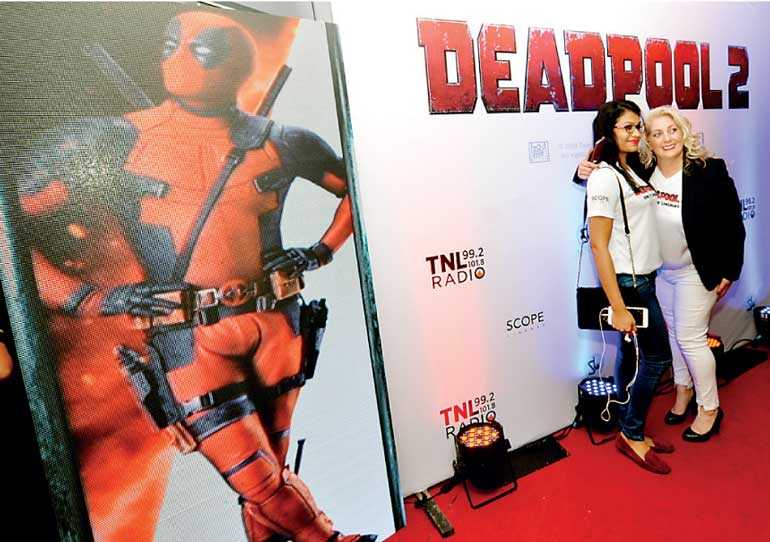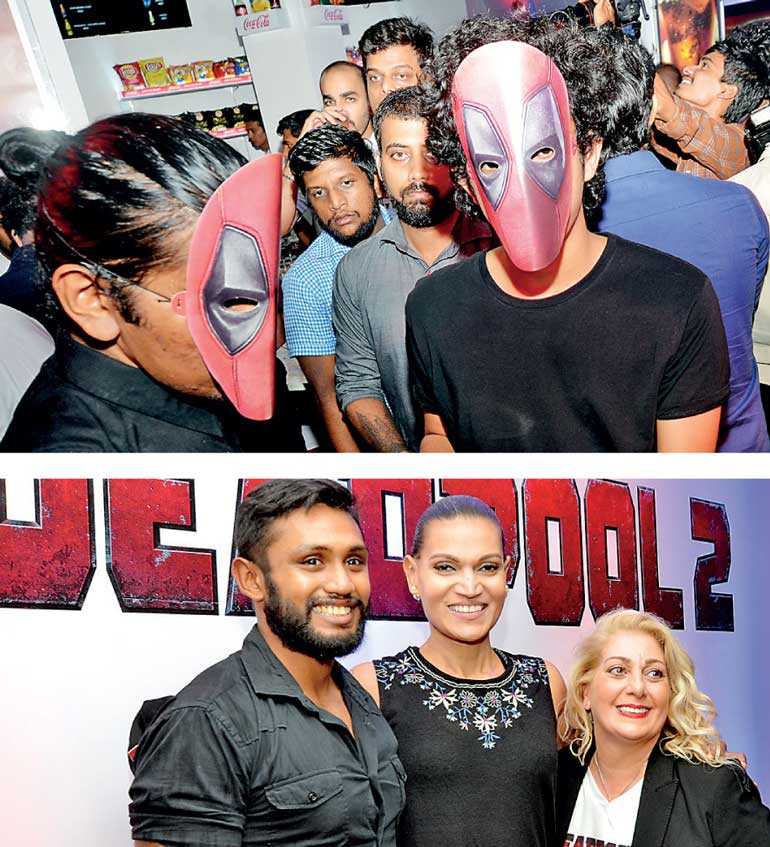 If we could pick a superhero that embodies all that TNL Radio is, we'd definitely pick Deadpool. Smart, edgy, funny, and completely irreverent, the merc with a mouth made his way to the paradise isle and TNL Radio was there to give him a signature welcome. Presented by TNL Radio, Deadpool 2 hit the shores of sunny Sri Lanka on 15 May and he sure did make a scene about it.

Deadpool 2 kicked off with a special fan screening on 15 May where fans got a sneak peek of the movie, three days before the US release. This was followed by the red carpet premiere on 16 May attended by special invitees, at Scope Cinemas.

Following the massive worldwide success of the first Deadpool movie in 2016, the second instalment was much anticipated all over the world and in Sri Lanka. TNL Radio is no stranger to some of the best movie premiers in the country, and much like Deadpool himself breaks the fourth wall, the station has shattered all concepts of what a traditional red carpet premiere and movie experience should be with amazing experiences that extend beyond the cinema screen.

Having introduced fan screenings in Sri Lanka, the first of which took place in September, super fans watched Kingsman: The Secret Service (2014) and Kingsman: The Golden Circle back to back; the latter being shown two days before the rest of the world. This was followed by Justice League in November and Jumanji in December which saw Scope Cinemas being transformed into an unbelievable jungle.

TNL Radio: As TNL Radio celebrates 25 years as the first private radio station in Sri Lanka, it will continue to present exciting events that will pay homage to its ground-breaking and dynamic past while looking forward to the innovation of the future.

Skyline Entertainment: Skyline Entertainment is a leading Hollywood film distributor in Sri Lanka. Skyline is changing the experience for movie goers through creative marketing and special events, and continues to deliver top quality content throughout 2018.

Scope Cinemas: Dedicated toward raising the bar in Sri Lanka's cinema experience, Scope aims to provide their patrons with all the flair of old-school movie theatres, coupled with state-of-the-art modernity and comfort, consistent with international standards. This year, Scope will be expanding with Sri Lanka's first ever Cineplex, and in two years' time, cinemagoers will be able to dive into the mind-blowing visual and audio experience of the country's very first IMAX theatre.

Pix by Shehan Gunasekara
---
Deadpool 2
After surviving a near fatal bovine attack, a disfigured cafeteria chef (Wade Wilson) struggles to fulfill his dream of becoming Mayberry's hottest bartender while also learning to cope with his lost sense of taste.

Searching to regain his spice for life, as well as a flux capacitor, Wade must battle ninjas, the yakuza, and a pack of sexually aggressive canines, as he journeys around the world to discover the importance of family, friendship, and flavour – finding a new taste for adventure and earning the coveted coffee mug title of World's Best Lover.

Directed by: David Leitch

Writing Credits: Rhett Reese (written by); Paul Wernick (written by); Ryan Reynolds (written by); Rob Liefeld (based on the Marvel comics by); Fabian Nicieza (based on the Marvel comics by)

Cast: Josh Brolin – Nathan Summers/Cable; Morena Baccarin – Vanessa; Zazie Beetz – Domino; Ryan Reynolds – Wade/Deadpool.