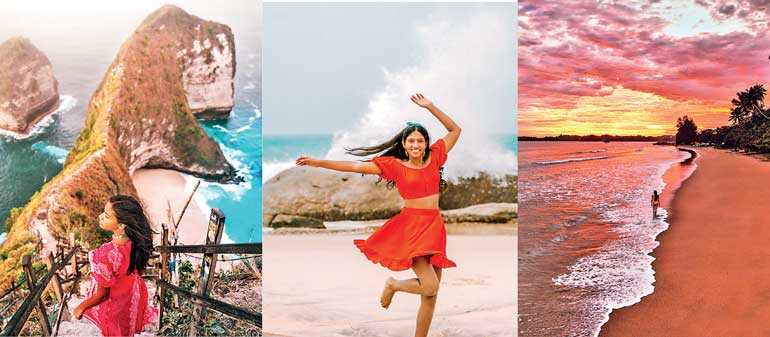 Promotional video series #THISISSRILANKA goes viral
Duo explores Sri Lanka, highlighting unforgettable experiences
---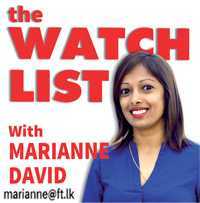 The Easter attacks in April 2009 saw Sri Lanka hitting news headlines across the world for the wrong reasons. Coming 10 years after the end of the war, the explosions shook the country in many ways and the fallout included a massive impact on the tourism industry, a major source of income. For local content creators Shenelle Rodrigo and Shehaan Thahir, who had just the month before completed a video on Sri Lanka, the only way out was by changing the narrative. Everything online was bleak, they recalled; all the stories about were scary and saddening. Together they were determined to get Sri Lanka back on the map for different reasons, setting their sights on revival. A few weeks after the attack, they updated and released their promotional video for Sri Lanka tourism titled #THISISSRILANKA, the first to step up and release such a video despite the dark times. The video went viral, shared extensively by tourists, locals and industry stakeholders, and came in for high praise from all over the world. Following on the success of their first campaign, Shenelle and Shehaan have spent the past eight months traveling all around the island filming a new series for Sri Lanka tourism, which was released the moment the borders opened and this video too is proving to be a huge success. Here, Shenelle and Shehaan share their story of showcasing Sri Lanka:
---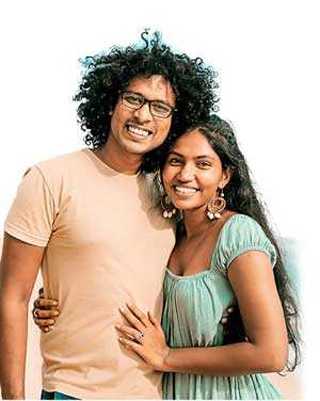 Shenelle Rodrigo is one of Colombo's most recognised models of the past decade. She was the first Sri Lankan to be on the cover of Vogue Magazine (India 2016). She is a full-time model and content creator who has been sharing jaw-dropping content on travel and lifestyle through her social media on Instagram and YouTube (@sheneller).
Shehaan Thahir is an entrepreneur and a tech enthusiast at heart. Having worked in the tourism and hospitality sector for the past decade, his exposure to the tourism sector is something he values dearly. This led him to join Shenelle and together they have become full-time travel-based content creators.
Q: What made you launch the first #THISISSRILANKA video shortly after the Easter attacks and what did you hope to achieve?
Shehaan: We had just completed filming the series in early April 2019 and our original intention was to offer foreigners a more in-depth and informative perspective on places to travel around Sri Lanka through YouTube. We had noticed how such information was lacking for Sri Lanka as a destination.

However after the Easter attacks we knew we had to change the narrative slightly to showcase how safe, beautiful and united Sri Lanka was despite all the negative media. Having travelled around the island just a month before the attacks and even visiting places such as Kattankudy, we wanted to show people that Sri Lanka was so much more.


Q: The first video made a huge impact. Did you expect such a response and how did it make you feel?
Shenelle: We had no idea it would be that well received! We were worried about potential backlash for promoting Sri Lanka during such an uncertain time. However as we had invested so much of our personal funds into filming this campaign, we knew we had to launch the series whilst the content was fresh and relevant. At the time we had no idea what Sri Lanka tourism would look like even six months after.

What we felt after releasing it and getting such a great response was definitely one of the happiest days of our lives. The chain reaction it triggered, with others also starting post positive content on Sri Lanka, was great to see and we were so humbled to have been a part of it at such a crucial time for Sri Lanka tourism. I think it is that feeling that motivates us to continue this line of work.

Q: You have automatically become brand ambassadors for Sri Lanka, with your heart-warming videos that showcase this stunning island so well. What are the key messages about Sri Lanka you want to take to the world?
Shenelle and Shehaan: We are so humbled and grateful to everyone who has partnered with us thus far to help create such amazing videos to promote Sri Lanka to the world. It is not just our work that shines but the amazing resilience of the entire sector to stay afloat, their ability to continue to smile, and the unparalleled hospitality extended even through the toughest of times.

Our main objective is to show people how diverse Sri Lanka really is. Ideally we'd love to see the spread of tourism to all parts of the island so that we do not need to worry about over-tourism and its harsh repercussions as seen in many parts of the world just before the pandemic.

We also continue to focus and raise awareness on sustainable practices to follow for the tourism sector. Sri Lanka tourism will no doubt bounce back stronger than before, and when it does we hope it will be in a more sustainable manner.


Q: What were the most memorable experiences in the course of filming the videos?
Shenelle: There have been so many memorable experiences… Off the top of my mind I loved our experience of sailing on a yacht and spotting blue whales off the coast of Trincomalee. It was such a surreal moment. More recently I think Shehaan really stole the show by proposing to me at the Yala National Park, which is such a special place for us.

Shehaan: In addition to the beautiful sites, some of the most memorable experiences have been made with the people we've met from all around the island – each of them with their own unique perspective on what Sri Lanka means to them and their resilience to keep fighting through such difficult times; this is definitely one of the best things we get to experience on a weekly basis and I am so thankful for the opportunity to be able to surround ourselves with people of that mindset.


Q: Could you outline the importance of local independent content creators as opposed to inviting foreign bloggers to share their experiences of Sri Lanka?
Shenelle and Shehaan: It is super important for a country to have its own local independent content creators so that the industry (in this case the tourism industry) does not have to rely solely on foreign content creators to promote their destination or service.

Year on year it has become more evident that consumer purchasing patterns are influenced through social media and online content. Gone are the days where a travel agent would send you an itinerary and tell you where to visit. Everyone gets on Google, YouTube or Instagram and searches for the best places to visit, therefore local content creators have a huge role to play in creating and making popular new experiences based on their niches.

The other aspect to consider is the financial cost. Content creators who speak to large audiences have become extremely costly and it is unfeasible for smaller stakeholders of the industry to collaborate with them. This is why building our own platform of local content creators who speak to a foreign audience is super important in the long run.


Q: How did the pandemic, closing of the airport and resultant lack of travel, tourists and crowds impact your travel experiences?
Shenelle: As a traveller it has been one of those periods in time that you cannot believe is real. Our last international travel series was on Bali in December 2019 and the one thing we kept wishing for was less crowds. And the pandemic did just that. It has been amazing to explore Sri Lanka with no crowds, no queues, and friendly faces inviting local tourism with arms wide open. Whilst it has definitely been a tough time for the vendors of the industry, for those who are looking to travel you simply won't have it as great as it is now.


Q: What do you think Sri Lanka needs to get right in its online messaging to encourage more tourism?
Shehaan: Sri Lanka needs to change its positioning of being a destination where you can get the best of everything within two weeks. Although it can be done, we need to start encouraging travel to Sri Lanka for a minimum of one month. There is so much to see and do. And unlike before people will be more comfortable with spending a month in one country.

I also hope our Government will recognise the importance of laying the foundation to promote Sri Lanka through independent content creators rather than through just a few key media outlets. Similar to the strategies all multinational retail brands are taking to promote their products, Sri Lanka tourism too needs to focus on pushing out multiple messages catered to different niches through independent content creators to really engage and develop with the potential traveller.


Q: Your campaign was started with the intention of showcasing 'the best of Sri Lanka'. What do you see as the best of Sri Lanka?
Shenelle and Shehaan: We think the best of Sri Lanka is in this beautiful island we have been blessed with; geographically there is so much diversity and we have only chosen to focus on just a few of them. Secondly, what is great in Sri Lanka is the resilient attitude of our people. It will no doubt serve this country well in time to come.


Q: What are the campaign highlights thus far?
Shenelle and Shehaan: There have been so many highlights for us in the course of the three years we've been creating for this campaign. Some of the most noteworthy in chronological order would be:

1. Getting a letter of commendation from then Prime Minister Ranil Wickremesinghe.

2. Partnering with Ms. World and Bollywood Actress Manushi Chillar to direct and produce the second iteration of the series for Cinnamon Hotels & Resorts

3. Reaching a total viewership of one million views on the #THISISSRILANKA campaign together with Cinnamon hotels.

4. To date having filmed and produced over 30 cinematic travel videos promoting destinations and experiences found all around Sri Lanka entirely crowdfunded by stakeholders of the industry.

5. Securing a spot on Hi TV to air all our recent episodes of #THISISSRILANKA on national TV.

6. Joining the Sri Lanka Tourist Board in creating content for the #sosrilanka campaign.

7. Launching our online store to sell merchandise of #THISISSRILANKA to fund our campaigns

7. Our most recent #THISISSRILANKA video announcing the reopening of airports and foreign tourism getting over 4,000 shares and one million views in the span of two weeks.

8. Our work being commended by the Prime Minister and Tourism Minister in 2021.


Q: You haven't limited yourself to Sri Lanka. Can you tell us about the content creation for other countries during your travels?
Shenelle and Shehaan: We started our content creation career whilst we were in Chiang Mai, Thailand with the hopes of becoming international travel bloggers and exploring the world and documenting our travels. Since then we've covered Thailand, Vietnam, Philippines and Indonesia, with each series improving as we master our craft. Since the Easter attacks we took it upon ourselves to spend more time in Sri Lanka and focus on promoting Sri Lanka tourism.

We are currently working on two international projects and hope to start filming over the next few months.


Q: What can we expect from you two next?
Shenelle and Shehaan: Our #THISISSRILANKA campaign is continuing to build steam and is becoming a recognised brand both locally and internationally. We are hoping to work on this more and create a platform to encourage local content creation to further promote Sri Lanka tourism.

On a personal note we are in the process building our own creative digital media agency to facilitate the bulk of the commercial work we do and most importantly we are looking forward to creating content abroad and building on the @sheneller brand as the first international travel bloggers out of Sri Lanka.

We'd love to invite everyone to join us on YouTube and Instagram @sheneller to follow our journey as we take Sri Lanka to the world as independent content creators.