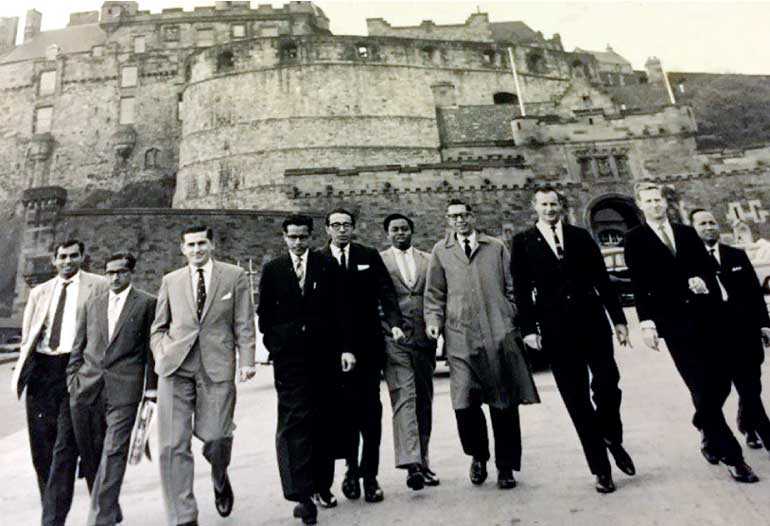 After visiting Edinburgh Castle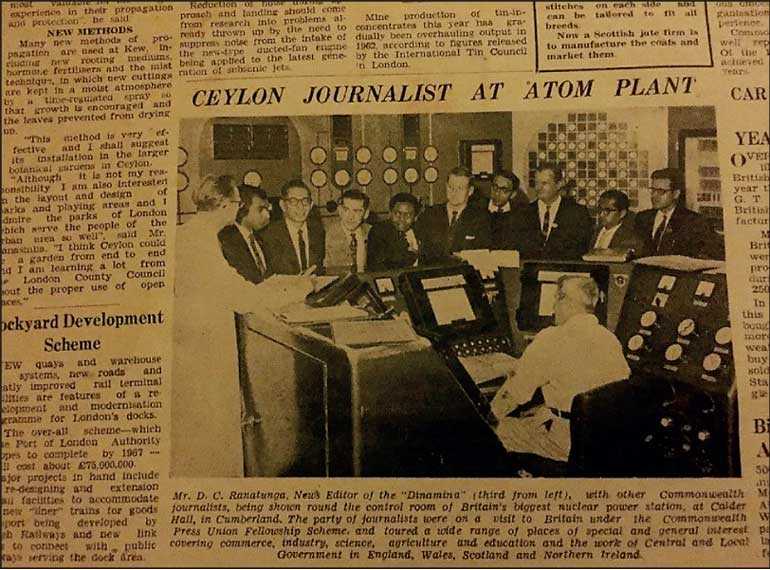 'The British Bulletin' – a regular newsletter published by the British High Commission in Colombo in all three languages featured the visi\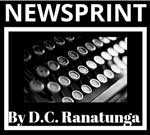 In the 1950s and '60s Lake House had an office in London. Situated next to the BBC, it was manned by senior journalists at editor level with a few journalists in the English newspapers to support in collecting news. They were rotated from time to time. For some reason those who worked in the Sinhalese papers did not get a chance of working in the London office although they also knew English.

The Managing Director (Editorial) Esmund Wickremasinghe was the only influential newspaper director who was recognised by the foreign newspaper organisations. He was a member of the Commonwealth Press Union (CPU) which offered fellowships to member countries, which, as the name suggest, were Commonwealth countries.

In 1963 I was selected for the CPU fellowship programme lasting six months. Just before going to London I had met the secretary of the CPU, Brigadier (retired) Lionel Cross in Sri Lanka. I took him to several interesting places and though he was the typical 'army' type we got on well.

I was one of nine selected that year. It was a mixed lot – two from India and New Zealand, and others from Australia, Nigeria, Pakistan, Hong Kong and myself from Ceylon, as the country was then known. We had two newspaper attachments. That was after spending the first five weeks visiting places in London on a programme arranged by the Central Office of Information, the government information department, in our jargon. A detailed day-to-day programme was given to us so that we were able to follow where we were going, what we were going see and persons were meeting.

After the first newspaper attachment with 'The Birmingham Post' we had a break followed by a three weeks course of lectures at Oxford University. Each of us had to present a paper and discuss it during our Oxford stay. My subject was 'The Minority Problem in Ceylon' – a topic being talked about to this day. For over 50 years we have been discussing the problem!

My second newspaper attachment was with 'The 'Swansea Evening Post' in a quieter environment in the west. We were then on a three weeks tour of Great Britain and Northern Ireland where we were taken to most of the better known cities spending a couple days in each place.

Working in the newspapers, seeing places as well as spending time with guys from different countries was a fine experience. Though we were in touch among ourselves after returning home gradually the relationships faded.

On the whole we were well received wherever we went. Only one in the group had a rather nasty experience. Those who did not have places to stay in London during our breaks advertised for accommodation. When the smart Nigerian mate went to a place in answer to an advertisement, a female opened the door and seeing his colour banged it on his face. He was very bitter about it and had his say in a BBC programme when we were interviewed at the end of our stay.