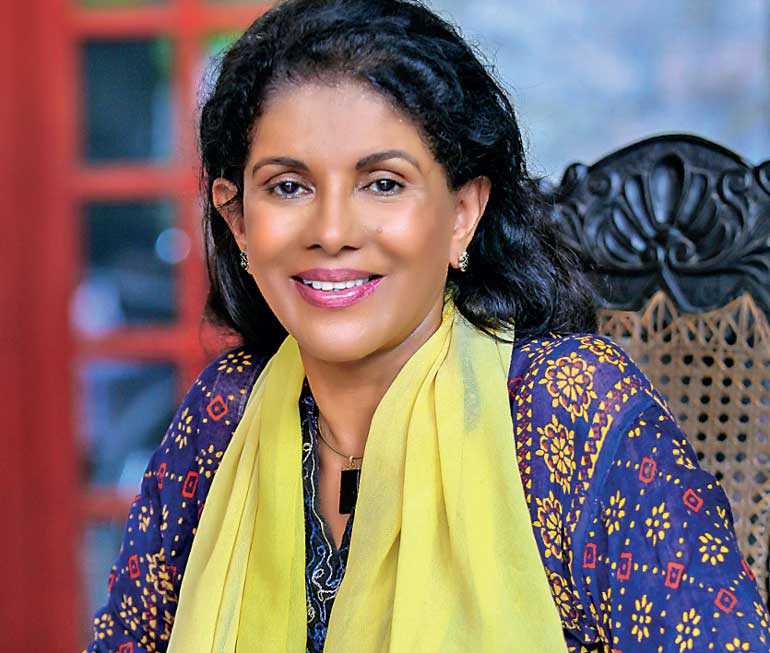 Nita Fernando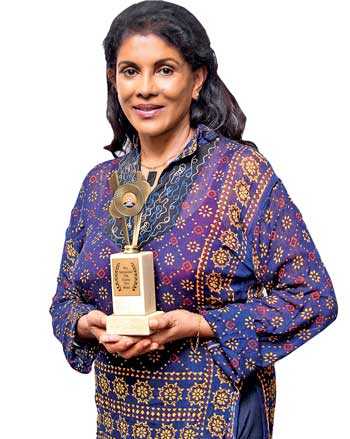 By Chandani Kirinde

Acclaimed actress Nita Fernando is no stranger to winning recognition for her work, but her latest accomplishment, bagging the Best Actress award in the Foreign Film category at the Nice International Film Festival in France for 'Paangshu' (Earth), is for a role she calls one of the most challenging she's taken on in her five-decade-long career.

In 'Paangshu,' Nita plays the role of Babanona, a launderer, whose son disappears during the insurgency that gripped the country in the 1988/'89 period. The story revolves around her quest to find get justice for her missing son but it proves an arduous journey during which she has to confront the man who took away her son as well as his pregnant wife and stay strong and determined to take on an apathetic system that shows little empathy to the likes of her. "The three most challenging roles I have done are 'Duhulu Malak,' 'Pavuru Walalu' and 'Paangshu'. The role of Babanona is very different from others I have played and the sensitivity with which Visakesa Chandrasekaram (Writer and Director of the film) approached the subject, which is by itself a controversial one, helped bring out the best in all the actors," she said.

Along with Nita, Kumara Karawdeniya won the award for Best Costume Designer for his work on 'Paangshu'.

Nita was drawn to the character from the time she met with Visakesa, who being a talented artist, sat down with her and drew scene by scene from the role of Babanona. "He had a very clear idea of what he wanted from all the characters. My role of Babanona became a character which was representative of all the mothers and fathers who lost their loved ones during that era."

'Paangshu,' for Nita Fernando, is another feather in the cap in a film career that began in 1965 when she made her debut in 'Landaka Mahima' alongside Joe Abeywickrama. The film was released in 1967 and since then she's acted in close to 70 Sinhala films, including 'Duhulu Malak,' 'Lasanda,' 'Hadawath Neththo,' 'Mangala,' 'Wasana' and 'Shanthi'.

Hailing from a family of teachers, both her grandfather and father were principals of schools; Nita had set her sights on becoming a dance teacher from a young age – being an actress wasn't anywhere on her mind.



"I loved to dance from the time I could remember and enjoyed performing before others. I used to act in all the dramas in school and somehow had to be centre-stage. But I was determined to be a dance teacher and didn't think of being an actress."

Her advent into the word of cinema came when an uncle introduced her to Robin Tampoe of R.T. Studios fame, the pioneering filmmaker in the country at the time. "Initially I was in two minds but then decided to take on the role I was offered in 'Landaka Mahima'."

From then on, many roles came her way but it was Nita's portrayal of an adulterous wife in the 1976 movie 'Duhul Malak,' directed by Wijeya Dharmasri, for which she is most remembered till today.

"'Duhul Malak' was the turning point in my career. Different people looked at it in different ways. While many liked my role of the woman having to choose between her husband and her lover, there were many who were angry about it too. Along with the bouquets there were many brickbats, but given its storyline, as well as the memorable music, people remember it till today."

It was at the peak of her career that Nita tied the knot and migrated to Canada with her husband. In fact, when 'Duhul Malak' was released, she had already moved to Canada and she received much of the feedback about the film either via telephone or by way of letters.

Her hiatus in Canada lasted close to 25 years and she returned to Sri Lanka in 1998 to play the main role in Prasanna Vithanage's highly-acclaimed film 'Pavuru Walalu'. The film reunited her with her 'Duhul Malak' co-star Tony Ranasinghe who played her husband in the 1970s movie but the themes were in stark contrast – one about young forbidden love while the other was a mature love story.

For 'Pavuru Walalu,' Nita won the award for the Best Actress at the 1998 Singapore International Film Festival as well as many local film awards including the President's Award and the Critics' Award in 1999 and the SIGNIS Award for the Best Actress in 2000. "I have to thank Prasanna Vithanage for my second coming as an actress," she said. After 'Pavuru Walalu,' Nita has continued to play many challenging roles, not only in cinema but also in teledramas and theatre.

While the international recognition she received for 'Paangshu' will no doubt ensure the role remains among the most memorable, the veteran actress has no plans to slow down and will continue to take on more challenging roles.

Pix by Chamila Karunarathne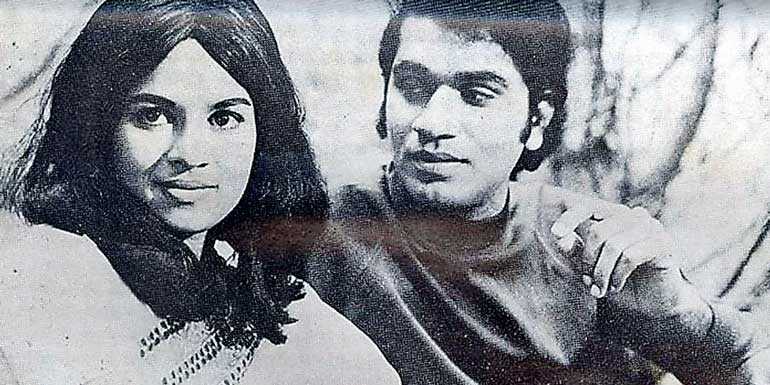 Nita Fernando with Ravindra Randeniya in Duhul Malak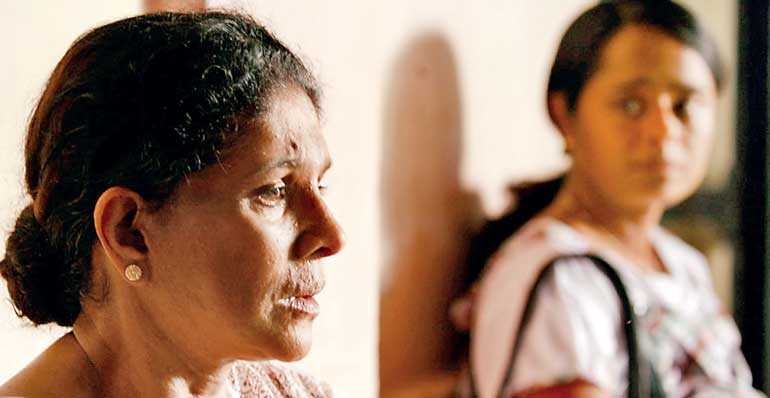 Paangshu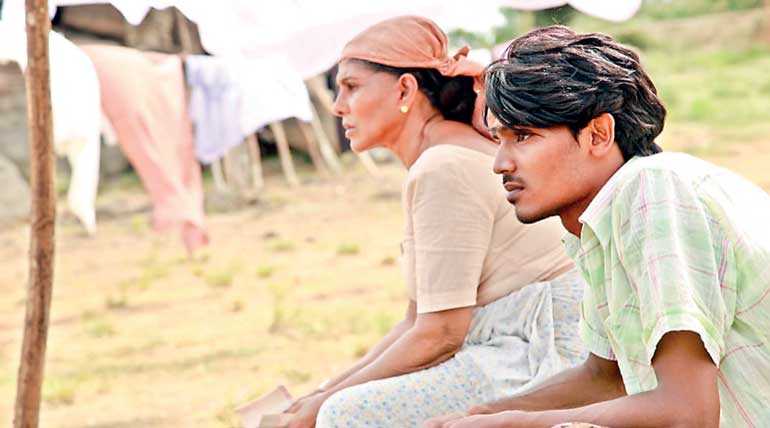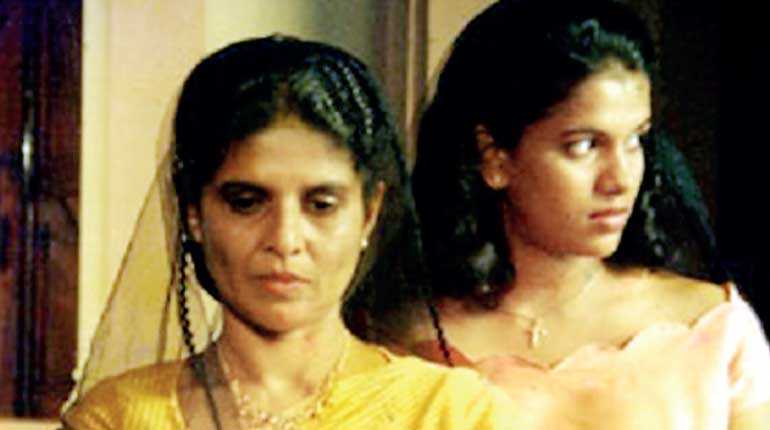 Nita Fernando with Sangeetha Weeraratne in Pavuru Walalu