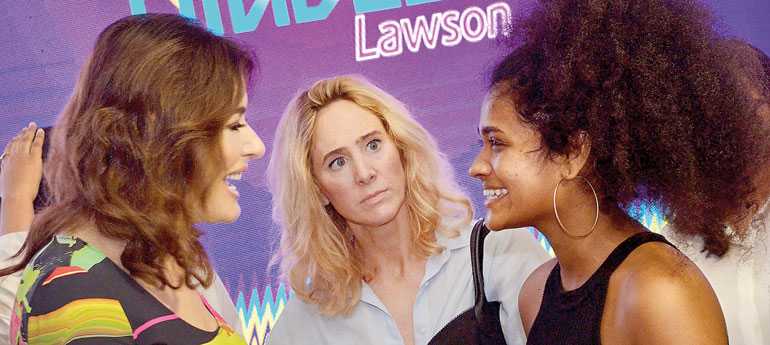 Celebrity cook Nigella Lawson's philosophy on food and why fat is "moisturiser from the inside"
By Uditha Jayasinghe

Most chefs tell people how to cook but Nigella Lawson has won legions of fans by telling people how to eat. She has liberated millions scared of "proper" cooking by unashamedly chopping unevenly, dropping ingredients, and entertaining with shop-bought food. All with the laudable aim of finding the shortest route to create tasty food.

Her cooking is about simple recipes made to bring people together and create memories; done with the least amount of fuss. Nigella is beloved because she lets people cook and eat as they wish and in doing so encourage them to be the best version of themselves.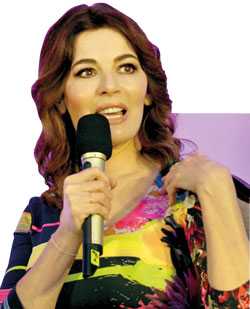 Her relaxed attitude to cooking, usually coupled with an eloquent and soothing narration, makes Nigella the best teacher. Even when following her innumerable YouTube videos to pick up a recipe, one is always reassured that everything will turn out all right in the end.

Before Nigella, cooks were scary and produced elaborate replicas of restaurant food that often had to be whipped up by one overworked home cook in a cramped kitchen. But the magic of Nigella is that her recipes exude calmness because you know that even if the sour cream chocolate cake ends up as a flat black disk, she would understand.

It is this connection that Nigella forges with and between home cooks that makes her such an icon. For the dozens of people that flocked to the Cinnamon Lakeside brunch at the tail end of Nigella's visit to Sri Lanka, it was the chance to meet a person that had made it acceptable to think with freedom about food.

"I felt really motivated to write about food because I thought the food that I love, the food that I think shapes most people's lives is the food that we eat at home or at our friends' houses or our grandmother's house. I felt it's wrong that cooking has become dominated by the professional chef. Yes, we can be inspired by chefs but actually sometimes it can be intimidating so I wanted to write about food from that perspective."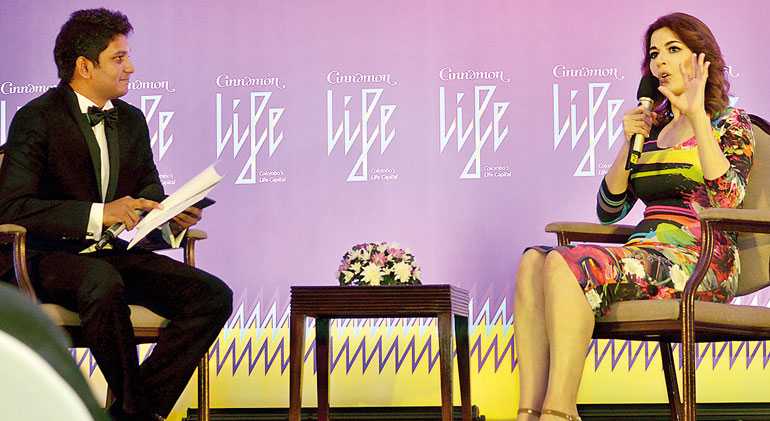 Food-lore

Despite the large number of people in the room, brunch with Nigella felt like a chat with an old friend over a comforting cup of tea. Her honesty shone in every response, carrying light wit and food-lore in every sentence with effortless ease.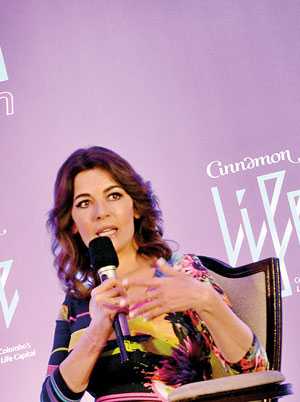 Cooking too much and demanding people have fifth helpings of everything is as much a part of Nigella's upbringing, as it has been for many Sri Lankans who have been overfed at every social function since they were able to consume solid food.

"Humans are herd animals and being social is important to us. I'm a great believer in cooking for yourself if you are eating alone. Food should not just be savoured when you are cooking for people. Cooking is an act of kindness and generosity but it is just as important to be kind and generous with yourself and for people looking for experience cooking for yourself is great because you are not so stressed and not worried. I'm quite informal, I like the generous spirit of cooking twice as much food as needed and insisting people eat a lot. That is enough, you don't need to act like it's a restaurant."

Eminently relatable, Nigella captivated with anecdotes on how she stumbled into cooking after writing about food during her career as a journalist and linked her passion with touching details of her own life. Having lost her mother, sister and husband to cancer, Nigella uses food to recall the past and indeed even bridge the gap between the living and the lost.

"The dish that means a lot to me is a dish called 'My Mother's Praised Chicken' and I call it praised because its halfway between poached and braised. It's a very old fashioned way of cooking so in the Instagram age it's not beautiful to look at but it tastes great. It's cooking a chicken in a pot, whole, and you have carrots, leeks, and pepper corns so it's not quite a soup but it's eaten with rice and mustard.

"For me it feels like home but it also has another significance for me because my mother died when she was very young, just 48, and when I cook that it's a way my children can eat my mother's food and that is an essential part of home cooking. You put in history, it's about a memory, so there are many dishes I like but that has particular significance for me."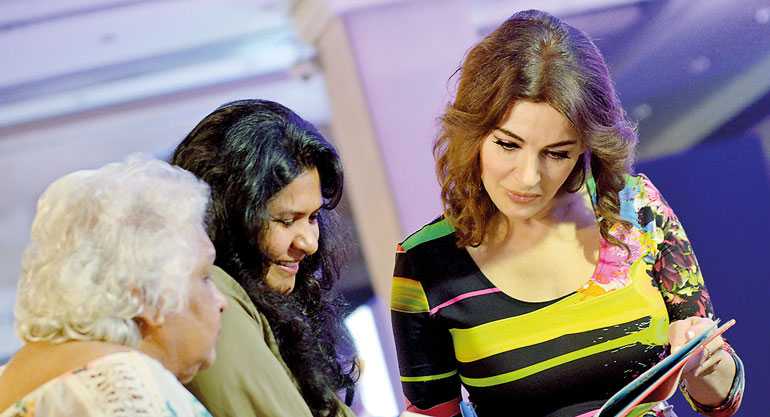 Lazy cook

Being a lazy cook or not cooking at all does not mean that food cannot be enjoyed, believes Nigella, allowing the act of eating to transform from refuelling into feeling. "I don't think one should turn cooking into an act of persecution. There are many ways to getting pleasure from food and not everything has to be cooked. You live in a country where the produce is wonderful so you can always eat something fresh that does not need a lot of cooking. I certainly think you don't need to make it fussy.

"When I cook at home I tend to cook things that will last me more than one meal and that is how home cooking goes. Cook one thing and find ways to reheat it later in the week or add a little this and that to change it. Ideally you are not starting off from scratch every time you cook. But there are times a beautiful tomato salad you are not cooking is still wonderful food. There are lots of ways of eating that don't mean an elaborate meal. It is also a treat to have food that has been cooked for you so I suppose like everything else in life, it's about balance."

This laidback attitude can overflow to create a rapport on diverse topics. Everyone loves hearing their country praised but Nigella's views gave an almost poetic intensity to descriptions. Masterchef judge and Chef George Colombaris who visited Sri Lanka last year with Cinnamon Life had already spoken of his experience to Nigella but her words had the crowd mesmerised.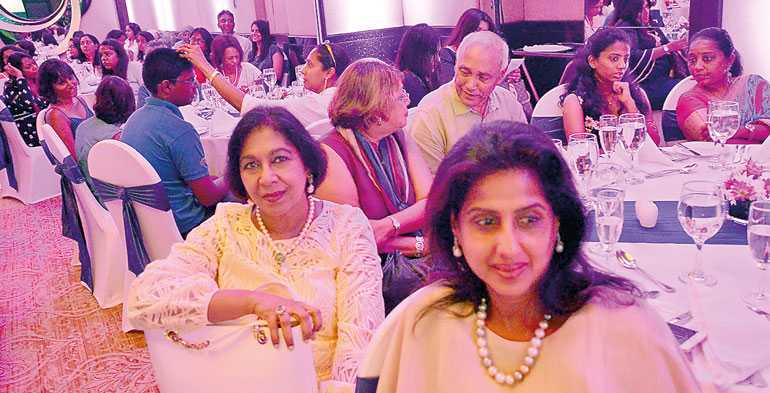 "You can hear all sorts of stories on how beautiful it is and how lovely everyone is and how good the food is, that's great. But there is something about experiencing it all for yourself that is overwhelming but in a gentle, beautiful way.

"The physical beauty of Sri Lanka is such that you need to see it. I find it has a dramatic beauty but a quite calming serene atmosphere and often when a landscape is dramatically beautiful it doesn't have that gentleness and grace and I'm rather fascinated by the contrast in Sri Lanka, which is also evident in the food. The landscape is so beautiful, the lushness of the green and the green and blue that you see everywhere is just sort of uplifting.

"I love heat in food, I know George can't quite cope with it, but I love it. I like how Sri Lankan food has a sort of delicacy so that it is not heavy. It's like the landscape, it's full of brightness and I adore that."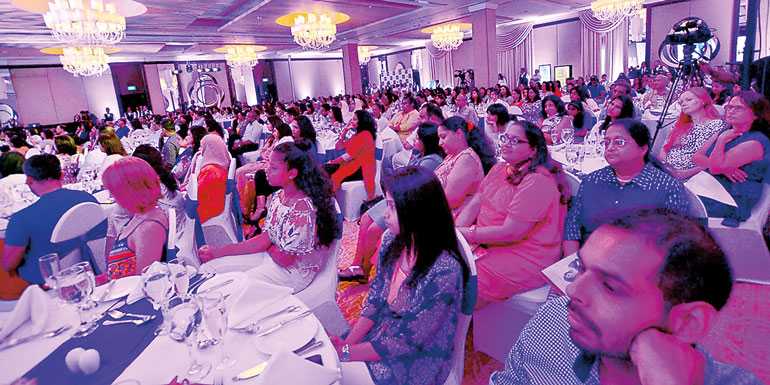 Adapt and enjoy

Pol roti, sambols, Maldive fish and jackfruit were sampled and praised during the trip. Nigella's love for chili found instant rapport from the audience as did her laidback policy of absorbing and adapting different ingredients and cooking methods to recreate different cuisines with a touch of the familiar.

"I had the most wonderful prawn curry, beautiful dhal, and coconut roti. I loved the pani-pol, and crab curry. What I been blown away by is the jackfruit. I have never eaten jackfruit before, so I have been thinking 'where can I get it in London?', 'How can I cut it without chopping off a hand?' and I adore all the condiments about Sri Lankan food. I want to get that Maldive fish and I like all the sambals. Sometimes you have to make adjustments. We cook what we are used to but we also bring new things and I'll have to keep the inspiration of the fiery and delicate touches of Sri Lankan food but I need to do it with the produce that is available to me in the UK."

Lemon, salt and fat are essentials in Nigella's world. Gleefully embracing her reputation for being a cook one should not go to for diet tips, Nigella displayed her sparkling wit by describing fat as "moisturiser from the inside," and with sledge hammer subtlety pointed out that women who avoid fat can sometimes be seen sporting a "shrivelled" appearance. After the laughter subsided, Nigella offered typically sage advice that can be applied to both food and life with the same measure of impeccable faith.

"It's better to be spontaneous and yourself. I do what I do in good faith and I trust people to take it that way. But I try not to dwell too much on how it is perceived because it can be too crippling… So I don't know what is next, which is both frightening and exhilarating, just like the rest of life."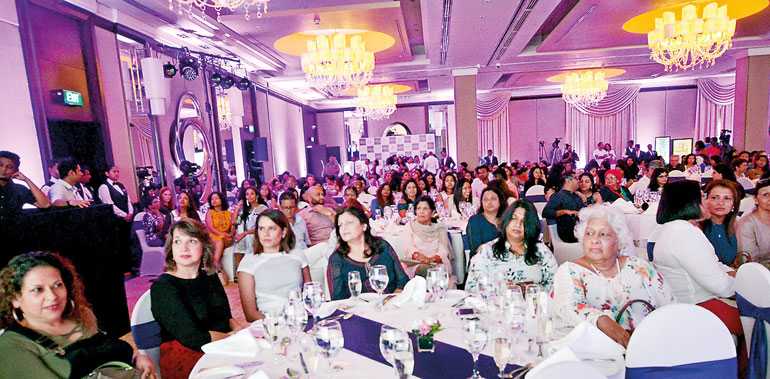 Pix by Shehan Gunasekera