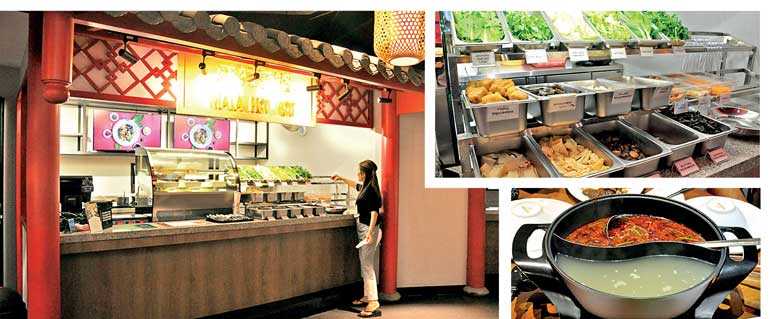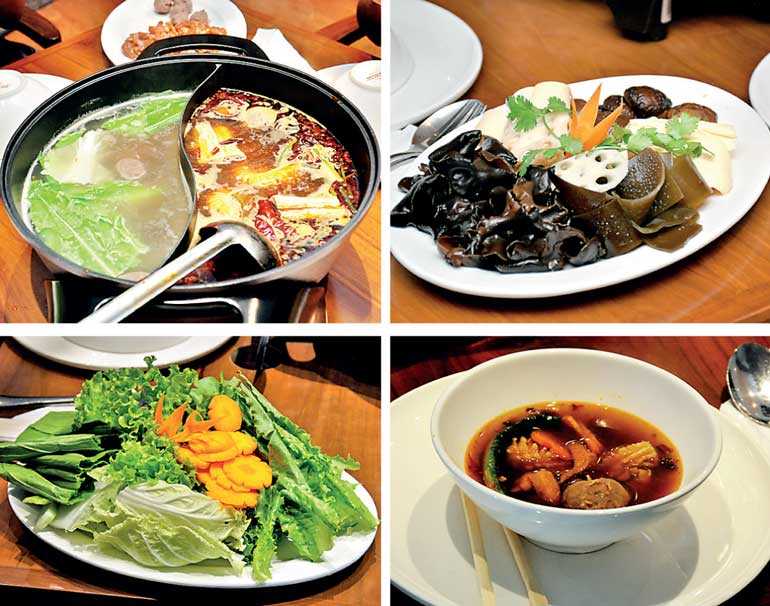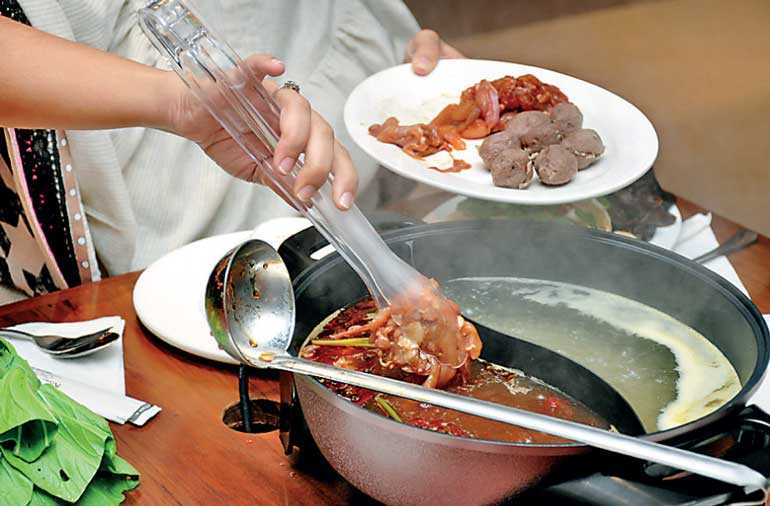 ---
By Madushka Balasuriya

Hot Pot, or Steamboat as it is known sometimes, is a famous Chinese cooking method wherein a variety of meats and vegetables are cooked in a 'steaming' simmering 'hot' pot, which is placed at the dining table – similar to fondue.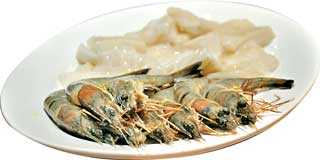 While the concept of Hot Pot is certainly not new to Sri Lanka, by virtue of its location on the second floor of the Colombo City Centre Food Studio, Mala Hot Pot by China Express is looking to take the traditional Chinese dining practice mainstream.

The method of preparation is rather straightforward – a large bowl of broth is brought to a boil at your table, after which diners proceed to put in as much meat and veg as they like to cook.
The meal
On to the food, the first thing you notice is the vibrancy of the fresh produce, with a vast selection of mushrooms, vegetables, meat and seafood, all available for your feasting pleasure. In terms of price, it varies from Rs. 250 per 100g for the vegetables to Rs. 450 per 100g for the meat items, which should realistically set you back no more than Rs. 1,500 per head for an extremely satiating meal.

Each table of four was provided a hot pot separated into halves, in a traditional Chinese yin-yang design; one half was filled with a vegetable, mushroom broth, while the other had the eponymous Mala spicy broth.

A word here about the spicy broth (the spice level of which can be tempered on request) – it packs a punch. Loaded with Sichuan peppers and chillies flown down from China, accompanied by that delicious, spicy and tangy Mala sauce, it is safe to say this broth has quite a kick. As each diner is also afforded a bowl of rice alongside their hot pot meal, the starchiness of the rice definitely offered some much-needed relief and balance to the spice levels.

That said, of the two, I was personally more of a fan of the spicy broth, with the prawns and chicken just oozing with flavour once they were fully immersed. The mushrooms, meanwhile, were a particular treat, as their naturally punchy flavour was complemented wonderfully by the mala sauce infusion.

However, if you really want the flavours of the produce to shine through, then the mushroom broth is the way to go. This worked particularly well for many of the vegetables, while the natural flavour of prawns too was enhanced by the more mellow mushroom broth.
The verdict
As legend goes, during the Qing Dynasty rule between the 17th and 19th centuries, Hot Pot was extremely popular among its Emperors. In fact, it is believed that the sixth Emperor of the Qing Dynasty was so fond of this style of preparation, he had it for nearly every meal. So when we say it's a meal fit for a king, for once it's not just hyperbole. It is however the whole concept behind it – friendship, family, and community – that really sets it apart as dining ritual. Indeed, as we sat down to enjoy our meal, you could feel the conversation start to flow easier among media personnel who had just minutes prior been strangers. Something about the warm air emanating from steaming pot, mixed with the shared prospect of venturing into the unknown, breaking down invisible barriers.

"It's a very conversational dining experience," explains Food Studio Director Nadeem Rajabdeen, for whom the move is a natural one in achieving Food Studio's stated aim of bringing a variety of different cuisines for the public to try in a comfortable setting.

"It's not something you can come and pound away in 15 minutes. So once you serve it, similar to a Korean BBQ, you talk your way through and enjoy your meal in good company. And then you leave with a story."

Pix by Lasantha Kumara