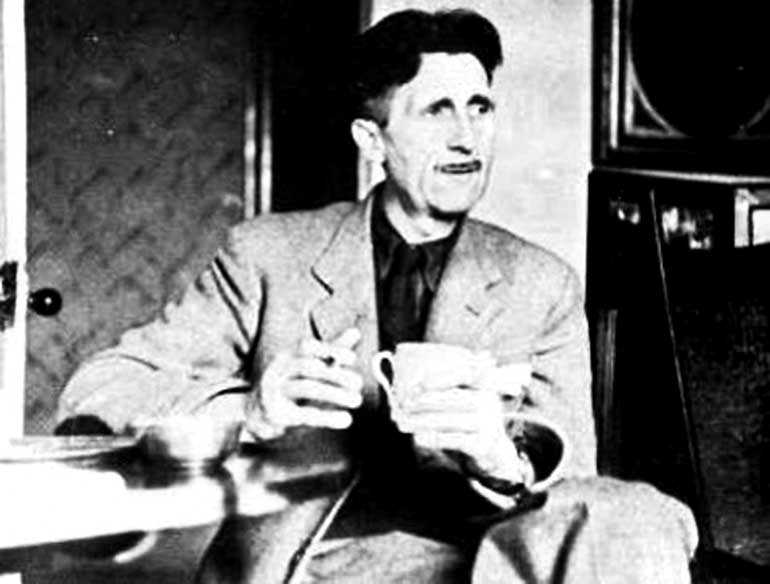 By Chandani Kirinde

George Orwell has been in the news this week as one of his best-known novels, '1984,' turned 70 on 8 June. His prophecies of a dark political order descending on human kind, with 24/7 surveillance of citizens, restriction on individual freedom, etc. portrayed in '1984,' resonates with people across the world, now more than ever and Orwell remains the undisputed father of dystopian literature with the benchmark he set with the publication of '1984' in 1949 remaining un-breached.

But there was a brighter side to George Orwell's writings which not many know about. He wrote on British cookery, but only to have the British Council which had commissioned him for an essay on 'In Defence of English Cooking' in 1946, as part of its efforts to present British culture overseas, refusing to publish it.

It was in February this year that BC sought to make amends and published an apology to him with a statement titled 'With apologies to Mr. Orwell'. It said, "It seems that the organisation in those days was somewhat po-faced and risk-averse, and was anxious to avoid producing an essay about food (even one which mentions the disastrous effects of wartime rationing) in the aftermath of the hungry winter of 1945."

His essay on British Cookery of 1946 contains several recipes including his method of making Yorkshire Pudding, Treacle Tart, Orange Marmalade and Plum cake.

It also speaks of the British love for tea and their indifference to coffee: "For the great bulk of British people, the invariable breakfast drink is tea. Coffee in Britain is almost always nasty, either in restaurants or in private houses; the majority of people, though they drink it fairly freely, are uninterested in it and do not know good coffee from bad. Of tea, on the other hand, they are extremely critical, and everyone has his favourite brand and his pet theory as to how it should be made," Orwell wrote.

He also made mention of the British tradition of high tea, which, "if it is a good specimen of its kinds, consists of one hot dish, bread and butter and jam, cakes, salad or water-cress if they are in season, and – at normal times when such things are easily procurable – tinned fruit."

Orwell had his own style of making tea and a sound clip of him giving out instructions on how to make a good cuppa is available online.

Here are his instructions: "All true tea lovers like their tea strong. Six heaped teaspoons should be about right, no strainers or bags to imprison the tea. Actually, one can sallow tea leaves in considerable quantities without any ill effects. One should put the tea into the cup first. This is one of the most controversial points of all but I maintain that by putting the tea in first, one can more precisely regulate the amount of milk that goes where as you are liable to put in too much milk if you do it the other way around."

Tea, Orwell says, should always be drunk without sugar adding that "it would equally be reasonable to put in pepper or salt."

Orwell was born on 25 June 1903 and died 21 January 1950.