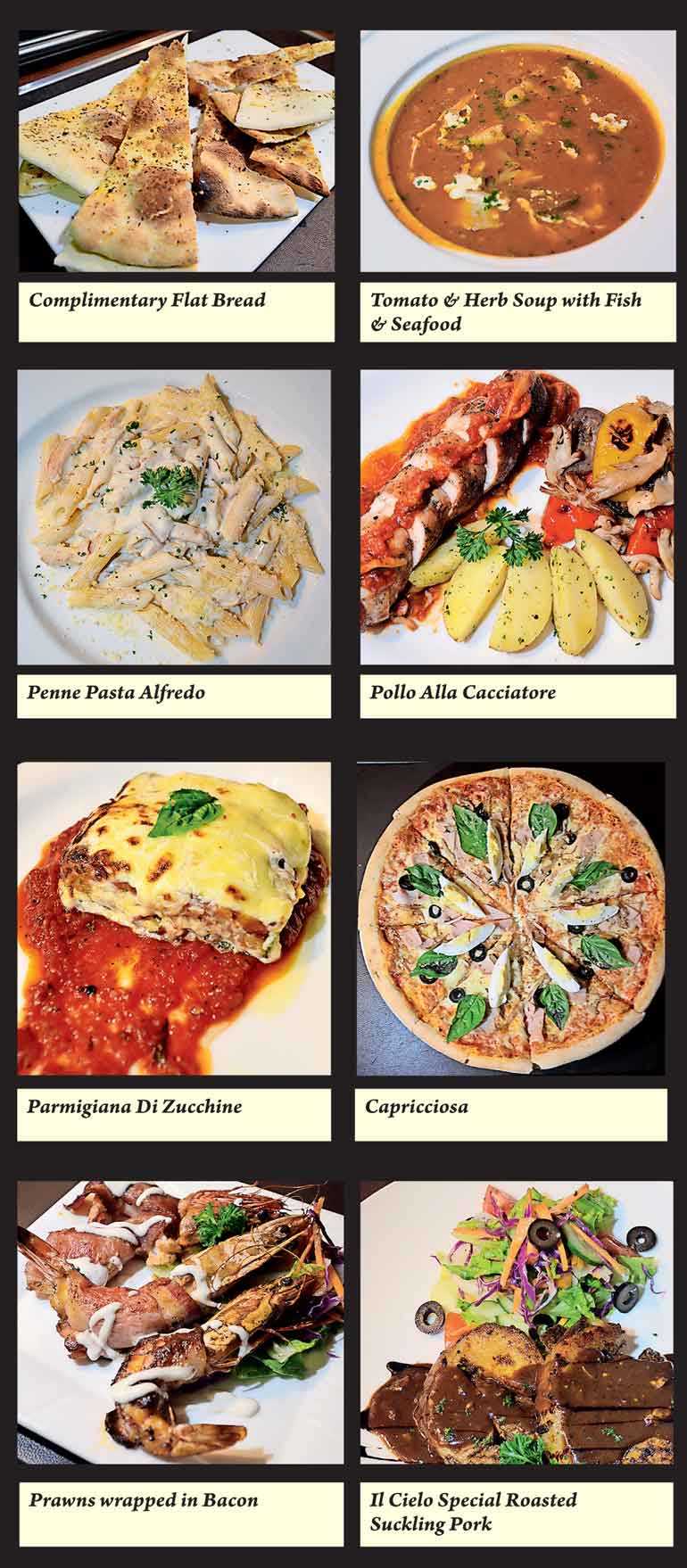 By Madushka Balasuriya

How an Italian fine-dining restaurant with a central view of Colombo's cityscape and stationed smack dab in the heart of the city has managed to remain a hidden gem for over two years is anyone's guess. That Il Cielo has achieved this feat, serving the calibre of Italian cuisine that it does, boggles the mind.

Located in the Goldblock building – which is also home to Berlin Sky Lounge – down Hunupitiya Lake Road, behind the Gangaramaya Temple, the restaurant's pretty much rooftop locale with its large glass panel windows gives a 360-degree view of Colombo's burgeoning landscape.

With decor that veers towards more minimalist sensibilities with faux wooden tiling to go with wooden tables and chairs, and several photos of olden-days Italy adorning the walls, the restaurant seats 75. While the small upstairs area is relatively well-lit with a few ceiling lights, other parts of the restaurant retain a cosier feel with ground-level spotlights offering more subtle lighting.

An outdoor balcony area meanwhile provides even more privacy, though we weren't able to try it out as the weather gods refused to comply – though the heavy rain did add to the cool, jazzy ambience.

Menu

Pasta. Pizza. Grill. That's what Il Ciello promises and it certainly delivers. The menu is neatly split into subsections labelled Di Terra (ingredients from the land) and Di Mare (ingredients from the sea) and is quite extensive, despite not serving either ravioli or risotto.

Management says the dishes may be added at a later date, however with the present number of staff and a focus on getting food out hot and fresh, ravioli and risotto just don't fit the brief – which is a far better option than putting out half-hearted dishes.

On that note, we started off our review with a delicious glass of house white wine (Rs. 690) and some complimentary flat bread with balsamic vinegar and olive oil. It was made perfectly – warm, soft, yet a little crispy – and if we hadn't forced ourselves to stop, would very likely have ruined our appetites.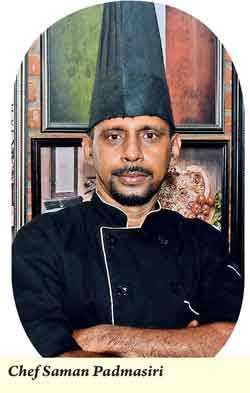 Starters

The menu has a good selection of appetisers to go with separate sections for salads and soups. Usually during a review we skip the soup, for the dual purposes of saving our appetites and the simple fact that soup is not for everyone. However, here it was insisted that my dining companion and I try some out, and declining such invitations is not our style.

Simply put, the soups were so good that it threatened to spoil the rest of the meal. The Vellutata Di Funghi (Rs. 590), a creamy mushroom soup served with fresh thyme, was as earthy and wholesome as you could possibly expect.

The highlight however – possibly of the entire meal – was the Zuppa Di Pesce (Rs. 690). A tomato and herb soup with fish and seafood, it's a dish we have seen many restaurants make a mess of, not at Il Cielo though. The tomato and herb broth was tangy without ever overpowering the star of the dish which was the seafood, flavours which have me salivating in remembrance. There was also a generous apportioning of seafood in the broth itself, meaning that we never had to 'ration' the amounts that went into each spoonful. As close to a 10/10 soup/dish that you will find anywhere in Sri Lanka.

Pizza and pasta

The pasta menu has some 14 dishes, of which we tried the Penne Pasta Alfredo (Rs. 1,240). A simple chicken and mushroom dish; it was well made with cream sauce cleverly understated so as not to suppress that delightful hit of mushroom.

For our pizza we decided to try the Capricciosa (Rs. 2,290), a base pizza with melting mozzarella cheese, olives, mushrooms, the finest ham (prosciutto cotto) and boiled eggs. The ingredients, several of which were imported, ensured the flavours were up to the mark, while the boiled egg, which was a first for us on a pizza, surprisingly worked. And as I touched upon earlier, the bread at Il Cielo is exquisite, and as such the base for the pizza was thin yet light and fluffy.

Grill

The grill portion of the menu sees five dishes each of meat and seafood. Having already tried several two delightful seafood dishes, we decided to go all-in on the meat.

The first was the house-recommended Pollo All Cacciatore (Rs. 1,490), stuffed chicken with mushrooms, olives and pepper, baked in white wine and rosemary served with oven baked potato cubes. The chicken, which was helpfully sliced into bite-sized rolls, was wonderfully moist, while the garnishing of capsicums, peppers and mushrooms, all combine for a powerful yet balanced flavour offering.

Next was the Il Cielo Special: Maiolino Porchetta (Rs. 1,990), roasted suckling pork stuffed with garlic and fennel, served with seasonal salad. As I usually enjoy my pork dishes with a hint of sweet, such as with pineapple or apple sauce, this was a pleasant surprise. The tangy and subtly spicy nature of the sauce dovetailed flawlessly with the precision cooked pork chops, making us wish we hadn't stuffed ourselves so much prior to ordering it.

Dessert

Finally on to the desserts, while we tried several the standouts were easily the Tiramisu and the Tortino Al Cioccolata – a molten lava cake with a liquid heart – both Rs. 540. The Tiramisu was easily the largest I've been served in Colombo, while the flavours had just the right hit of coffee melded with cream – definitely a dessert to share. The lava cake too was on the larger side, served with a side of English Cream; there are many ways to enjoy it, though I highly recommend ploughing a hole through the liquid centre and filling it up with cream.

Recommendation

Run by the same folks in charge of Tsing Tao, Loon Tao and the Berlin Sky Lounge, Il Cielo benefits from the same focus on quality and ingredients. The kitchen staff too are of high calibre, with Executive Chef Saman having worked at Hilton for 12 years, and his pedigree clearly apparent through the class of food. Despite only being open for dinner, Il Cielo caters beyond regulation hours from 5 p.m. to 1 p.m. Sunday through Thursday, and from 5 p.m. to 2 p.m. on Friday and Saturday. Along with an extensive cocktail menu and selection of wines, great music, and an ideally-perched picturesque view of Colombo, late night dining has never looked (or tasted) so good.

Pix by Shehan Gunasekara