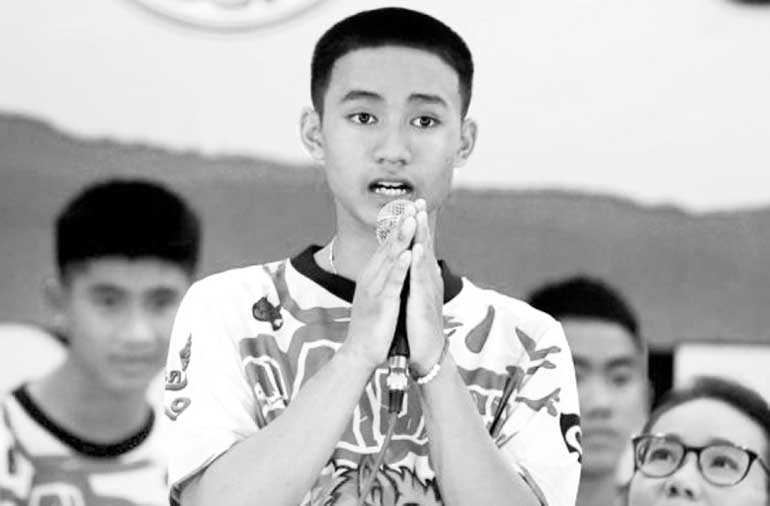 Adul Sam-on
Technical terms, battle cries and a multicultural 14-year-old came to the rescue of the international Tham Luang cave effort
Post Magazine: This month's Tham Luang cave rescue in Thailand was an impressive collective effort. Various international parties contributed assistance, from divers and technical specialists to medical workers, while local Chiang Rai residents cooked and cleaned for the encampment.

Coming from such a range of origins – spanning Australia, Europe, the Middle East, North and South America and Southeast and East Asia – language must have been an issue.

Among the cave-diving teams, language was not a barrier – the technical terms they use are universal – but what of their communication with the Thai-speaking boys of the Wild Boar football team

Two British divers were the first to reach the 12 boys and their coach, nine days after they had become trapped, and it was English that was used in that critical initial exchange to ascertain the group's numbers and well-being.

Fourteen-year-old Adul Sam-on, who speaks Thai, Burmese, Mandarin, English and Wa – a language spoken near the border between Myanmar and China – has been lauded as the only member of the team able to communicate with the divers.

One immediate conclusion might be along the lines of "you never know when you'll need English". That English has long been an important global lingua franca cannot be denied. But here is the flip side the crucial ability here – and in many encounters worldwide – is multilingualism.

Young Adul – from the internationally unrecognised, self-ruled Wa state of Myanmar, whose parents smuggled him, age six, over the border to northern Thailand to give him better opportunities – represents the world's millions of stateless ethnic minorities; politically disenfranchised, yet with the potential for empower­ment in their porousness and capacity for multi­cultural, multilingual adaptation.

And while the news was transmitted in numerous lang­uages, one term seemed to unite the multilingual stream "hooyah", used by the Thai Navy Seals to sign off an early post (in Thai) thanking people for their support. It has become this mission's widely hashtagged rallying call.

A term used by the US Navy to build morale or signify verbal acknowledgement, with equivalents in the United States Marines' "oorah", and the army's and air force's "hooah", it was instantly recog­nised by anglophones without any understanding of Thai.

Although the etymology of these terms is obscure – one explanation lies in the sound of a submarine's dive horn – there are suggestions of origins in Turkic or Mongolic battle cries, meaning "strike" or "advance".

When it comes to successful international efforts, it turns out that harnessing multilingual resources and negotiating the politics of language are vital.