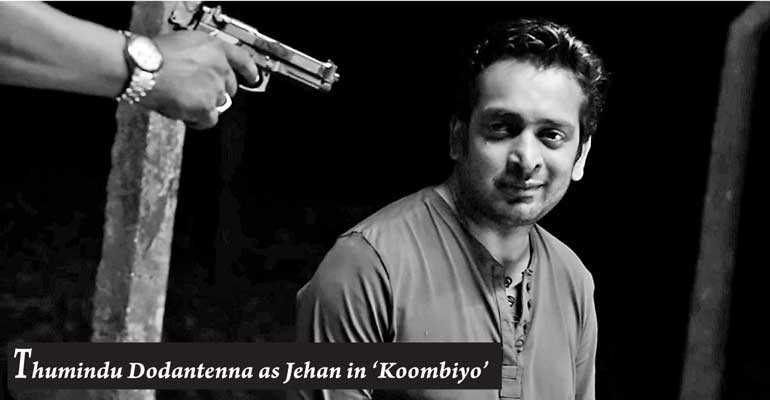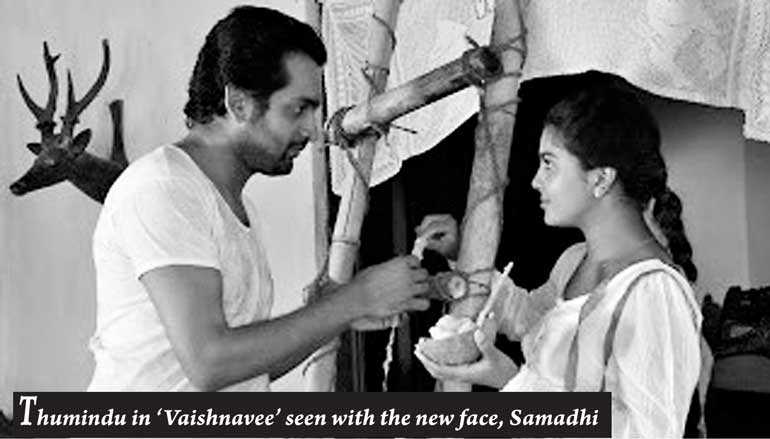 By D.C. Ranatunga

'Paayana kaaledi re daval mahansivi – Kanda de reskarai koombiyo…'

This folk poem that we sang as children several decades back highlights the perseverance of the ants during the dry season in collecting food for the rainy spell. It was used as the theme melody of 'Koombiyo', the highly-rated teledrama which the viewers agreed, opened a new chapter in TV entertainment.

I stopped watching tele-dramas many years ago when the stories started to be meaningless ones dragging on for long periods. Immediately after television was introduced in Sri Lanka towards the end of the 1970s with just two channels, we enjoyed the tele-dramas both for the subject matter, direction and acting. Renowned filmmaker D.B. Nihalsingha was ready with the first teledrama, 'Dimuthu Muthu' no sooner television was launched in Sri Lanka. We also found time to watch them because each was telecast once a week and the breaks for advertisements were far less than at present.

When I first read about 'Koombiyo', the title intrigued me. The fact that it was going to be limited to a little more than fifty episodes (57 was the final tally) prompted me to watch it. Being away from Sri Lanka the availability on YouTube made it convenient to watch it whenever there was free time.

The first episode itself was encouraging. The two key players I saw – Thumindu Dodantenna and Kalana Gunasekera – were new faces to me though later I read that they are seasoned stage actors. I was reminded of actors of yesteryear Henry Jayasena and Tony Ranasinghe who started on stage and went on to be award-winning players in films and tele-dramas.

Thumindu seems to be very much in demand. He is appearing on the big screen these days playing the lead role as puppeteer Osanda in Sumitra Peries' 'Vashinavee' and in Sunil Ariyaratne's 'Yashodhara'.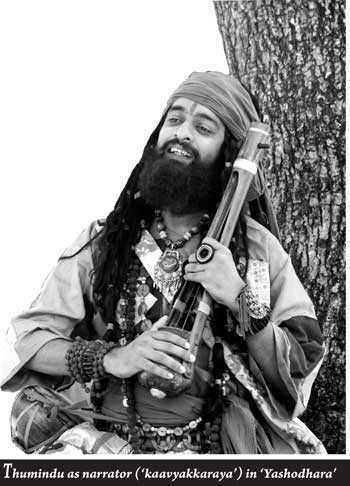 He will be seen in 'DS Nidahase Piya' – a film based on D.S. Senanayake's life story.

Thumindu also appeared in 'Sahodaraya', yet another 'unusual' teledrama where the female lead was played by his wife, Kalani. Just as much as 'Koombiyo', directed by Lakmal Dharmaratne exposed how a criminal mastermind can trade crimes without harming people, Namal Jayasinghe's 'Sahodaraya' (38 episodes – with seasoned award-winning actor Roshan Ravindra playing the key role) is the story of a journalist standing against social injustice and political corruption.

It was quite bold on the part of the ITN to telecast both these tele-dramas which certainly lifted its rating quite high. It was a clear indication that though it is a state-sponsored TV channel, they have now been given the freedom to make decisions without interference from higher authorities.

For Thumindu 2017 would be a year to remember. Having played in two well-accepted tele-dramas, he was voted in as the Most Popular Actor of the Year at the Raigam Tele Awards.

Meanwhile, even after several months, 'Koombiyo' is still being talked about everywhere – both locally and globally. Commenting on this trend, Thumindu told me that a 'Koombiyo cult' has been formed among those who saw it and liked it.

"They continue to discuss the drama and we have been thinking of how we can continue a dialogue with them," he said. As an experiment, Thumindu and Kalana, the two key players, were in Qatar recently for a presentation on reactions by those who saw the drama. It's heartening to see that it is being discussed at an academic level too, particularly in the universities. Incidentally, Thumindu is a lecturer attached to the Department of Performing Arts at the Sri Palee Campus of the Colombo University.

Lest I forget – the appearance of class actor Peter D'Almeida (first seen in Prasanna Vithanage's film, 'Ira Mediyama') in the last two episodes of 'Koombiyo' was a fitting climax to a well-produced teledrama which will be talked about for a long time to come.