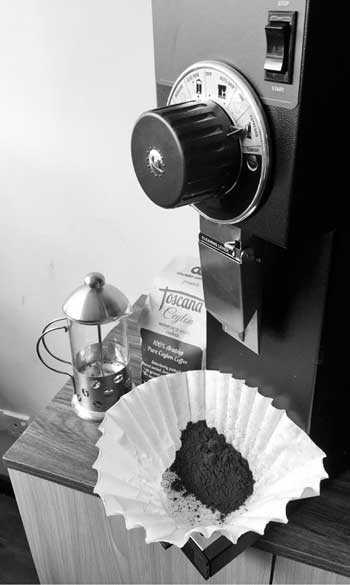 Sri Lanka's trusted total coffee solutions provider, the Colombo Coffee Company (CCC), recently introduced its latest service of grinding fresh coffee beans purchased at its Colombo 7 outlet. CCC, which stacks a variety of locally grown and imported high quality coffee beans, also provides coffee machines, grinders, coffee shop accessories and coffee-related merchandise at this outlet. Conveniently located at Ward Place, the CCC outlet is the first of its kind in Colombo to provide total coffee solutions.

Customers can purchase high quality world-renowned Lavazza and locally grown Toscana Ceylon coffee beans in quantities ranging from 500g upwards, and have them freshly ground in state-of-the-art industrial coffee grinders.

CCC General Manager Lien Keerthisinghe, speaking on the introduction of the new service noted, "Sri Lanka, although known traditionally for its tea, is also building up an ever-increasing coffee culture especially in the main towns. Colombo has coffee houses and cafes opening up almost daily, and CCC is proud to be the total coffee solution provider for many of the best known coffee houses, restaurant chains and hotels in Colombo and across the country. Our flagship store in Colombo 7 stocks an extensive range of products and services and this latest addition is targeted at those who know their coffee and prefer to use freshly ground beans for that bitter-sweet taste."

CCC also opened its latest outlet at No. 62A, Light House Street within the historic Galle Fort. This outlet not only caters to hundreds of hotels, resorts, restaurants and cafes in the Southern Province but also serves as a coffee museum to local and international tourists who flock to the tourist destination.

For more information please contact the latest CCC Colombo 7 on 0113 022225 or the Galle outlet on 091 224 3644.