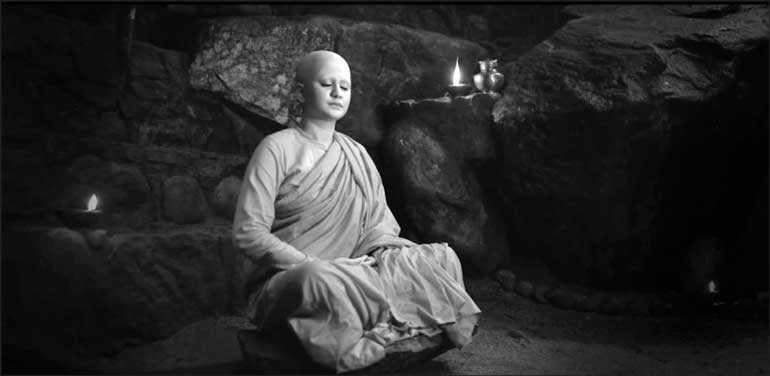 Children under the age of 12 have been offered an opportunity to watch the Sinhala movie 'Suba Theraniyo' for free when they come to the theaters with their parents or guardians. This offer is available from 7 to 14 June at theatres which are screening the movie.

'Suba Theraniyo; is currently being screened successfully at theatres of the EAP film circuit and other cinemas around the country.

Commenting on the free offer, Co-Producer of the movie Ananda Samarasinghe said: "The movie 'Suba Theraniyo' is based on an important story from Buddhist literature which is suitable for the viewing of the whole family. Children can also learn about the life of a prominent Buddhist nun and also about an important time of Buddhist history by watching the movie. Taking all these factors into account, we decided to offer a free opportunity for children to watch the movie. We hope this offer will encourage people to watch the movie with their families enabling the movie's message get through to the masses." The movie 'Jivakambavanika Hewath Suba Theraniyo' is based on the life of prominent Buddhist nun Suba who delivered 34 Therigathas. In the movie, Ruwangi Rathnayake plays the leading role as nun Suba while the role of Nanda is played by Roshan Ranawana. Shriyantha Mendis, Dilhani Ekanayake, Udayanthi Kulathunga, Mahinda Pathirage, Nimal Pallewatta, Kumara Waralessa and Thilini Perera and many more artists comprise the rest of the cast.

The lyrics of the songs of the movie are written by Professor Sunil Ariyarathna and are sung by Visharada Nanda Malini and Dumal Warnakulasuriya with music provided by Dr. Rohana Weerasinghe.

Other main contributors of the production include Ayeshmantha Hettiarachchi (Camera), Shan Alwis (Editing), Ranjith Thilakasiri (Make-up) and Priyal Weerasinghe (Script). Suba Theraniyo is directed by prominent film director Sumith Kumara and is produced by Ananda Samarasinghe along with Bisara Chanakya.