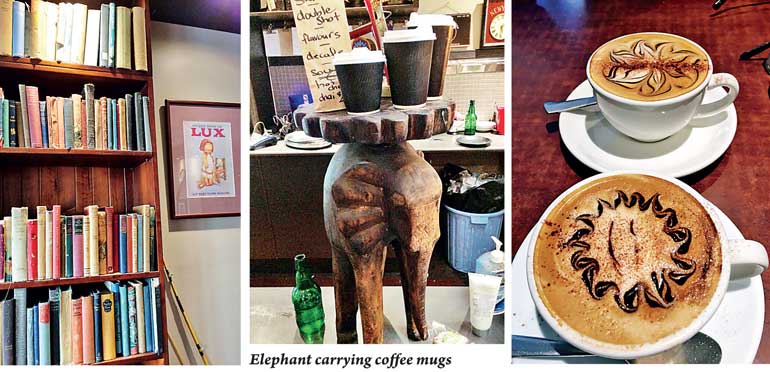 The board said 'elephant boy café'. We were curious. The rugged look inside was different to most other cafes down Main Street in Bowral. We walked in. We were ushered to a table. Right round us were books. Racks full of used books adorned the walls.

Looking round there were framed pictures of the bygone era hanging on the walls. Close to where we sat was a picture of a Lux poster with a little child wondering. 'Why won't mother use Lux – Lux won't shrink woollens'. Should have been a slogan used many decades ago.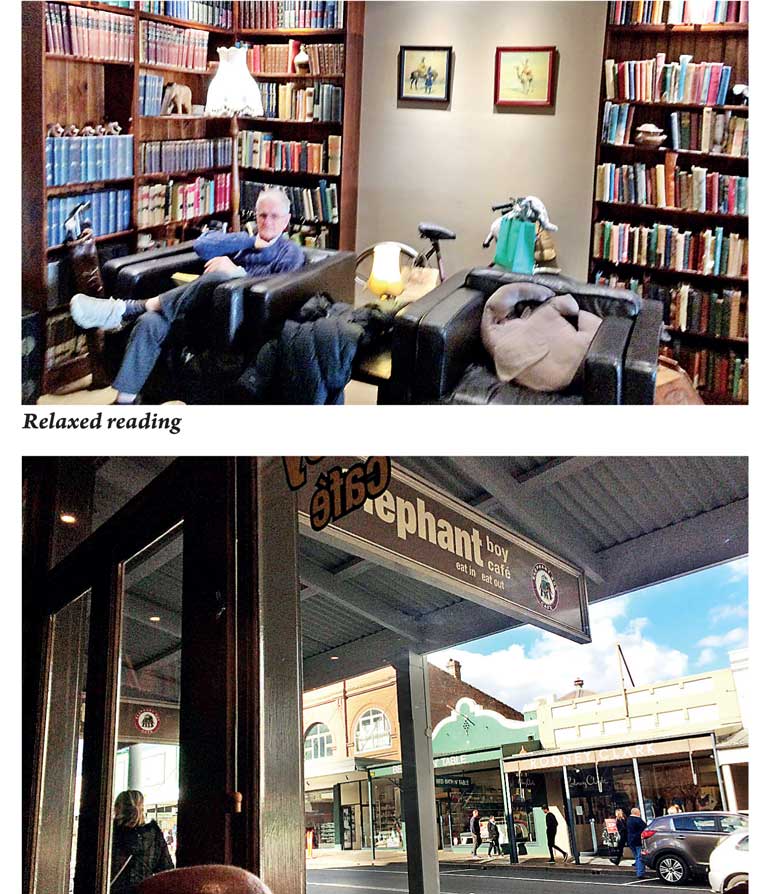 Antique curios were displayed in every nook and corner and amidst the books. Pride of place had been given to elephants of different sizes. Most of them were made of wood. An elephant carrying the samples of different types of coffee mugs caught everyone's eyes.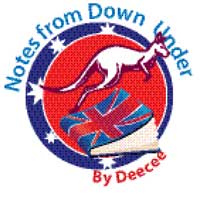 In the corner there was space for four persons to sit comfortably and enjoy reading while sipping coffee.

Though the arrangement of the book racks gives the look of a library, it's not. It's mostly for display. I asked a staff member what the books are meant for. Anyone is free to glance through them and borrow for a few days, if interested. Otherwise they could leisurely read seated in the corner.

As for the snacks we had, they were very tasty. Coffee was served in cups with a delicately done design on top. The plates too carried a message – either the name of the café or a slogan like 'Smile' or 'Enjoy the meal' drawn using chocolate coloured writing icing. The staff was very courteous and the service was prompt.

Sure to drop in there the next time we are in Bowral.