From 9 a.m. to 9 p.m., featuring international and local artists, a drum workshop, exhibition and drum circle at Viharamahadevi Park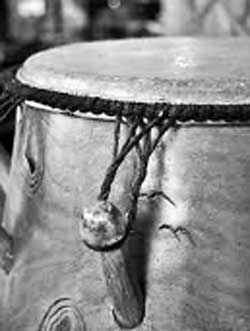 By Skandha Gunasekara

The Drum Festival 2017 is to take place this Sunday (26) from 9 a.m. to 9 p.m. to celebrate the 10th anniversary of the world-renowned Lankan percussion band NAADRO.

The event, a day-long festival of drums at the Viharamahadevi Park open air theatre, will feature performances by international artists as well as the talent of all major local drummers.

The festival is headed by NAADRO founder Rakitha Wickremeratne with the support of the Prime Minister's Office.

Addressing a press briefing at Temple Trees yesterday, Wickramaratna said, "It is not, as you may think, just another anniversary celebration where the particular group showcases its talent for a few hours. The 'Bera' (drum) festival is an all-day long event at the one of the greenest locations in the heart of Colombo, the ideal setting for celebrating sound and rhythm"

The main event would see NAADRO perform in front of an expected crowd of 3000 for period two hours, involving wide range of percussion instruments, not limiting it to drums.

The percussion melodies would be infused by the Orchestra of Mahesh Denipitiya, one of the leading music directors in Sri Lanka.

Pete Locket, a globally known percussionist from the UK will also join NAADRO on stage for the main event. Locket is recognised for skill in blending Western percussion melodies with Asian melodies using Asian percussion instruments.

Other percussionists and drummers who listed to take part with NAADRO in the main concert include: Aruna Sirirwardhana, Elephant Foot, Jananaath Warakagoda, Upula Madhushanka and Peshala Manoj.

The segment 'Drummers on stage' will allow all the professional drummers of the Sri Lanka to showcase their talents in solo performances throughout the day. Lelum Rathnayake, Subhash from the band Marians, Dennis from Misty, Shamila from Daddy, Kaushan from Wayo, Billy Fernando from 2 Forty 2, Sumudhi from Music Matters, Jimith Srinanda from Magic Box and Harshan Gallage from Triloka will perfoming solo acts during this segment.

An exhibition will also be part of the festival where over 300 percussion instruments possessed by NAADRO will be showcased. A drum Workshop will be conducted by veteran of the industry and foreign artists, including Pete Lockett (UK), Upula Madhushanka, Jananaath Warakagoda, Peshala Manoj; for amateurs in the field of percussion. Pete Lockett (UK).

The festival will also include events such as the 'Drum Circle' where members of the audience will be allowed to try out any beat she/he wants at any time during the event.

In addition, a photo booth, trade stalls and a recording studio will also be featured at the festival.

A chill-out area in park will be especially designated for family and friends to relax during the festival.