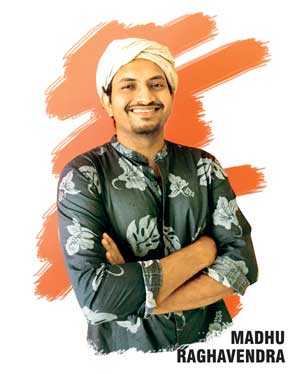 Poet, curator and social activist Madhu Raghavendra's poem 'Artist' is resonating with artists from all around the world, who are feeling especially disenfranchised during the pandemic, given its impact on the arts, especially in a financial sense.

Madhu wrote the poem in response to The Sunday Times Survey by The Straits Times, Singapore on 14 June that found artists graded as 'non-essential'. "To my surprise, artists from all over the world started sharing it in a week. Artists from Singapore and Sri Lanka, art teachers from the USA, musicians in Australia, artists in Philippines and painters in Canada to radio jockeys from the UK have shared it. Many renowned Indian artists have shared the poem too," said Madhu, in an interview with Weekend FT.

"The poem was read out on the Riverside Radio, London by the presenter Andy Holton. Many artists, musicians and theatre artists from the UK, Germany, the US, Ireland, Australia and New Zealand have shared it widely. To my surprise, I could see artists from the UK tagging Rishi Sunak (British Politician, Chancellor of the Exchequer) on Twitter with the poem image, possibly in a gentle advocacy to keep the artist funding alive. As a poet it is a rare moment when you see your poem being shared across the world, as if those were the words of solace all artists universally could connect to, or their poem being used in a sense of advocacy with their local governments."

The poem is definitely going places – it has been set to music and is also being translated into many languages. "Stanley Grill, New Jersey-based classical music composer, has set it to music for soprano and piano, for Laura Dixon Strickling. It is a beautiful collaboration over the poem between India, New Jersey and the Virgin Islands, which will be out soon. The poem was translated in Greek by an award-winning theatre actor, Argyris Xafis, and thereafter shared in Greek by many artists."

Meanwhile, The National Campaign for the Arts, Ireland has shared the poem as a global call to action to #savethearts. Following are excerpts of an interview with Madhu on the poem and the importance of the arts:
---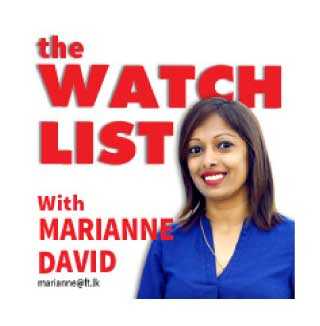 Q: Your poem 'Artist' has resonated with artists from all around the world – it is a gut punch that speaks a hard truth gently, inspiring and strengthening artists in this time of uncertainty. What drove you to write it and how has the response been?
I came across the silly survey that showed artists as most non-essential. I couldn't care less, other people's opinions don't matter to an artist. If people's opinion mattered to the artist, they would have stopped practicing it the day their parents told them to choose something more useful in life. I wanted to respond to that idea of an artist being 'non-essential' with a poem that bears the reality about artists, to the bone. Art is non-essential, until it is not.


Q: How did it feel to see it being shared across the world and being held up as a call to action to save the arts?
It is extremely humbling and gratifying to see the poem cross borders and sing hopefully in the time of a pandemic. The poem was beyond me after a few days. Then again it reiterates that art is bigger than the artist. It does not happen every day that a poem or a piece of art touches so many people around the world with the same emotion that it was created. There is a beauty in this transience. Poems have fuelled revolutions in history, no reason why this should not be able to do the same. I am reminded of Shelley's quote: poets are the unacknowledged legislators of the world.


Q: Artists are among the first to take a hit in times of economic disaster, as art is not considered essential even though it is really among the most essential of things – especially in times of despair. What are your thoughts on the dismissal of art's importance?
Art is the placenta that nourishes the world. Governments across the world should take cognisance of the fact that art is a fundamental human expression and the spine of a culture. In these challenging times instead of reducing funding for the arts, more funds should be created for arts so that people can have more art to resort to.

A disservice to art is disservice to humankind. Art teachers, curators, musicians, painters, poets, filmmakers and other artists make free thinkers and intelligentsia in a society which is unquantifiable in monetary terms. The sheer apathy of failing to save the arts as its productivity cannot be measured in financial terms is inhuman and horrifying.


Q: In this pandemic time, with cultural exchanges limited to online interactions, you are making your collection of poems available to anyone who is interested, to read and share, instead of selling it. What made you do this?
I am tired of knowing that most interaction we make with this world today is commodified. Everything is an advertisement or a product/service plug in. I resist that. The least I can give is a poem. All I can give is a poem. In the wake of the pandemic and our collective mental wellbeing at stake, I wish that more people have access to art, poetry, thoughts and words to hold on to.


Q: Could you tell me about your poetry movement Poetry Couture?
Poetry Couture is a voluntary poetry movement that has curated poetry events across Delhi, Mumbai, Kolkata, Jaipur, Agra, Hyderabad, and Chennai. In the North East India it initiated open poetry events in Assam, Arunachal Pradesh, and Tripura.

The initiative was started to popularise poetry, and create free spaces for poetry performances and readings. Gradually, during the open mic spoken word poetry events I observed that many participants shared poems around gender inequality, domestic violence, social discrimination, LGBTQ rights, and environmental issues. They used the platform to get their voice heard on social issues. The idea was to bring poetry back to the lives of people from bookshelves. Poetry is for everyone to write.


Q: Most of your poems carry political messages, including 'Artist'. Could you expand on which issues mean the most to you as an activist?
The Spanish poet Federico García Lorca famously said, the artist, and particularly the poet, is always an anarchist in the best sense of the word. The artist tries to create hope in times of despair, which is now, or remind people about the inequality that goes unnoticed in our daily lives.

I think most art or the choices we make in creating them is in some way or the other political.

So there is no singled out cause that I cater to, I write in activism and otherwise, on the things that come to me. It ranges from human to environmental rights. I choose to say things poetically, that's all.

Art sings of freedom. Art is a lighthouse which brings lost ships home. It's a candle in the hour of power blackout. It's a memory, a might, a meaning in the awe-library of the mind.


Q: Going through your Instagram account, a poem that also resonated deeply was 'Equality'. Could you tell me about that?
We have bizarrely stopped being inspired by nature, which we are a very miniscule grain of. The poem metaphorically talks about inequities in human life that is created from our own societal structures and discriminatory methods, which is something unusual in nature.

Here are the lines the poem ends with that says it all: 'The sunlight comes/to all ethnicity and race alike. //For the Sequoia/there is no special light'.


Q: To close, how important is poetry, really?
The power of poetry or art lies in the fact that it's fearless and indefinable. It is the closest to the truth you can get. So it is basically asking, how important is truth? In an era when there is too much information and facts are few, it depends on how we yield the importance of art and poetry. The leaves, rain, clouds, seasons, the body and the mind have rhyme, rhythm and symmetry, and so does the language of poetry.
---
---
Madhu Raghavendra is a poet, curator, and social activist. He is the founder of Poetry Couture, a poetry movement that has created free spaces for poetry in many cities of India, including the North East. He has authored two books of poetry, 'Make Me Some Love To Eat' and 'Stick No Bills'.
Madhu has conducted performance poetry workshops and has read at many schools, institutes, and festivals across India. His works have been featured in literary journals like Poetry Magazine, Muse India, Sunflower Collective, and Joao Roque Literary Journal, and in anthologies like '100 Poems are Not Enough,' 'Map Called Home,' and 'Quesadilla and Other Adventures: Food Poems'.

He was shortlisted for the Humphrey Hubert Fellowship Award and was a resident artist at Basar Confluence, one of Arunachal Pradesh's first artist residency programmes.